Dan Fogler on the Difference Between His 'Walking Dead' and 'Fantastic Beasts' Characters
Published on December 8th, 2018 | Updated on December 8th, 2018 | By FanFest
It's safe to say that Dan Fogler is having a great year. The actor just recently appeared on the small screen as newcomer Luke on The Walking Dead, and on the big screen, he's stepping back into the world of Harry Potter as Jacob Kowalski in Fantastic Beasts: The Crimes of Grindelwald. Both characters bring their own charm and special skills to their respective worlds and in return have easily become fan-favorites.
While attending Walker Stalker New Jersey this weekend, Dan Fogler briefly spoke on the similarities and differences between both characters and how they use their passions to bring people together.
[row]"I feel very close to both of those characters. They're both similar in the sense that Jacob Kowalski went to World War I and he came back and maintained his sanity and decided he's going to pursue his happiness to make other people happy with his pastries."[/row]
[row]"Then you have Luke who has gone through some hella' trauma in the past and has come out the other side, maintaining his family and pursuing his purpose to make people happy with music."[/row]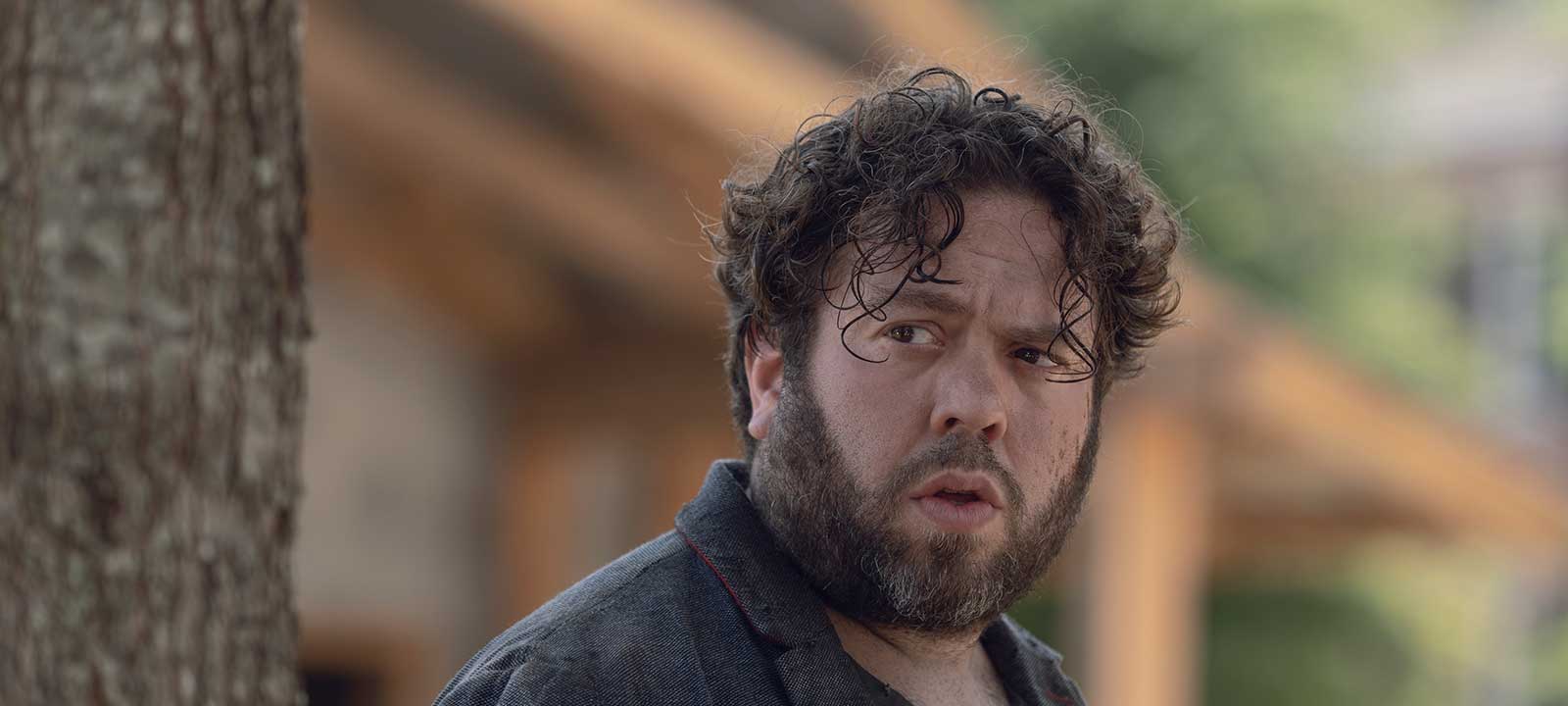 While playing both characters can feel similar in the sense of their overall missions, when it comes to playing two characters in completely different eras, it can pose quite the challenge.
[row]"Jacob is like playing an ancestor. It's separate, it's the 20s. The vocabulary is different. With Luke…I'm not as verbose as he is, but I would say similar things as Luke would say. I would try to survive with my good vibes, and that's what Luke does."[/row]
So, having to choose between the world of zombies and wizards, Fogler did chime in.
[row]"I would say Luke and I are closer."[/row]
You can currently catch Fogler in theaters as Jacob in Fantastic Beasts: The Crimes of Grindelwald and he'll soon be reprising his role as Luke on The Walking Dead when season 9 returns on February 10th at 9/8c on AMC!
Having studied Media & Writing at James Madison University, I always knew that I wanted to do some type of creative writing, but being able to write about zombies, Starks, and superheroes on a daily basis for Fan Fest is my actual dream. While I probably shouldn't be as proud as I am to be so similar to Nick Miller, I do hope to one day write my own "Pepperwood Chronicles'.