5 Halloween Costume Ideas for People Who Loved New TV This Year
Published on October 4th, 2017 | Updated on October 4th, 2017 | By FanFest
It's safe to say that the 2016-2017 TV season was a fantastic one. So many new shows hit the ground running, creating tons of buzz and new fandoms. For a few of them, they also created the opportunity for some awesome Halloween costumes to take to the streets this year. Here are our Top 5 picks!
* While The Office isn't on this list, I have to say that Pumpkinhead Dwight would make for a great costume *
1. The Handmaid's Tale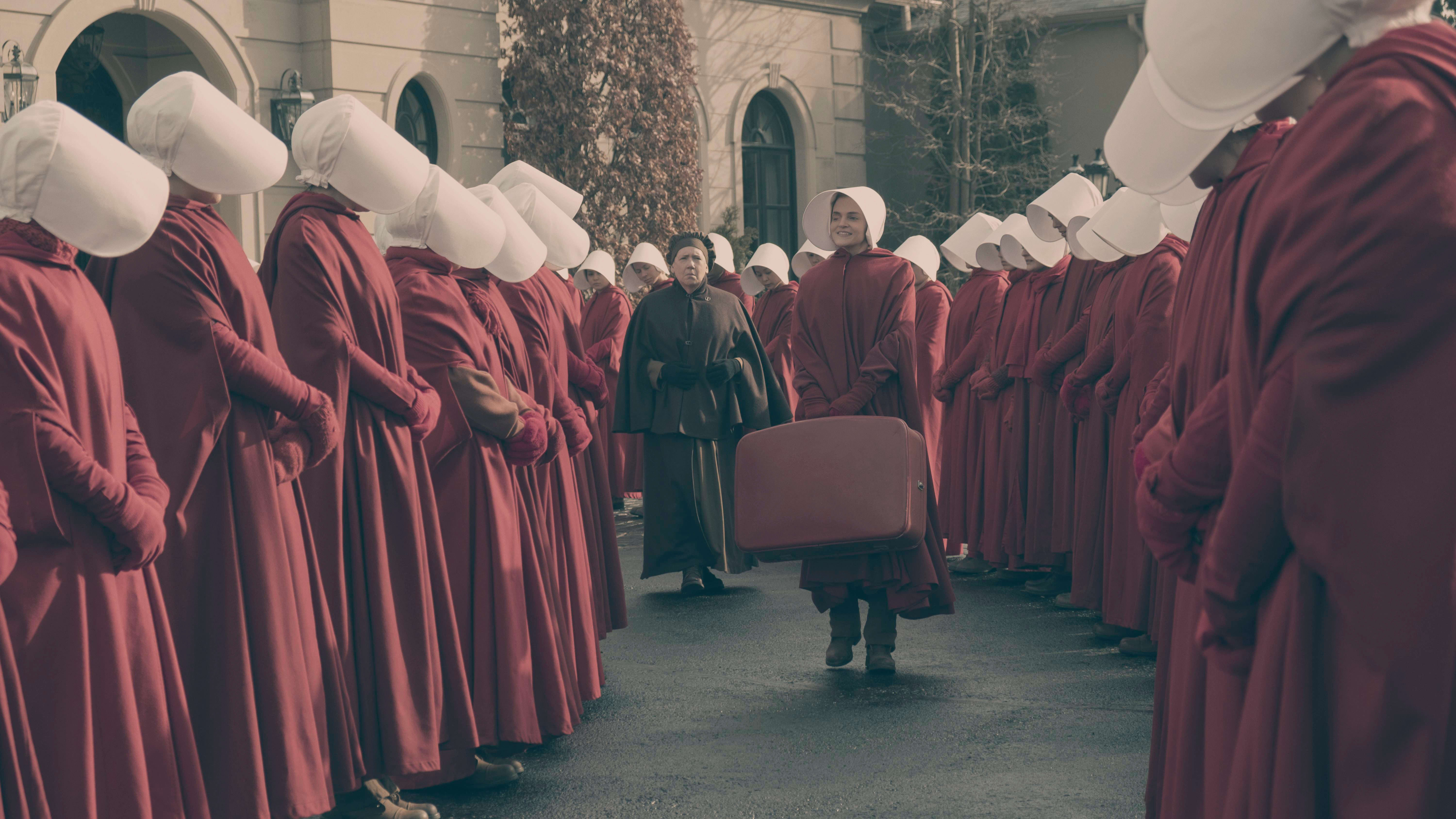 Costume: The Handmaids
While this may not be the most original costume out there this year it is sure to be a standout! Whether or not people have actually watched The Handmaid's Tale doesn't really matter since the show has been everywhere all year and pretty much everyone should know who you are. Plus, it's a great way for you and your girlfriends to show some solidarity and support the messages of the show! It's a pretty easy and relatively inexpensive costume as well. Just hit up Amazon for a red cloak and white bonnet and you're good to go. You could probably even find a way to do a DIY bonnet if the Amazon one is too expensive.
2. This Is Us
Costume: Jack and Rebecca Pearson
This is the perfect couple's costume for TV lovers this year! For Jack, all he needs is some long hair or a wig and a pretty decent beard. Add in a flannel and a casual denim jacket paired with some jeans and he's ready to lay down some heartfelt speeches. Or, he could go with the 9-5 Jack and wear some business clothes with a mustache.
Rebecca rocked a bunch of signature looks throughout the first season. Her pool outfit was on point and could definitely be replicated with a cheap one piece purchase (they're on sale now!) and a trip to the thrift store. You could also go with pregnant Rebecca, which is perfect for soon-to-be mothers, but also for anyone too. Get creative with a fake baby bump and find a maternity dress or comfortable dress to wear over it. Or, you could make a shirt that says 'The Big Three' with an arrow pointing down to your stomach. Lastly, you could grab some Steererls garb and go for the cute and casual look, just don't forget the terrible towel!
The two of you could also go the extra mile and do Jack and Rebecca on their wedding day like this couple did below for their wedding shoot.
3. Stranger Things
Costume: Literally, anyone.
The opportunities here are endless here! Just Google Stranger Things costumes and you will be blown away by what some people have done. Not to mention you get to dive head first into some awesome '80's nostalgia. Here are some of my favorites.
Joyce Byers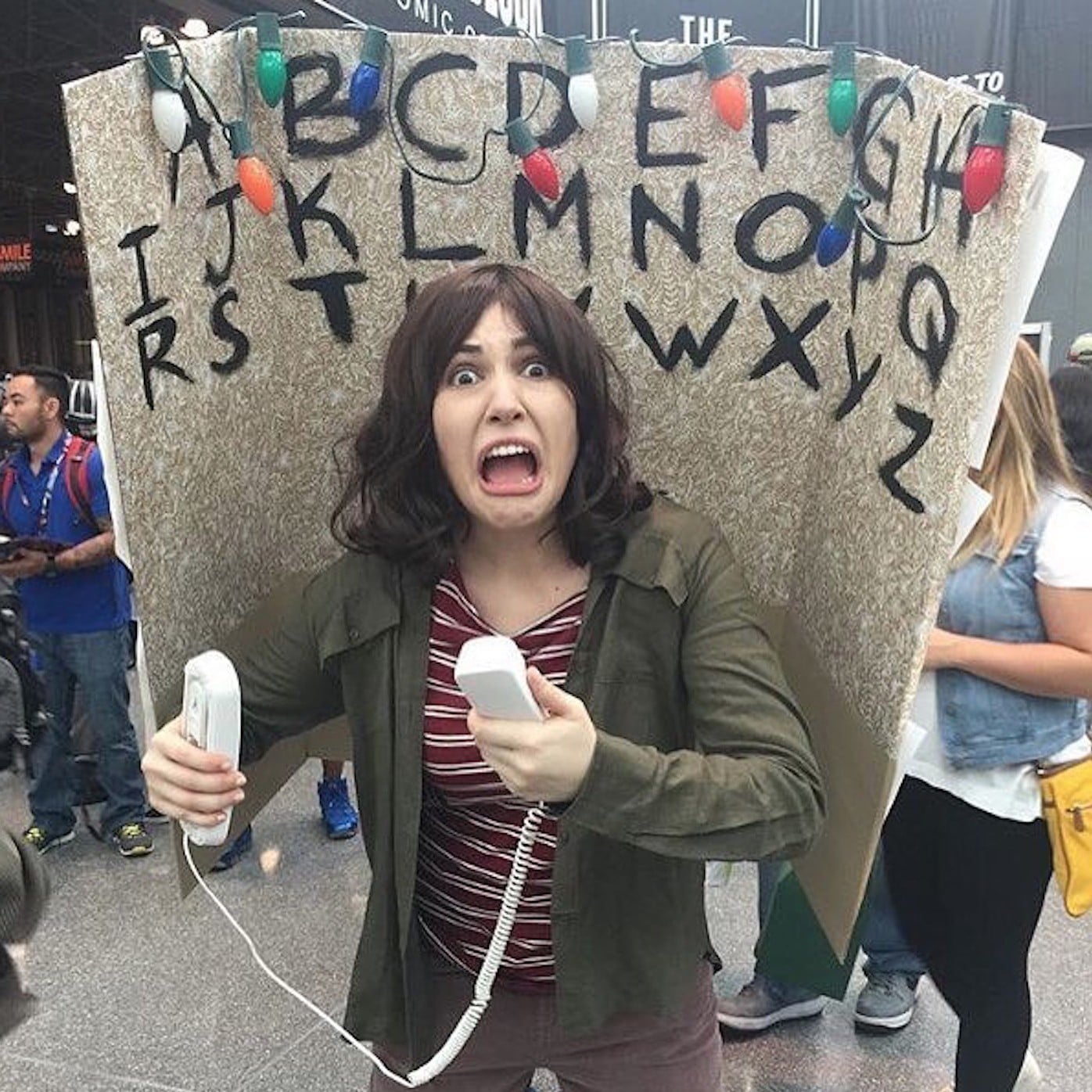 If you and a friend are looking for a costume to fo together, one of you can take the Alphabet Wall while the other one is Joyce. Just get a beige sweater, a sharpie, and some battery powered lights and you're good to go.
Eleven
You could probably find a lot of stuff for Eleven at a thrift store, plus that waffle purse is clutch for carrying your belongings around! Just make sure to reinforce it with some packing tape or something.
Barb
Red wig, big glasses, high waisted mom jeans, and a plaid blouse? Done. This girl even carried around missing person flyers.
The Whole Gang
Sure, a lot of people will probably be dressing up with Stranger Things inspired costumes, but who cares? You have to get in on that!
4. Riverdale
Costume: The Riverdale squad
The Riverdale kids make for a great group costume! All you need are a few red wigs for Archie and Cheryl, a letterman jacket and a guitar for Archie, a pair of cat ears, a guitar and some sort leopard print for Josie, a flannel and a hat for Jughead, a cute button up and a high pony for Betty and a sleek little black dress for Veronica! You could even throw in the ghost of Jason Blossom if you have more people.
Also, buy some copies of the Archie comic books too to carry around with you!
5. GLOW
Costume: Gorgeous Lady of Wrestling, duh!
Just look at the endless possibilities with this one. Discover the joy of 80's workout garb with some fun colored leotards, wild tights, curled hair and amazing makeup. Talk about a super comfortable and amazing group ensemble costume. There are so many characters for you to choose from that everyone is sure to have a costume, and it's affordable! Hit up Amazon and thrift stores and you should be good to go!
Related Articles:
20 Movies That Always Get You Excited For Fall
Fan Fest's 31 Days of Slashers
One Ticket to Halloweentown Please!
Jamie Lee Curtis Returns to Her Iconic Role as Laurie Strode in 'Halloween'
Having studied Media & Writing at James Madison University, I always knew that I wanted to do some type of creative writing, but being able to write about zombies, Starks, and superheroes on a daily basis for Fan Fest is my actual dream. While I probably shouldn't be as proud as I am to be so similar to Nick Miller, I do hope to one day write my own "Pepperwood Chronicles'.