The Pull List- DC Goes Metal, Who Is Miles Morales, & Riri vs Tony
Published on August 16th, 2017 | Updated on August 16th, 2017 | By FanFest
Geeeeeeeeeeeeeklings, what is going on?! Welcome back to The Pull List on this very spectacular New Comic Book Day! Well, aren't all New Comic Book Days spectacular? Of course they are, but this one here, this one is particularly awesome as it sees the arrival of one of the most anticipated books of the summer. What book is that? Well, let's cut all the chit chat and just get down to talking comics. That's why I'm here. That's why you're here. Let's not dance around the elephant in the room. Insert crazy guitar riff here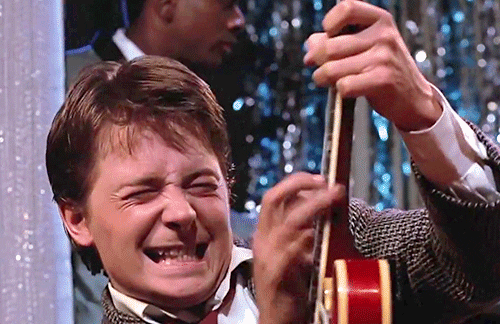 It's time to get our metal on!
(Author's Note- I'm totally aware that "it's time to get our metal on" was sort of lame… I offer limited apologies)
1. Dark Nights- Metal #1- After two kick ass prelude issues, Metal has finally arrived and I am allllllll types of pumped up for this book. The types of pumped up that had me wake up at six o'clock in the morning so I can read it before getting ready for work. Spoilers have been out since Sunday so there was no way I was risking it today. Metal looks to be the ultimate cumulation of Scott Snyder and Greg Capullo's Batman run (p.s.- they're the book creators!). We're getting answers to all types of burning questions for arcs like "End Game" and "Court of Owls" as the hints for Metal have been laying in these pages for years. As for the book itself… this thing is bananas. Metal wastes no time jumping into the action and shedding a new light on Batman's current obsession. And just wait for that last page. There are some hardcore comic book fans that will need to pick their jaw off the floor with that one.
2. Spider-Men II #2– If you aren't reading any of Brian Michael Bendis Marvel books then you are seriously doing yourself a disservice. I feel like I say it all the time but this pocket universe that he's created containing the Defenders, Miles Morales, and more is easily one of my favorite aspects of Marvel comics right now. Issue two of Spider-Men II is out today, and last issue we caught our first glimpse of the 616 Miles Morales and the dude is a little worse for wear. Why is he all scarred and battered? Why does it appear that he's in hiding? I don't know but with four issues left I would imagine answers will come rather quickly. Bendis is in his element here writing for both Spideys and it's a bit bittersweet for me as I feel Bendis perfectly captures Peter Parker, something I feel that has been missing from Spider-Man comics for quite some time. If you're looking for some Spider-Man fun that captures all that you love about the characters then this is the book for you.
3. Invincible Iron Man #10– I love this book. I love, love, love this book. Riri Williams has quickly catapulted herself to one of my favorite Marvel characters, I'm a huge fan of the youth movement, and at issue ten I feel this book is really just firing on all cylinders. There is no doubt that Riri is new to this whole super hero thing but watching her interact with both old and new Marvel characters has enhanced our relationship with her. We grow with her and no relationship has been as important than the one with the Tony Stark AI. I've loved seeing Tony in that fatherly role and it looks like things between him and Riri are about to take a turn. What happens when the child genius and the egotistical AI genius butt heads? I'm sure there will be witty banter a plenty and continued growth to for our new Iron Man.
4. Justice League #27- If you like classic X-Men time travel stories then you're sure to enjoy this latest Justice League arc, "Legacy". The children of the Justice League have arrived from the future to warn the current Justice League of an impending metahuman war that will destroy the world. I'm in. Say no more. Part one of "Legacy" was bonkers and I'm looking forward to diving back into this story. My question to you is, do you guys trust these kids or no? They certainly seem badass but does something just not seem right here?
5. The Ultimates 2 #100– Does anyone else miss the Ultimate Universe? I find that the 616 Universe misses it too and maybe that's why some many characters have been popping up as of late. Is it possible that we're looking at a resurgence of the Ultimate Universe or will this issue just pay tribute to the history of the Ultimates? I don't have the answers. Or maybe I do and I just don't want to give them away. Read a comic and find out for yourself.
Honorable Mentions- Batman #29 & Wolverine: Generations
There you have it Geeklings, all the best books to feed your eyeholes with. As always, if you feel I've left any books off you can sound off in the comments below. If you'd like to talk comics (or anything else for that matter) you can find me on Twitter @iamgeek32. In the mean time happy reading and many huzzahs everyone!
Images from Marvel and DC comics
Kevin Carey is an
unapologetic geek who strongly
believes his mind works much like an episode of
Community. Has a strong love for pop culture that focuses on
TV, comics, movies,
and books. Kevin also enjoys writing fiction and has self published a short
story to
Amazon. While awaiting his Hogwarts acceptance letter, Kevin lives on
Long Island with his cat and extensive
Pop Vinyl collection. You can find him here on Fan Fest, at his blog I Am Geek, or the I Am Geek Podcast spreading geekiness to all.