'Mayans MC' Premieres TONIGHT on FX!
Published on September 4th, 2018 | Updated on September 4th, 2018 | By FanFest
Mayhem is finally descending on FX tonight as Kurt Sutter's highly-anticipated Sons of Anarchy spinoff Mayans MC prepares to make its small screen debut! To prepare for the big event, we've compiled everything that we know about the series that's about to take us into the inner workings of one of Sons' most popular MC associates. Let's dive in!
The Premiere Date
Tonight! Mayans MC's 10-episode first season will kick off on FX September 4, 2018, at 10:00 p.m. ET.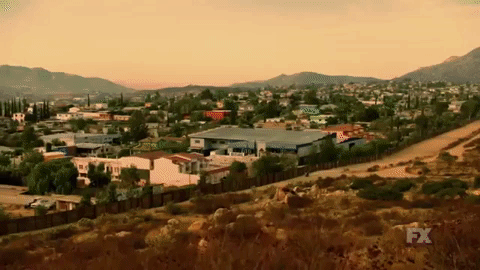 The Plot
The series will be taking place a couple of years after the events of the Sons finale and follows a young man named EZ Reyes, a former golden boy with the American Dream just within his reach who is now the Mayans newest Prospect. The pilot episode finds Reyes fresh out of prison, working to climb the ranks of the Mayans Santo Pedro charter, which lies on the California-Mexico border while dealing the skeletons of his past.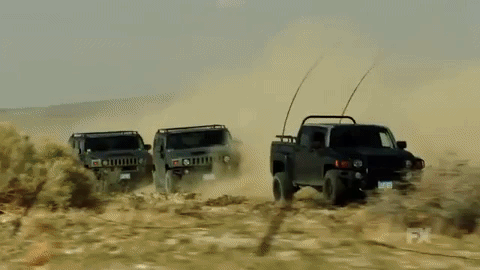 The Cast
JD Pardo will be playing series star Ezekiel "EZ" Reyes as he tries to earn the respect of his fellow club members, family, and loved ones. According to Sutter, he's "a college kid-turned-convict with a heart for poetry and a photographic memory."
Clayton Cardenas will star as EZ's brother Angel Reyes a fully patched member of the Mayans who is willing to do anything for the club.
Edward James Olmos will be playing EZ and Angel's dad Felipe Reyes. He's described as a "once-strong Mexican patriarch, crushed by bullets and hard labor, who struggles to keep his past buried and lead his sons down a lawful, righteous path."
Emilio Rivera will be reprising his Sons of Anarchy role as Marcus Alvarez, president of the Mayans MC Oakland Chapter.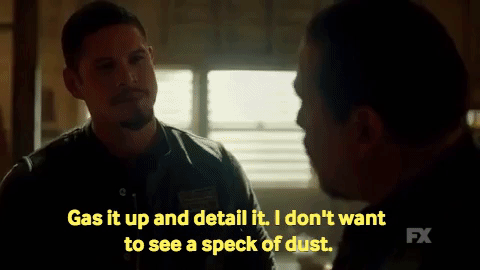 Michael Irby will be playing the club's President Obispo "Bishop" Losa, an Iraq war veteran and Marcus Alvarez's cousin.
Sarah Bolger will be playing Emily, EZ's childhood sweetheart who has spent her time while EZ's been in prison moving up in society.
Richard Cabral will be playing Coco, a fully patched member of the club and a former Army sharpshooter and weapons specialist.
Raoul Max Trujillo will be playing Mayans VP, Che "Taza" Romero, a longtime friend of Marcus Alvarez who helped set up the Santo Padre chapter on the border.
Law and Order alum Danny Pino will be playing notorious Cartel leader Miguel Galindo.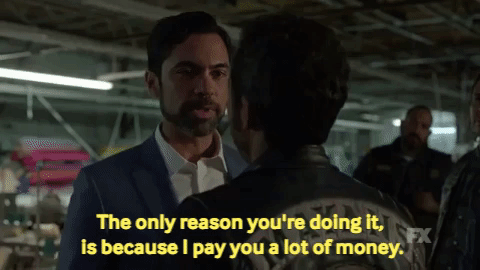 The series will also feature Carla Baratta, Antonio Jaramillo, Maurice Compte, Frankie Loyal, Vincent Vargas, Joseph Raymond Lucero, and Gino Vento.
The Cartel
Speaking of Pino's character…Mayans MC will heavily focus on the club's relationship with the Cartel. The season will touch on the growing war between the Galindo Cartel, led by Cornell graduate Miguel Galindo, and the Mexican rebel group, Los Olvidados.
[row]The mythology for the Santo Padre charter, which is the charter on the border, really began five or six years earlier. Something went down on the border where this cartel leader felt someone deserved to come in and run the other side of the border," Sutter says.[/row]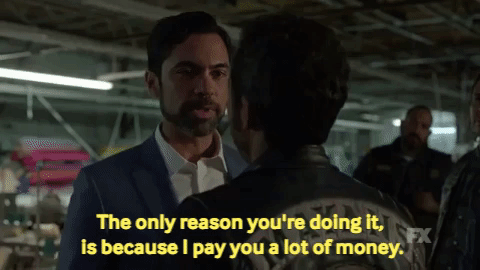 Sons of Anarchy's Influence
While Mayans MC is its own installment in the Sons universe, Sutter has made sure that fans hoping to see some ripples of the popular series in Mayans will be satisfied. At San Diego Comic-Con earlier this summer, series creator Kurt Sutter confirmed that there would be plenty of Sons of Anarchy Easter-eggs for fans to keep an eye out for and that the two series' worlds will intersect at times.
The show takes place three years after Jax Teller, and while Kurt Sutter is "protective" of the Sons of Anarchy "mythology", that world will "intersect" at times with the #MayansMC world. "There is a "relationship" between the Mayans MC and Sons of Anarchy MC. #FXSDCC

— Mayans MC (@MayansFX) July 22, 2018
In addition to teasing that various Sons stars could be returning via flashbacks throughout the season, Sutter confirmed that Katey Sagal, who brilliantly played Gemma Teller throughout Sons' run would be reprising her iconic role in the Mayans MC pilot episode in a flashback from eight years prior.
[row] "It's a flashback to eight years ago and a way of letting us know that he's in Stockton where the two worlds will collide, at least in memory."[/row]
Charlie Hunnam, however, will not be making an appearance. He recently spoke with Entertainment Tonight and revealed the honorable reason why he is hanging up Jax Teller's vest for good.
[row]"No, no… I had the deepest experience of my career coming out of that. I had become that character, had become so deeply integrated into who I was, I literally didn't realize until the day we wrapped and we put him to rest and I felt I went through a period of two or three weeks of, like, real bereavement. I have his cut [leather vest] and, you know, people have been to my house and asked if they could try it on and I [say] 'No one will ever put that cut on again' and 'We got to respect that dude. He's not with us anymore. So I would never bring him back from the dead for something like that… It was seven years of my life. He sort of became sacred to me."[/row]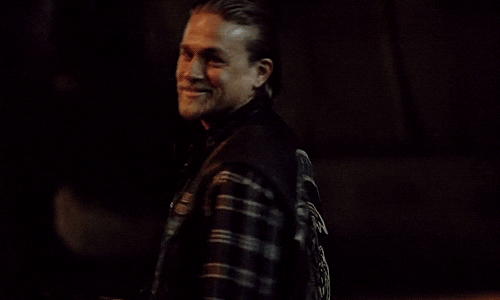 Although, there is another member of the Teller family that Sutter would like to see in Mayans at some point down the line – Abel.
[row]"I do think it would be interesting to see Jax's sons faced with the reality of who their father was. Jax basically said to Wendy, 'Do not paint my existence and my life in any glamorous way. Tell my sons that I'm a scum, and I'm a murderer, and they should have nothing to do with me.' Because he didn't want them to face the same obstacles, the same draw to the lineage that he had. To me, there's potentially something interesting to see how that may manifest. But that would be down the line," Kurt Sutter said at the FX panel for the Television Critics Assoc. summer press tour. [/row]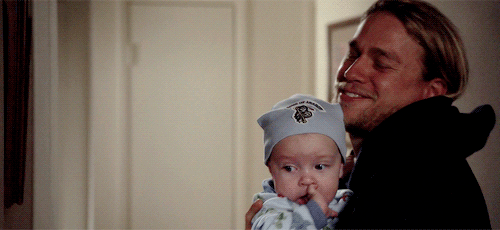 The Trailer
The series dropped the first official trailer at San Diego Comic-Con earlier this year. You can check that out below! For more Mayans video content such as behind the scenes looks and teasers head here!
https://youtu.be/tokSeISW1XQ
What are you most looking forward to about Mayans MC? Don't forget to tune into FX tonight to start the ride!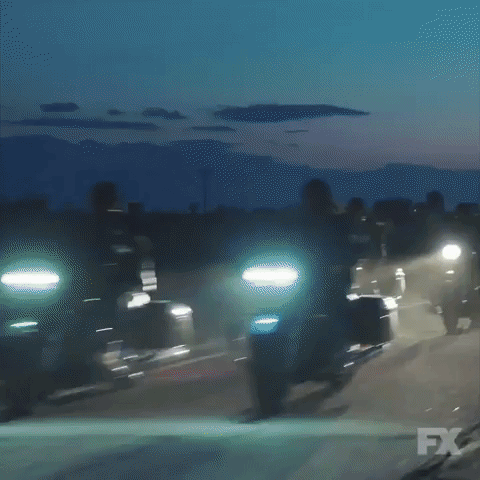 Having studied Media & Writing at James Madison University, I always knew that I wanted to do some type of creative writing, but being able to write about zombies, Starks, and superheroes on a daily basis for Fan Fest is my actual dream. While I probably shouldn't be as proud as I am to be so similar to Nick Miller, I do hope to one day write my own "Pepperwood Chronicles'.