5 Reasons we will Always Love 'Gossip Girl'
Published on September 19th, 2017 | Updated on September 19th, 2017 | By FanFest
'Hey Upper East Siders, it's that time of year again. When the mere act of watching your favorite episodes of Gossip Girl means you're celebrating an anniversary. That's right: Gossip Girl is celebrating 10 years to the date since its series premiere.'
10 years of Gossip Girl, and the series affected more than just the 'it' girls and gals in NYC. In fact, if you looked at our Netflix queue, you'd see that we are currently watching season 5 episode 2 and it's our third rewatch of the series in its entirety. There's just something about the show that draws us back in.
So to celebrate it's 10th 'anniversary' of sorts, we decided to pick 5 things about the series that made it one of our all-time favorites. Starting with Serena and Blair's friendship.
Serena van der Woodsen and Blair Waldorf were the types of best friends that sometimes made viewers wonder if they were really even friends at all, but the truth is when it came down to it – their bond was deeper than anything that attempted to break it. One way they proved that was the afternoon Serena gave Blair the photoshoot she deserved, and they created quite possibly the coolest BFF selfies ever – before selfies were even a thing.
Chuck Bass and Blair had an extremely tumultuous relationship, but there was some underlying connection that brought them both together. That same connection made them a pair that fans loved, and at times, loved to hate. Speaking of love, when Blair finally realized she loved Chuck, all she wanted was to hear it back, and it seemed that he was able to show her how he felt but not say it, until he finally found the courage to say it. Three words, they're all Blair ever wanted from Chuck. Oh, and those three words eventually brought them their happy ending.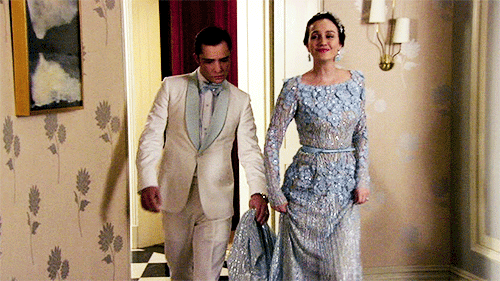 Speaking of tumultuous relationships, Serena and Nate Archibald had one of their own and while their story began in an unconventional way and ended in one too when they were good – they were good. So good, in fact, that we genuinely consider them one of our favorite relationships in the series' history. They did care for one another, and while it was never the right time for the pair – their friendship after it all proved that the feelings between them were true.
While we're still on the topic of relationships, we have to admit that one of our absolute favorite things about the series is that Sebastian Stan was cast in it. While his character didn't have a long ride on the series, at least, not consistently, he was in it enough to draw in any Sebastian fan. He played a total bad guy with a good heart, at least when it came to Serena. Now, we did say that we really liked Serena and Nate together, and while Serena actually ended up with Dan, we think that Carter (played by Sebastian) was the love of her life. With him she was different, he knew all of her secrets and the biggest wish she ever had – one that she felt made her look silly – he helped her with that. We'll always wish their story had a different ending.
Plus, we would have seen more Sebastian that way.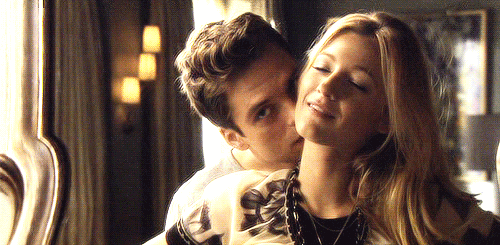 Another reason that we loved Gossip Girl? It showed that people can change, but that sometimes, they simply don't. From the Serenas and the Blairs to the Chucks and the Nates and even the Dans and the Vanessas and the Jennys, too; sometimes the person you are changes with your surroundings and it isn't always for the best. However, if you allow yourself to grow from what you encounter you'll always end up where you're supposed to be, somehow.
There are hundreds of other reasons to love Gossip Girl too. From the fashion choices to the savvy language, the awesome quotes and the to die for gift, party, and even revenge ideas – there will always be a place for the series in pop culture, and that says a lot about all that was put into it.
What was your favorite part of Gossip Girl? Let us know.