We Need to Talk About that 'Walking Dead' Scene With Rosita and Gabriel
Published on November 14th, 2018 | Updated on November 14th, 2018 | By FanFest
Warning: This post contains spoilers from episode 9×06 of The Walking Dead and is: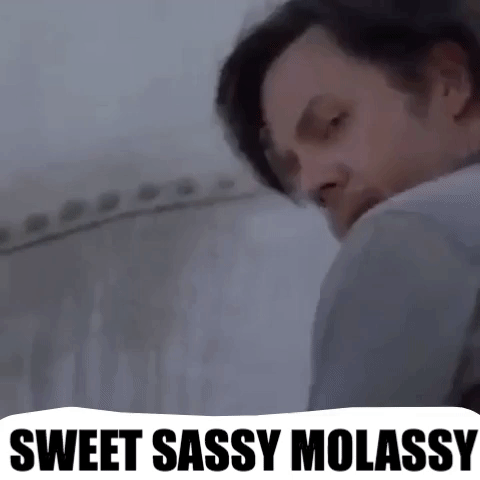 So, this past Sunday I'm minding my own business, watching the latest episode of The Walking Dead, trying to be chill about the fact that both Andrew Lincoln and Lauren Cohan weren't in the opening credits.
When all of the sudden, Rosita and Father Gabriel were kissing. KISSING.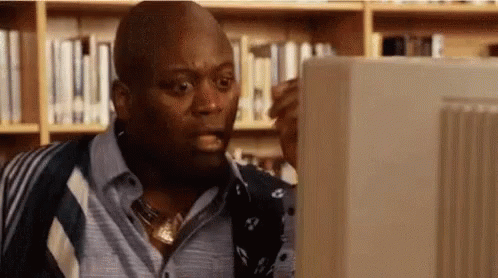 To me, it was truly more jarring than a six-year time jump, Carol's new hairstyle, and meeting five new characters combined.
Look, I get it. Six years is a long time, and there's clearly some backstory here, but tbh, I was still trying to wrap my head around the whole Gabriel/Jadis fling.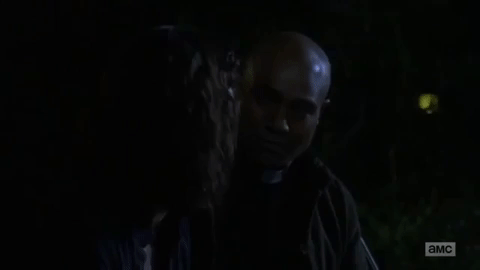 That had just been introduced…literally two weeks ago.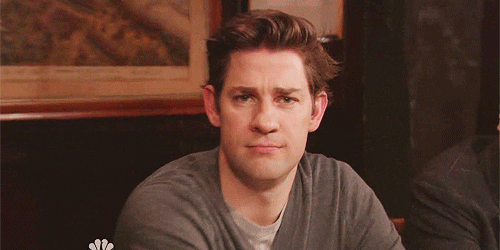 Then, things got even more complicated. There's a moment towards the end of the episode where Eugene, who is about to sacrifice himself to a herd of walkers, almost professes his love to Rosita.
She tells him "don't make this weird" but I couldn't help thinking to myself that she already did. Even if Eugene wasn't in the picture, Rosita – things are weird. Exhibit A:
Granted, it's worth noting that the Rosita/Eugene relationship is a "thing" in the comics, but I have been truly thrown for a loop with the fact that The Walking Dead is possibly setting up a love triangle between Rosita…Father Gabriel…and one Eugene Porter. So, naturally I decided to take to Twitter to see if my fellow Walking Dead comrades were feeling the same way, and I was not disappointed.
Rosita kissing Gabriel got me like #TheWalkingDead pic.twitter.com/gmXvzMeHC4

— Michaela🌵🍂 (@Michiiyee) November 12, 2018
#thewalkingdead I dont want to hate it but when Rosita kissed Gabriel my face just auto. pic.twitter.com/A8OXq2cfEw

— jayjay (@jayjay582) November 12, 2018
When Rosita kisses Gabriel.. pic.twitter.com/34Of6WGkh2

— Jarrod (@DixonBrother_) November 12, 2018
me after knowing about rosita and father gabriel#TWD pic.twitter.com/o0UaQOXyVL

— noa (@wh4tsmyn) November 14, 2018
All jokes aside, after the episodes we've seen of season nine so far, I have full faith in Angela Kang and the story she is trying to tell. While speaking to The Hollywood Reporter, Kang revealed that she and Christian Serratos had spoken in depth about Rosita's character and where she would be after the time jump, so, I'm willing to put my trust in this left-field storyline with the hopes that it will have a decent payoff.
[row]"A lot of the conversations Christian and I had about Rosita centered on how she feels she needs to be with a man she feels challenged by, and someone she has respect for. We felt it was a really interesting pairing. We're going to have a very interesting story with them moving forward as well."[/row]
However, at the end of the day, I'm just not okay living in a world where Father Gabriel (a literal priest) has had more romantic storylines than Daryl Dixon. Although, I am very excited about his new dog.
What were your thoughts on the Gabriel and Rosita scene?
Having studied Media & Writing at James Madison University, I always knew that I wanted to do some type of creative writing, but being able to write about zombies, Starks, and superheroes on a daily basis for Fan Fest is my actual dream. While I probably shouldn't be as proud as I am to be so similar to Nick Miller, I do hope to one day write my own "Pepperwood Chronicles'.