Watch the First 10 Minutes of NBC's 'Lost'-Inspired Drama 'Manifest'
Published on August 29th, 2018 | Updated on August 29th, 2018 | By FanFest
While a series about a group of people whose lives become forever changed and intertwined thanks to a mysterious flight may ring some bells, NBC's new drama Manifest is certainly paving its own path away from ABC's Golden Globe-winning series, Lost. Manifest, which comes from The Mysteries of Laura's Jeff Rake, is set to premiere on the network next month, but NBC is giving you a little taste for what to expect from the high-concept thriller with a sneak peek at the first ten minutes.
The first act introduces us to two of the main protagonists in siblings Michaela and Ben, who are played by Valor's Melissa Roxburgh and Once Upon a Time's Josh Dallas. The two of them, along with Ben's leukemia-stricken son Cal, decide to take a later flight back from their family vacation while the rest of their clan heads home earlier.
"Funny how one little decision can ruin your life. But also save it," Michaela's character says in a voiceover.
While on the flight, the plane experiences some extreme turbulence and electrical issues but before you know it everything seems to be back to normal. That is until Montego Air Flight 828 tries to land in New York City. Not only does air traffic control not recognize the flight but as soon as everyone gets deboards they're met with some chilling news. They're informed by authorities that their flight, which took off on April 7, 2013, never landed until now in 2018 and everyone on board has been presumed dead for the last five years.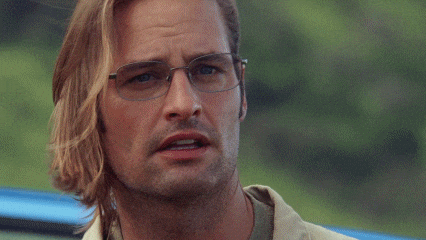 So, that means that while not even a day has gone by for the people on board, including Ben, Michaela, and Cal, all of their loved ones and families have moved on with their lives – some have found new spouses, some have passed away, and more. The series is set to follow the personal lives of both groups of people as well as the larger mystery surrounding the disappearance. (It's still to be determined if polar bears will be playing a part in the mythology.)
Rake will write the script and executive produce alongside Back to the Future's Robert Zemeckis and Jack Rapke. The series also stars J.R. Ramirez, Luna Blaise, Tim Moriarty, and Alfredo Narciso. You can watch the show's full trailer below!
https://www.youtube.com/watch?v=Dwc27Lsr1EY
Manifest premieres on NBC Monday, September 24th!
Having studied Media & Writing at James Madison University, I always knew that I wanted to do some type of creative writing, but being able to write about zombies, Starks, and superheroes on a daily basis for Fan Fest is my actual dream. While I probably shouldn't be as proud as I am to be so similar to Nick Miller, I do hope to one day write my own "Pepperwood Chronicles'.