'This Is Us' Preview: Kevin Finally Asks Miguel a Huge Question in "Clooney"
Published on January 15th, 2018 | Updated on January 15th, 2018 | By FanFest
This Is Us came back with a vengeance in last week's midseason premiere. We finally began to head down the path of how Jack was not as perfect as everyone thought and the Pearson's made some huge headway into how his addiction may have affected all of them. Now that we've all had a week to process the therapy session from hell, it's time to talk about what the Pearson's are up to this week.
The synopsis of the episode titled "Clooney" says:
Kate goes wedding dress shopping. Kevin embraces a new lifestyle while Randall explores William's past. Jack and Rebecca take the kids to the mall.
But it's the trailer that has us freaking out.
The trailer voiceover claims that "what happens in the past, doesn't always stay in the past" and that certainly looks like it's going to ring true as Randall discovers an old poem of William's, leaving Beth to worry just how consumed he's become with his father's passing.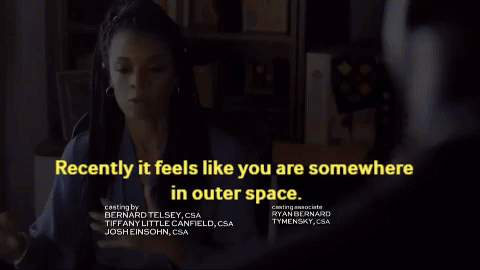 It appears that some aspect of Jack's addiction or something else from his past may come up with Randall and Kevin while the family goes to the mall.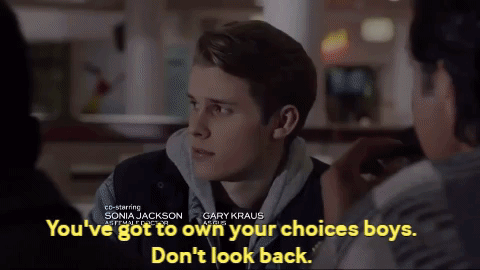 From the looks of the video, someone is sitting next to Randall, which leads me to think that it's Miguel. That may be a shot in the dark, but I would assume that he will be featured in both timelines because of this huge question bomb that present day Kevin drops.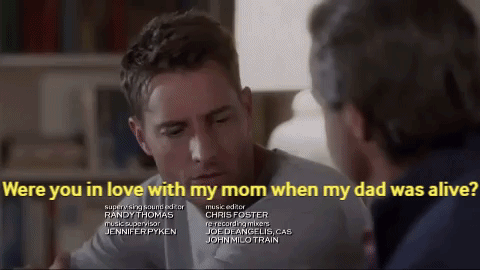 Just look at Miguel's face…that is going to be quite the conversation, but after a season and a half – we are ready for the answer.
Kate is going to go wedding dress shopping and considering one of the promotional images for the episode is young Kate and Rebecca shopping for a prom dress, it's probably a safe bet that we will be digging a little bit further into their relationship when it comes to Kate's weight.
Check out the rest of the promo photos from "Clooney" below!
This Is Us airs tomorrow night at 9:00 EST on NBC!
Related:
'This Is Us' Recap: Top 5 Moments From "The Fifth Wheel"
Sterling K. Brown Makes Golden Globe History With 'This Is Us' Win
Justin Hartley says Chris Sullivan tries to say "This Is Us" in Every Episode
Here's Where Our 'This Is Us' Theories Stand After the Midseason Finale
Having studied Media & Writing at James Madison University, I always knew that I wanted to do some type of creative writing, but being able to write about zombies, Starks, and superheroes on a daily basis for Fan Fest is my actual dream. While I probably shouldn't be as proud as I am to be so similar to Nick Miller, I do hope to one day write my own "Pepperwood Chronicles'.