Let's Revisit the Time Coldplay Made 'Game of Thrones' The Musical
Published on March 28th, 2019 | Updated on March 28th, 2019 | By FanFest
It's a well-known fact that Game of Thrones is the most popular show on television and the actors on it are some of the most talented people in Hollywood.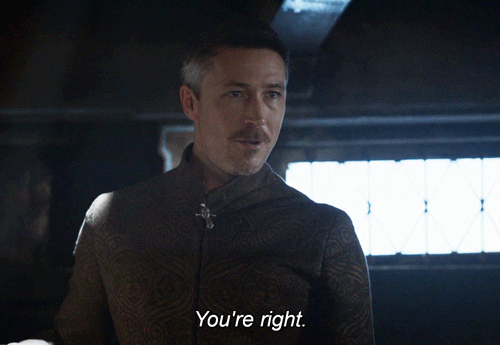 Well, way back in 2015, Coldplay decided that they wanted to put together a Game of Thrones musical for Red Nose Day because if there's one thing people are sure to love it's watching beautiful people sing songs written by the beautiful Chris Martin.
And well, some of the cast had thoughts…
Coldplay spent a good deal of time trying to come up with the 16 songs they would need in order to make a real Broadway musical.
Once that was done, it was time to start workshopping. That's when Chris Martin had an epiphany that he was sure would make the musical a resounding success.
Now, he invited the cast but was only met with Mark Addy (Robert Baratheon) and Iwan Rheon (Ramsay Bolton).
Despite the small turnout they were still very optimistic!
It was a rough first day of rehearsals and Martin was down in the dumps. But then, later that evening a miracle happened…Kit Harington (Jon Snow) arrived.
With Kit on board, the whole cast was suddenly in, which led to a very interesting meeting between Theon and Ramsay.
Sam and Jojen were there too!
And then Harington sang like the perfect human he is and did this little dance move
And we also learned what happens when you try to critique Jon Snow when Rose Leslie (Ygritte) is around.
Do yourself a favor and watch the full performance of "Wildling" below:
The group also got together to sing the original number "Red Wedding" which goes a little something like this.
News of the successful workshop spread like wildfire and all of a sudden, some of the other members of the cast came around.
And we got to hear Dany sing a song called "Rastafarian Targaryen" and it's perfect.
Then all of a sudden, Nikolaj Coster-Waldau (Jamie Lannister) was singing "Closer to Home":
It goes a little something like this:
Of course, they saved the best for last.
With the musical ready to go, all Coldplay had to do was get permission from George R.R. Martin….which didn't go as planned.
But that won't stop Chris Martin.
You can watch the entire video below!
Game of Thrones premieres its final season on April 14th!
Having studied Media & Writing at James Madison University, I always knew that I wanted to do some type of creative writing, but being able to write about zombies, Starks, and superheroes on a daily basis for Fan Fest is my actual dream. While I probably shouldn't be as proud as I am to be so similar to Nick Miller, I do hope to one day write my own "Pepperwood Chronicles'.