'24' May Be Coming Back to TV with a Fresh Premise and a Female Lead
Published on November 1st, 2017 | Updated on November 1st, 2017 | By FanFest
Third times a charm? Well, the 24 franchise has been there, done that and they're already moving on to the fourth.
Deadline reported today that the 24 franchise is going to live another day, but this time we are going to have a female lead front and center. This new iteration of 24 will feature a new leading lady within "the criminal justice world in real time as she works to uncover a conspiracy against a potentially innocent death row inmate with a time-sensitive execution date." According to Deadline, "this is part of an anthological take on 24 that would tackle a new world with new characters each season."
Fox chairman Dana Walden and then-Fox Entertainment president David Madden had previously mentioned their vision for bringing the show back at the TCAs this summer.
"We are really exploring what the future, the next version of 24 might be, maybe in more anthological storytelling."

"The same kind of ticking-clock format but apply it to something else. It will have the same urgency but may not be set in the CTU, it will have same style and urgency but in a different venue."
Howard Gordon and Brian Grazer, both executive producers from the original, will return along with Jeremy Doner (The Killing), who will be writing alongside Gordon.
This will be the fourth installment in the 24 franchise, coming after:
24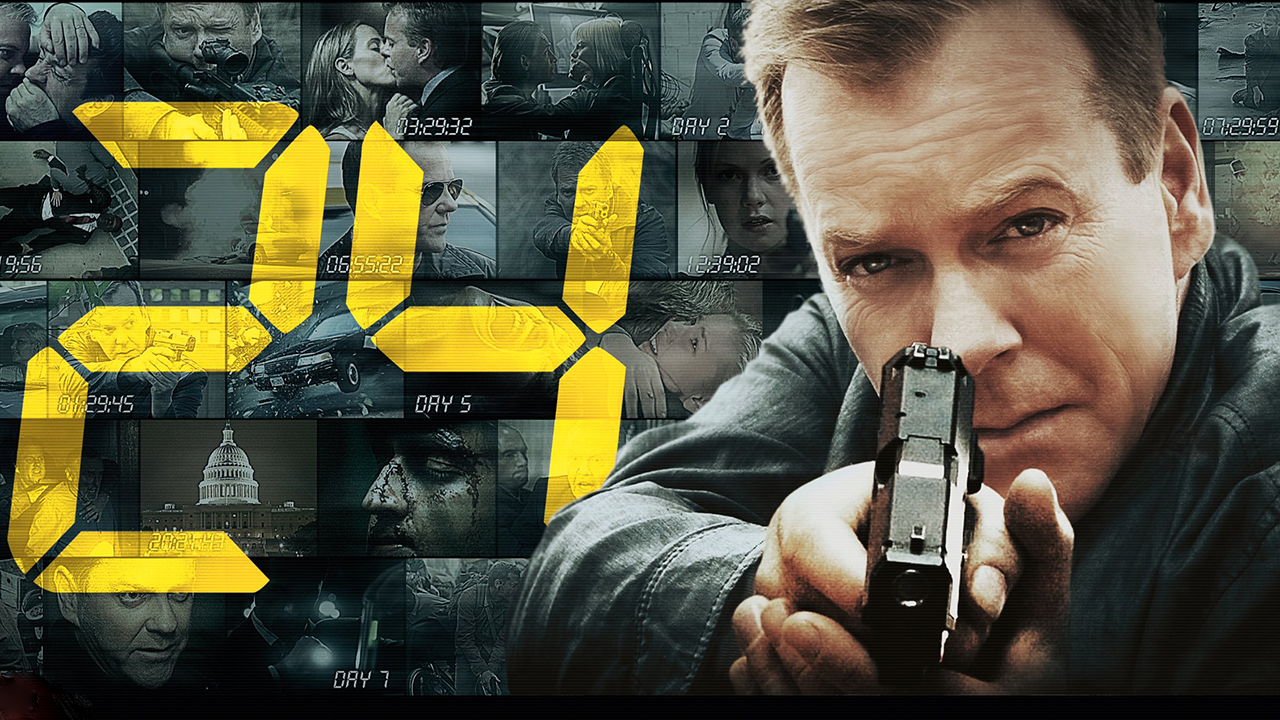 Premise: Jack Bauer, Director of Field Ops for the Counter-Terrorist Unit of Los Angeles, races against the clock to subvert terrorist plots and save his nation from ultimate disaster.
Starred: Kiefer Sutherland, Mary Lynn Rajskub, Carlos Bernard
Aired: 2001-2010 for eight seasons.
24: Live Another Day
Premise: Jack Bauer comes out of hiding in London to head off a massive terrorist attack while being hunted down by American forces dispatched by President James Heller.
Starred: Kiefer Sutherland, Yvonne Strahovski, Tate Donovan
Aired: Miniseries, one season in 2014.
24: Legacy
Premise: A military hero who returns to the U.S. with a whole lot of trouble following him back. With nowhere else to turn, the man asks CTU to help him save his life while also stopping one of the largest-scale terror attacks on American soil.
Starred: Corey Hawkins, Miranda Otto, Anna Diop and Teddy Sears
Aired: One season in 2017 before being canceled.
Perhaps with a fresh idea and a female lead, 24 will be able to put itself back on the map. What do you think about the new 24 premise?
Having studied Media & Writing at James Madison University, I always knew that I wanted to do some type of creative writing, but being able to write about zombies, Starks, and superheroes on a daily basis for Fan Fest is my actual dream. While I probably shouldn't be as proud as I am to be so similar to Nick Miller, I do hope to one day write my own "Pepperwood Chronicles'.