15 Things Pennywise Would Have to Say To Lure People Into the Sewer
Published on September 21st, 2017 | Updated on September 21st, 2017 | By FanFest
Unless you've been lurking in a sewer somewhere, you know that It opened up in theaters last weekend to resounding success. Yep, the tale of the demented and child-terrorizing Pennywise the clown that lives under the town of Derry, Maine shot to the top of the box office, smashing records along the way.
Now, if you haven't been lurking in a sewer somewhere, it's time to ask yourself just what would Pennywise have to say to get you down in one? Here are some of the answers that, like Georgie's boat, have been floating around the internet.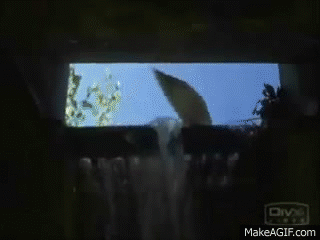 1. Immediately sold.
2. Any Logan fans?
3. Moms will relate.
4. I'd go even if it was just the crappy quality leaked one.
5. Everyone needs a backup option for when the person whose login they have doesn't have unlimited screens.
6. All Out Sewer War.
7. Genius <3
8. I would have gone in a heartbeat for textbooks as well.
9. What show would you crawl into the sewer for?
A Twitter user also asked people "What Would Pennywise Have to Say To Get You To Go Down There?" and the results were again, classic.
10.
"I'll pay off your tuition" RT @MotherOfIncest: What would Pennywise have to say to get you to go down there? pic.twitter.com/1ZTSSvk5oX

— Nathia (@Nathiarenee) September 13, 2017
11.
pennywise (from the gutter) heya, would you like a-
me: [i'm already in the sewer]

— jhorts (@dearjhonletter) September 16, 2017
12.
Pennywise: Yo come down if you wanna die-

Me: pic.twitter.com/iKL8PVgDLP

— Bardock Obama 🐝🇩🇴 (@SavinTheBees) September 15, 2017
13.
Pennywise: "I have the stingray who killed Steve Irwin down here"

ME: pic.twitter.com/iwQGf1wSQv

— google (@hiitaylorblake) September 16, 2017
14.
Pennywise: I have nothing to offer you I just wanna kill and eat you lol

Me: pic.twitter.com/92CEGNhxgn

— ben 🎈 (@gutsnoglory) September 14, 2017
15. And here's a reverse situation just for good measure!
Pennywise: "Hey I got your ex down here"

Me: pic.twitter.com/gkKmOLBeDZ

— Jhene Aiko (@RealJheneAiko_) September 18, 2017
What's yours?
Relat-It Articles
Georgie Films 'IT' PSA for Theater Audiences
'It' Had the Biggest Opening Weekend for a Horror Movie Ever
'IT' star Jackson Robert Scott attends screening as Georgie
The Photos from the All-Clown 'It' Screening are Here and Totally Creepy
Having studied Media & Writing at James Madison University, I always knew that I wanted to do some type of creative writing, but being able to write about zombies, Starks, and superheroes on a daily basis for Fan Fest is my actual dream. While I probably shouldn't be as proud as I am to be so similar to Nick Miller, I do hope to one day write my own "Pepperwood Chronicles'.