What's Next For Maggie and the Hilltop After Her Game-Changing Power Move?
Published on January 19th, 2018 | Updated on January 19th, 2018 | By FanFest
Most of the aftermath from The Walking Dead's midseason finale has been focused on the events that transpired at Alexandria, which rightfully so, but as we approach the back half of the season we have to remember the huge plays that were being made by Maggie over at the Hilltop as well.
With the Saviors now out of the Sanctuary, they were left to go terrorize and restore order to the communities that turned against them. En route to the final plan, Maggie and the Hilltoppers are stopped by Simon and his merry band of Saviors. He revealed that he'd captured Jerry and ushers him out of a van along with a coffin. He gave Maggie two options: Jerry is shot, she's killed and hung on a spike at the Sanctuary, and Hilltop is surrounded by walkers or she can simply turn around and go home to continue their duties.
She obviously chose option two, but that doesn't go quite as smoothly as she would have hoped as Simon has a Hiltopper named Neil executed. She requests the coffin come back with them to give Neil a proper burial. However, once she arrived back at the Hilltop she also executes one of her Savior hostages in cold blood to put in the coffin and left somewhere for the Saviors to find with the message "We have 38 more. Stand down."
It was a brutal move that is bound to have even more brutal repercussions. EW recently sat down with Lauren Cohan to talk about the impact of Maggie's decision and what was behind the move in the first place.
Maggie has stepped up as leader of the Hilltop on many occasions, but there is something about this decision that seems different than the rest.
She is so determined to take some kind of action when they get back from their conversation at the road with Simon, and so shaken up. This has honestly been like the wave hitting the shore since losing Glenn. I just think there's only so much that a person can take, and in the aftermath of all of this happening, she really does need to put her foot down and show that she's running the f—ing show at the Hilltop, and show that she's going to direct things there. This definitely sends that message.
Despite still being pregnant, it's the people of her past that are driving her forward more than ever.
She's thinking about Hershel and Glenn and where she's come from and what she now needs to do and how she now needs to suit up. I don't think she regrets doing it, but she does feel it.
One of the best parts of Maggie's leadership is that she has remained pretty steadfast and level-headed despite everything that has gone on in her life personally, but also with the escalating problems with Negan and Gregory as well. So, seeing her make such a rash decision was definitely a small blip, but not all that surprising.
I think it was definitely impulsive revenge and reaction, based on how she reacts after it all happens, in cold blood killing somebody. But does she feel that it still has the desired effect? I think that she does. I was believing that Maggie was kind of navigating this world still with compassion and still a really hopeful person, but she's just really pulled in different directions trying to sustain that. So I was really surprised, and I think I realized,

"Oh, this is kind of what's been brewing for her underneath all along."

She's dealing with that while trying to maintain some control and give into her compassionate side and her hopeful side, but she obviously had this lurking anger. More than anything, I think she just got to a point where she snaps and she reacts. We can all relate to your patience being tested and your heart being broken and you still try to do the right thing despite just wanting to lash out. I mean, what would be appropriate to what you've gone through? I think that she's just at a point now. You can see everybody's sort of threadbare. She gave into that anger.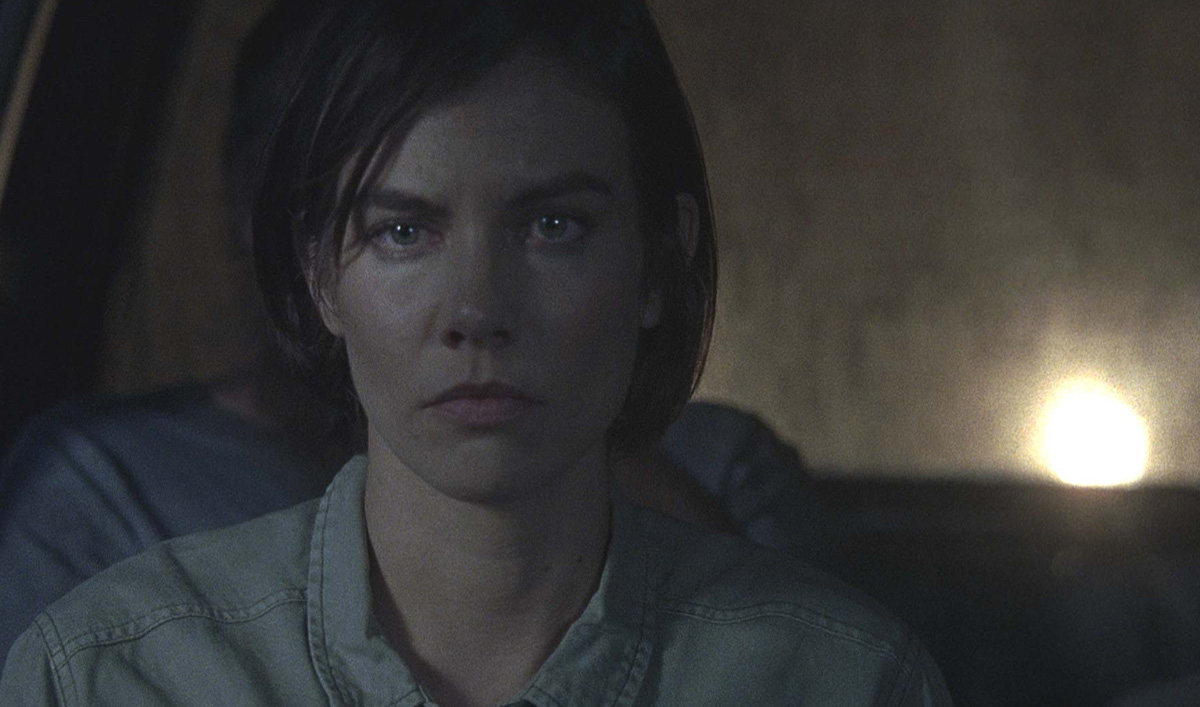 So, what does this decision mean for Maggie? Is this the start of her going down a bad path or will she be able to pull herself out of it and get back on track?
She continues down this path of vengeance after Negan that I feel like the audience is on. I really feel like Maggie gets to vocalize the anger towards that enemy in this, and it gets very much more specific as we go on. That definitely, in some strokes, came as a surprise to me because we had this sort of subdued seeming feeling for her, and it was like, wow, is it really going to be okay? Am I recovering? Am I becoming just this leader who can handle all this and put the past behind her? Sometimes yes, sometimes no, and that's life, I guess.
Hopefully, we will get the answers we need regarding Maggie's future as a leader and as a mother when the show returns on February 25 on AMC.
Source: EW
Related:
Norman Reedus was "Desperately Unhappy" About 'The Walking Dead's Shocking Season 8 Death
'The Walking Dead' Officially Renewed for Season 9 With a New Showrunner
Skybound Ranks the Top 10 Carl Moments from 'The Walking Dead'
Looking Back at 'The Walking Dead' Scene That Led to the Midseason Finale Reveal
Fan Fest Exclusive Interview: Chandler Riggs on 'The Walking Dead's Shocking Mid-Season Finale Moment
Scott Gimple on that Major Change from 'The Walking Dead' Comics
'The Walking Dead': 10 New Photos Preview a Heartbreaking Midseason Premiere
Having studied Media & Writing at James Madison University, I always knew that I wanted to do some type of creative writing, but being able to write about zombies, Starks, and superheroes on a daily basis for Fan Fest is my actual dream. While I probably shouldn't be as proud as I am to be so similar to Nick Miller, I do hope to one day write my own "Pepperwood Chronicles'.