Tom Payne Says Jesus Could "Absolutely" Return For 'The Walking Dead' Flashback Episode
Published on December 26th, 2018 | Updated on December 26th, 2018 | By FanFest
When The Walking Dead returns to AMC this February, fans will have had plenty of time to prepare themselves for the aftermath of Jesus' death, which occurred at the hands of The Whisperers during the midseason finale. While the promo for the back half of season nine has pretty much sealed Jesus' unfortunate fate, his death doesn't mean that we've seen the last of the badass Hilltop leader.
[row]"There is absolutely the potential for Jesus to be back for a flashback episode. There's a six-year jump that happened, within which we don't know [what happened]. There's a bunch of unexplained stuff," Tom Payne told Serieously earlier this month.[/row]
The Walking Dead has already hinted at an upcoming flashback episode when the 9B promo featured a short clip of Michonne with her pre-time jump hairstyle: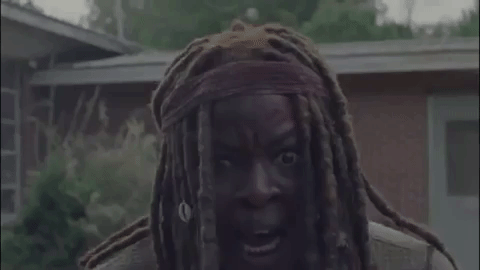 And while that flashback episode is clearly geared towards the story behind those mysterious "X"s on Daryl and Michonne's back, audiences shouldn't count out learning more about Maggie's abrupt exit amongst other things.
[row]"And Jesus has been at the Hilltop with Maggie, and we'll maybe find out how Maggie left and what happened in that storyline, maybe how Michonne and Daryl got their scars, maybe if Aaron and Jesus had a thing. So yeah, there's lots of different loose ends which absolutely could be explained by a flashback episode."[/row]
So, even though Jesus is dead, the time jump has left so many doors open for him to return! Do you want to see Payne return as Jesus in the back half of season 9? Let us know! You can watch his full interview with Serieously below!
The Walking Dead returns on February 10th at 9/8c on AMC!
Having studied Media & Writing at James Madison University, I always knew that I wanted to do some type of creative writing, but being able to write about zombies, Starks, and superheroes on a daily basis for Fan Fest is my actual dream. While I probably shouldn't be as proud as I am to be so similar to Nick Miller, I do hope to one day write my own "Pepperwood Chronicles'.