Tom Hanks and Tim Allen Call Toy Story 4's Wrap 'Very Emotional'
Published on January 21st, 2019 | Updated on January 22nd, 2019 | By FanFest
Remember how emotional you got in the last twenty minutes of Disney/Pixar's Toy Story 3? Well, get ready for yet another emotional ride when Toy Story 4 hits theaters.
Nine years ago, Toy Story 3 hit the theaters and concluded with a seeming ending for the series. Andy had gone off to college and left his most beloved toys in the hands of a little girl named Bonnie. It seems as Pixar had planned out a perfect bittersweet ending to the series that we all grew up with.
In recent interviews, both Tom Hanks and Tim Allen spoke about how saying goodbye to the Toy Story universe was much more emotional than they original anticipated.
In a recent interview with The Chris Evans Breakfast Show, Hanks discussed his last day recording as Woody and how it affected him when the reality finally set in:
"The way you record Toy Story, you're in a room with the team that has created it. When I went in for my last day of recording, I wanted to have my back to them, because usually you're facing him so you can look right up and you can talk about it. But I didn't want to see them and I wanted to pretend they couldn't see me. When I realized what they were going for, I realized, 'Oh, this is a moment in history."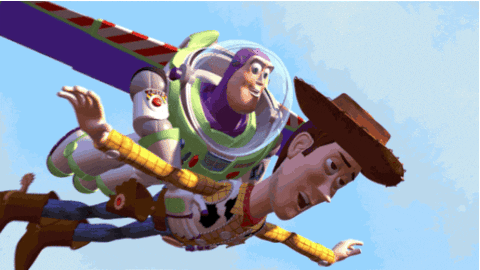 His co-star, Tim Allen shared some very similar thoughts in an interview with The Talk. He stated although there were some scenes that had their funny moments, it was nonetheless an emotional ride:
"It is so emotional, it's so funny, it's so big the idea they've come up with; a couple of the scenes towards the end were really hard to get through."
Hanks and Allen have each been playing their respective characters since the first film, which was released in 1995. Pixar has been doing an incredibly good job at keeping the plot and characters under wraps, after going through a script overhaul. The original storyline was believed to be, at one point, a romantic comedy about Woody and Buzz searching to find Bo Peep.
Stay tuned for more details on the release of this upcoming film!
Julia recently published her first novel, titled; Anomic. She is currently co-authoring a novel called 'Snow Falls'. She has a B.A in Communications with concentrations in Professional Writing and Public Relations. She is also in the United States Army Reserves as a Military Police Officer, and is currently in the process of going back to school for her Masters Degree in Business. When she isn't writing, she is co-owner of a film production studio called 'Valentine Productions LLC' and she frequently spends her weekends acting in films, or being a stuntwoman.