'This Is Us' is Playing With Our Hearts (and Minds!) In New William Photo
Published on August 20th, 2018 | Updated on August 21st, 2018 | By FanFest
While season 2 of This Is Us heavily focused on The Big Three's relationship with their father Jack leading up to and after his death, season 1 of the NBC drama told the touching tale of Randall and his birth father William. Randall was often inquisitive about his birth parents throughout his childhood, but it wasn't until he was an adult that he finally found William. Just a simple knock on a door would change his life and his family forever.
Throughout the season fans got to see more about William's past as he fell in love with Randall's mother, became an addict, tried to reconnect with young Randall, and recovered from being an addict. In the present day, fans watched as William became an integral part of the Pearson family, teaching Randall and his girl's many life lessons and becoming the grandpa they never had.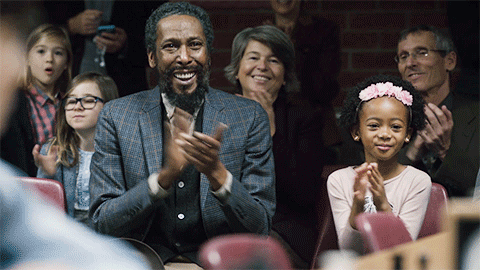 Unfortunately, William died in the season 1 finale, but since This Is Us is a show that loves to play with time, his presence on the show wasn't anywhere close to being done and heading into season three we already know that William will play a role. Not only has the series cast Rob Morgan to play a city councilman in the district where William lived, but series creator Dan Fogelman shared a photo that's sure to get William fans thinking and excited (oh, and ready to sob, of, course).  With the caption "Season 3. Brace Yourselves." the image shows Ron Cephas Jones as older William holding a baby.
Season 3. Brace yourselves. #ThisIsUs pic.twitter.com/5Yx5j29eUV

— Dan Fogelman (@Dan_Fogelman) August 17, 2018
Since we know William never got to hold Randall this way, many are beginning to theorize that Randall may have another sibling he doesn't know about.
Dan, my gawd. So Randall has another sibling? Thanks for making us cry before the 3rd season even hits the air.

— Lorie Steele (@lorie_lady) August 17, 2018
So Randall got a sibling we dont know about?

— I♡myboyz🇧🇸🇧🇸🇧🇸 (@ILUHmy3boyz) August 17, 2018
Looks like Randall may have a younger sibling.

— Altamese (@altajo11) August 18, 2018
Randall having another sibling is certainly a possibility, especially after season 1's "Memphis" which found him learning about a whole bunch of blood relatives he never knew he had. Another theory, while a little more far-fetched, is that Rebecca somehow brought one of Randall's daughters to go see William. Of course, it could just be Randall imagining William meeting his daughters, much like the time he saw Jack and William sharing a laugh together.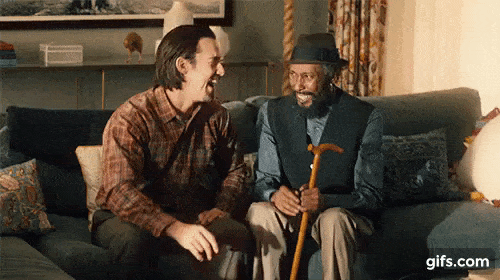 Either way, we are just glad to see William will be back on screen, he always brought such light to the show's more emotional moments.
[row]"We felt like at the end of Season 2 our family had grieved and processed the loss of Jack at a deeper level than they ever had before, so I think this is a hopeful season, and it's a season about new beginnings for everybody," co-showrunner Elizabeth Berger said at a Television Critics Association press tour panel earlier this month. [/row]
In addition to whatever this William photo means, This Is Us season three will also explore more into Randall's flash forward with Tess where the two discuss the mysterious "her". It will also feature a huge focus on Jack's past in Vietnam with his brother and Kevin's journey there, as well as Toby's backstory, the early days of Jack and Rebecca, and a Miguel centric episode.
What do you think the photo of William means? Let us know your theories! This Is Us returns for season 3 on NBC Tuesday, Sept. 25 at 9/8c!
Having studied Media & Writing at James Madison University, I always knew that I wanted to do some type of creative writing, but being able to write about zombies, Starks, and superheroes on a daily basis for Fan Fest is my actual dream. While I probably shouldn't be as proud as I am to be so similar to Nick Miller, I do hope to one day write my own "Pepperwood Chronicles'.