'This Is Us' Season 3 Will Kick Off With Birthdays and a Fresh Start
Published on August 8th, 2018 | Updated on August 8th, 2018 | By FanFest
Season 2 of This Is Us was heavy. Not only did we have to watch the build-up to Jack's death, but we had to watch the evening it happened and the emotional fallout the remaining Pearson's faced afterward. Then in the present day, Kevin was struggling with his addiction and the guilt he harbored surrounding his final moments with his dad, Kate and Toby suffered a miscarriage, and Randall was dealing with the emotional roller coaster of fostering. It was a lot. Thankfully, the upcoming season 3 will mark a fresh chapter for the Pearson's all around.
[row]"We felt like at the end of Season 2, our family had grieved and processed [Jack's death]. This is a hopeful season and a season about true new beginnings for everybody," co-showrunner Elizabeth Berger said during their Television Critics Association summer press tour panel.[/row]
To kick this theme off, the Big Three will be starting the new season celebrating their birthdays, which have always been an important part of This Is Us' story. Initially pitched as a series about a group of people who share the same birthday, viewers came to find out that Kate, Randall, Kevin were "triplets" and just so happened to share the same birthday as their father, Jack. Kicking off season 3 with birthday seems like the perfect way to initiate these new beginnings. Not to mention, it puts them one day closer to those flash-forwards we saw in the season 2 finale.
[row]"We are picking up with [Randall, Kate and Kevin] turning 38. Our storylines are going to catch up to all of those [flash-forward scenes from the Season 2 finale] over the course of this year," co-showrunner Isaac Aptaker added.[/row]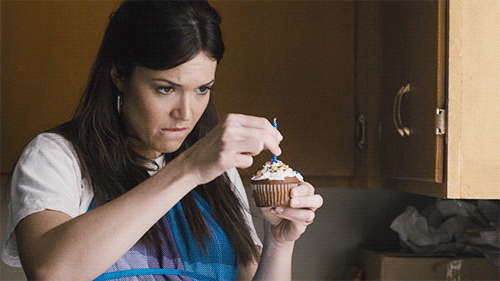 One of those flash-forwards found Kevin on a plane to Vietnam to learn more about his father.
[row]"We are going to be spending a lot of time in Vietnam," Aptaker further confirmed.[/row]
[row]"There's something very freeing about being past the mystery of Jack's death and moving into this new chapter and being able to tell a completely different kind of story. To be all of a sudden [writing] about the Vietnam War is very special and different," Berger added. [/row]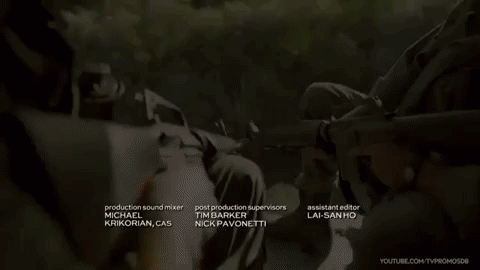 Chris Sullivan has already confirmed that season 3 will also dive into Toby's backstory and what may have contributed to that flash-forward scene of him looking extremely depressed. This Is Us Season 3 has also promised to explore further into more stories of the past and future that fans have been wanting to see such as a Miguel centric episode, the early days of Jack and Rebecca. and more about that mysterious "her" scene between old Randall and Tess.
This Is Us returns for season 3 on NBC Tuesday, Sept. 25 at 9/8c!
Having studied Media & Writing at James Madison University, I always knew that I wanted to do some type of creative writing, but being able to write about zombies, Starks, and superheroes on a daily basis for Fan Fest is my actual dream. While I probably shouldn't be as proud as I am to be so similar to Nick Miller, I do hope to one day write my own "Pepperwood Chronicles'.