'This Is Us': Justin Hartley Reflects on Kevin's "Shocking" Journey to Vietnam
Published on August 8th, 2018 | Updated on August 8th, 2018 | By FanFest
Kevin Pearson went through the ringer in season 2 of This Is Us. In the present day storyline, he was struggling with alcohol and substance abuse while in the past storyline he was having to suffer the guilt of the last conversation he shared with his dad before he died. Thankfully, season 3 will serve as a new beginning for all of the Pearson's and in an effort to start healing, Kevin will be heading to Vietnam to learn more Jack's time in the war.
[row]"He's going there — it's a healing thing for him — so he's going to get a lot of information, some stuff that he didn't know and didn't expect, and it's going to jar a few things," Justin Hartley told Entertainment Weekly recently.[/row]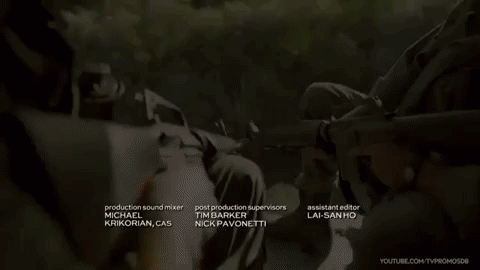 Jack Pearson was a private man. He kept a lot of things to himself and season three allows the writers the opportunity to open up this mysterious box that is Jack's past, including his brother who also fought in the war with him.
[row] "In many ways, Jack might be the character we still have the most to learn about, because he's kept so many secrets in this period before we've really known him," Series creator Dan Fogelman told EW earlier this year.[/row]
According to Hartley, Kevin's discoveries won't be easy for him to swallow saying they're "super heartbreaking" and "shocking,"
[row]"It's not what anyone is expecting. No one is going to see it coming. It's ambitious stuff…. Here's the cool thing about it: At the end of season 3 when you go back and watch the beginning of the series, you're going to [be] like, 'Wow, it all works,' but you never would see any of this coming. I don't know what those writers are eating, but it's brain food. They're brilliant."[/row]
At the This Is Us Television Critics Association Summer Press Conference, co-showrunner Elizabeth Berger spoke about what it was like getting to write for Jack's backstory and the Vietnam War in general.
[row]"There's something very freeing about being past the mystery of Jack's death and moving into this new chapter and being able to tell a completely different kind of story. To be all of a sudden [writing] about the Vietnam War is very special and different. [/row]
In addition to Jack and Kevin's Vietnam story, season 3 promises to dive into Toby's backstory, the early days of Jack and Rebecca, and more about that mysterious "her" scene between old Randall and Tess. The season will also feature a Miguel centric episode.
Are you looking forward to going back to learn about Jack's days in Vietnam? Let us know!
This Is Us returns for season 3 on NBC Tuesday, Sept. 25 at 9/8c!
Having studied Media & Writing at James Madison University, I always knew that I wanted to do some type of creative writing, but being able to write about zombies, Starks, and superheroes on a daily basis for Fan Fest is my actual dream. While I probably shouldn't be as proud as I am to be so similar to Nick Miller, I do hope to one day write my own "Pepperwood Chronicles'.