'This Is Us' Casts Michael Angarano to Play Jack's Brother
Published on August 14th, 2018 | Updated on August 14th, 2018 | By FanFest
This Is Us has just cast a very important role heading into season three, Jack's Brother Nicky! Will and Grace alum and I'm Dying Up Here star Michael Angarano will be stepping into the pivotal Pearson's shoes for a recurring role, which means that the season will be spending more time in Vietnam than we may have initially thought.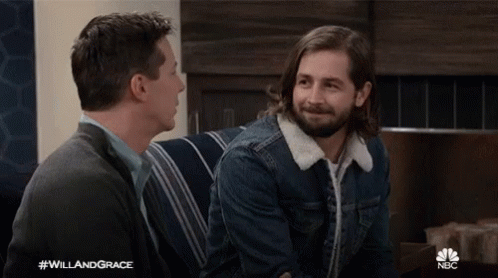 The actor confirmed the news on Twitter after the announcement was made.
i am beyond grateful and very excited to be a part of this show – my grandmother even told her dentist. https://t.co/WZaG3hFjVz

— michael angarano (@MichaelAngarano) August 14, 2018
When it comes to Nicky Pearson, it's unclear just how much the Big Three, and even Rebecca and Miguel, actually know about him aside from the fact that he and Jack fought together in Vietnam and he died in the war. Audiences were first introduced to Nicky during a flashback in season two's "Brothers" and later in a photo that Kevin would uncover in the present day.
Jack's necklace also seems to play into Nicky's story as well. During Kevin's solo Big Three installment "Number One" he's seen clutching onto the necklace that his Dad gave to him when he was in the hospital after injuring his knee in high school. When Jack gave it to him he said "I got this at a very hopeless time in my life. Someone very special gave it back to me in Vietnam." Most likely this person will be Nicky. Either way, the closing moments of season two found a flash-forward of Kevin on a plane to Vietnam to hopefully learn more about his father's past. According to Hartley, Kevin's discoveries won't be easy for him to swallow saying they're "super heartbreaking" and "shocking,"
[row]"It's not what anyone is expecting. No one is going to see it coming. It's ambitious stuff…. Here's the cool thing about it: At the end of season 3 when you go back and watch the beginning of the series, you're going to [be] like, 'Wow, it all works,' but you never would see any of this coming. I don't know what those writers are eating, but it's brain food. They're brilliant."[/row]
The cast and writers have not been coy about their excitement to dive into this new chapter of Jack Pearson's life now that the whole "how did Jack die?" mystery has been resolved. At the This Is Us Television Critics Association Summer Press Conference earlier this month, co-showrunner Elizabeth Berger spoke about what it was like getting to write for Jack's backstory and the Vietnam War in general.
[row]"There's something very freeing about being past the mystery of Jack's death and moving into this new chapter and being able to tell a completely different kind of story. To be all of a sudden [writing] about the Vietnam War is very special and different."[/row]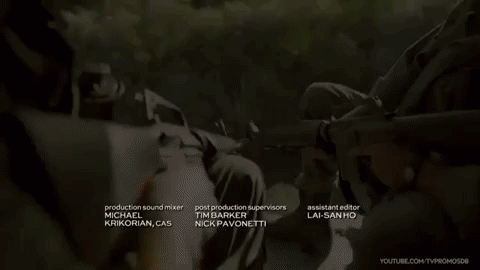 In addition to Will and Grace, Michael Angarano's previous small-screen credits include 24, The Knick, Mom, Drunk History, and I'm Dying Up Here. He also appeared in The Forbidden Kingdom, Sky High, and The Stanford Prison Experiment.
While we are all excited to learn more about Jack, Nicky and Kevin's Vietnam story, season 3 also promises to dive into Toby's backstory, the early days of Jack and Rebecca, and more about that mysterious "her" scene between old Randall and Tess. The season will also feature a Miguel centric episode. Are you looking forward to going back to learn about Jack's days in Vietnam? Let us know!
This Is Us returns for season 3 on NBC Tuesday, Sept. 25 at 9/8c!
Source: Variety
Having studied Media & Writing at James Madison University, I always knew that I wanted to do some type of creative writing, but being able to write about zombies, Starks, and superheroes on a daily basis for Fan Fest is my actual dream. While I probably shouldn't be as proud as I am to be so similar to Nick Miller, I do hope to one day write my own "Pepperwood Chronicles'.