'The Walking Dead' Cast Just Wrote Andrew Lincoln the Most Moving Goodbye Letters
Published on October 1st, 2018 | Updated on October 1st, 2018 | By FanFest
It's safe to say that Andrew Lincoln's looming departure from The Walking Dead is extremely hard to wrap our heads around. As the leader of both the band of characters we've grown to love over the past eight years, Lincoln has also been the Captain of the series itself, shaping the lives of the actors who have shared the camera with him over the years. While it's almost impossible to put into words just how important Andrew Lincoln is to The Walking Dead and to the fans, Entertainment Weekly challenged the people who know him best to give it a shot. In a series of goodbye letters written by his co-stars of the past and present, it's evident just how amazing of a human being Andrew Lincoln is and just how monumental his impact was on everyone who had the opportunity to work with him. Check out the touching tributes below and try not to get emotional!
Sarah Wayne Callies
Everything I try to write you sounds like it's from a junior high yearbook. We were there at the beginning together. I'll always remember the sunrises on the farm. Thanks for making me a better person. BFF LOL OMG TWD!!! And I know you hate being praised; best way to trigger one of your Irish Exits is to start telling you how great you are. You're a s—ty star, you know that? You hate attention, parties, being singled out for praise among the work of hundreds. The first time I saw your mug 10 feet high at Comic-Con I laughed out loud. I thought, he's going to swallow his tongue when he sees that. We signed up for a little show you called "a family drama set in hell." The press laughed at us when we promoted that first season, just the two of us in Europe, remember? You did teach me — and probably lots of us on the show – something, though: what it means to not be a star. To be the first one to set, the hardest worker, to never complain. To give your best work off-camera for someone else. It brings me back to the yearbook schmaltz: thanks for making me a better person. You're a s—ty star, brother. But one hell of an actor and an even better man.
Chandler Riggs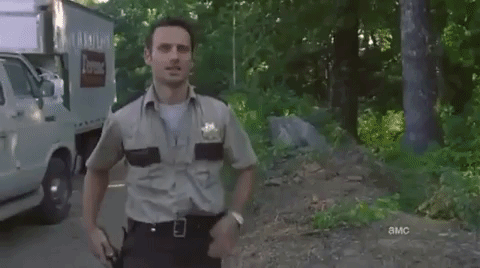 Having studied Media & Writing at James Madison University, I always knew that I wanted to do some type of creative writing, but being able to write about zombies, Starks, and superheroes on a daily basis for Fan Fest is my actual dream. While I probably shouldn't be as proud as I am to be so similar to Nick Miller, I do hope to one day write my own "Pepperwood Chronicles'.