The TV Pilot I Just Watched: 'Barry'
Published on April 26th, 2018 | Updated on April 26th, 2018 | By FanFest
The TV Pilot I Just Watched is a Fan Fest original column where I take my obsession with watching TV pilots, both old and new, and channel my thoughts into a quasi-review (with some spoilers) for your enjoyment! So, what did I watch this week…
Barry (HBO)
"Chapter One: Make Your Mark"
Air Date: March 25, 2018
I must admit that I was skeptical when I first clicked play on HBO's Barry. I've always been a fan of Bill Hader's work on SNL (I'm looking at you, Stefon!) and his role as the romantic lead in Amy Schumer's Trainwrecked certainly piqued my interest, but when considering Barry I wondered if Hader had that leading man potential to captain this dark comedy. Well as it turns out, yes he does and he's absolutely brilliant – like I see an Emmy in his future, brilliant.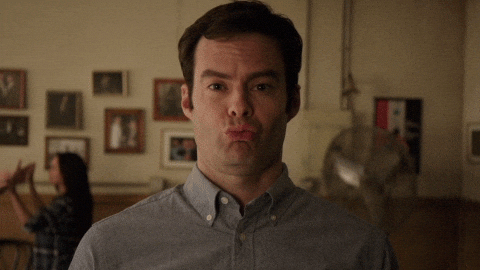 So, I went into the Barry pilot knowing the basic premise – a hit man follows his target into an acting class and becomes infatuated with the craft. It's actually an excellent and creative backbone to a series once you jump into it and see the smaller details that bring it all together. Here's a deeper dive into that – Barry is a lonely and depressed former marine who finds the purpose, friendship, and acceptance that he didn't even know he wanted, or needed, in the most unlikely of places full of potentially zany characters. On top that, he's a hitman, so throw in some ruthless murder and mobsters and you've got yourself a hit – literally.
Basically, Barry is just looking for a purpose. His Uncle (a.k.a his dad's best friend)/boss Fuches thinks that his purpose lies in using his combat skills to kill terrible people, but after one acting class, Barry believes that his purpose is in acting, which is a bit problematic for a murderer who can't have his face plastered all over on a local commercial. Barry's solution?
So what's going to be the drama? Clearly, there are a plethora of stories on the horizon, but in the episodes closing moments, Barry finally decides that he needs to kill his target, Ryan Madison, despite becoming friends with him. However, once he gets there he sees that Ryan was already killed in his car by the men who hired Barry in the first place So, when they turn their guns on Barry he unleashes those killer skills and takes them out easily – problem is – it's on a public LA street and there appeared to be a camera on Ryan's dashboard that caught the whole thing. So, expect Barry's decisions that night to follow him throughout the season.
The Yays:
The Tone. The show managed to weave violence, humor, and heart together pretty flawlessly in thirty minutes. Even though I was watching what was multiple genres, the episode was extremely cohesive, compelling and all around a solid episode of sharply written and acted television.
The Humor: There's a scene where a perfect line of dialogue was spoken to Bill Hader. While at the bar with his target, Ryan Madison, and some other people from class, Ryan informs Barry that his actual name Barry Berkman sounded too much like an accountant. His new suggestion? Barry Block. Why? Because when he looks at him he thinks of a block, and frankly, true…
I found myself genuinely laughing throughout the episode. The humor is smart and the delivery, mainly from Hader, is even better. Even the Czech mobsters who hired Barry have some great quips including a scene where they see Barry hugging the guy they hired him to murder.
Henry Winkler. Winkler is doing some fine work in Barry as Gene Cousineau, the hammy yet brutal acting class teacher. He taps into his students deepest insecurities and emotions to elevate their performances and while it is oh so wrong, he clearly thinks that it's oh, so right.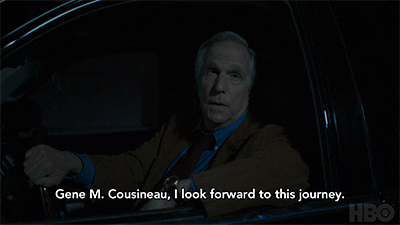 Residuals. The fact that the walls of the bar named Residuals are filled with pitiful residual checks of actors come and gone still makes me laugh. Not to mention, Barry seemed hilariously out of place in the social setting sipping on his Natty Light.
The Monologue. Hader gives a monologue towards the end of the episode, which unintentionally turns into his audition for the acting class, that is pure brilliance. It shows that Barry has the ability to actually accomplish this recently sprouted goal to become a serious actor, and also solidifies the fact that Hader has the chops to be an accomplished serious actor as well.
The Nays:
Fuches. I wasn't completely sold on Stephen Root's character as Barry's Uncle/ boss, Fuches. I see the potential in their story because he seems to want what's best for Barry, but I found myself fighting the temptation to peruse around on my phone whenever the two shared a scene.
Final Thoughts:
A pilot has to introduce a strong premise and good characters and Barry accomplished both. While they were easily able to build Barry up as a solid main character, the supporting roles did leave a lot to be desired. I'm not entirely sure where the arc of Winkler's character is going and which of the other acting class kids, aside from Sally, will be the ones we get to know, but there is certainly a lot potential there with them.
Should you watch it?
Yes. I think that any fan of dramedy would enjoy Barry. Plus, it's a new series of half-hour long episodes so you can quickly hop into season 1 and catch up. It's Bill Hader at his best and the pilot lays just enough groundwork for you to stick around. If you have HBO, definitely give this one a shot!
Barry is currently streaming on HBO.
Having studied Media & Writing at James Madison University, I always knew that I wanted to do some type of creative writing, but being able to write about zombies, Starks, and superheroes on a daily basis for Fan Fest is my actual dream. While I probably shouldn't be as proud as I am to be so similar to Nick Miller, I do hope to one day write my own "Pepperwood Chronicles'.