'Rampage' Moves up to New April Release Date
Published on March 6th, 2018 | Updated on March 6th, 2018 | By FanFest
It is truly the year of movie release dates getting bumped up! After Marvel announced that Avengers: Infinity Wars would be getting bumped up to April 27th, causing world-wide excitement, Warner Bros. delivered some exciting news of their own.
Dwayne Johnson's Rampage, based on the 1980 video game will also be getting an earlier release date. Originally set for a release date of April 20th, it will now be released a week earlier – April 13th, 2018. This schedule bump will give Rampage a full two weeks before the newest Marvel blockbuster arrives.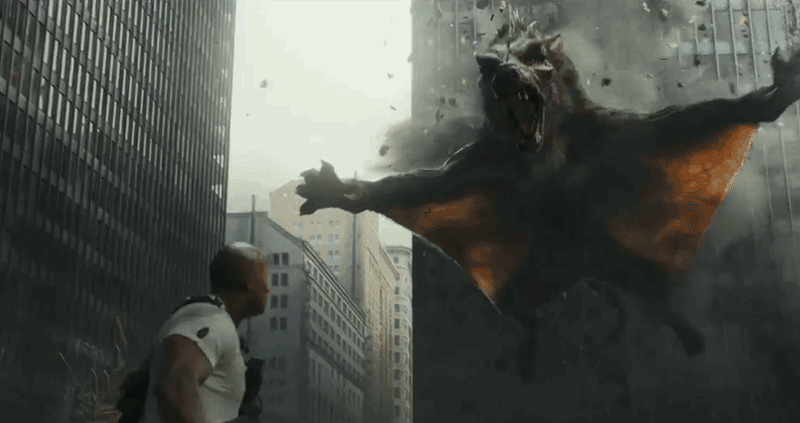 The story follows Davis Okoye (Dwayne Johnson) and his best friend George, an albino gorilla, as they fight monsters in a big city. The film is directed by Brad Peyton, who has previously worked with The Rock in the film San Andreas.
Well, I am certainly pleased to see that The Rock will be jumping in to save us from these gigantic monsters sooner than we thought!
Julia recently published her first novel, titled; Anomic. She is currently co-authoring a novel called 'Snow Falls'. She has a B.A in Communications with concentrations in Professional Writing and Public Relations. She is also in the United States Army Reserves as a Military Police Officer, and is currently in the process of going back to school for her Masters Degree in Business. When she isn't writing, she is co-owner of a film production studio called 'Valentine Productions LLC' and she frequently spends her weekends acting in films, or being a stuntwoman.