Millie Bobby Brown Shares 'Godzilla' Teaser Ahead of SDCC
Published on July 18th, 2018 | Updated on July 18th, 2018 | By FanFest
With San Diego Comic-Con on the horizon, many were expecting Warner Bros. to drop an official trailer for their upcoming Godzilla: King of the Monsters, but today Millie Bobby Brown, who plays Madison Russell in the film, released a teaser trailer for eager fans. Whether or not a trailer is still to follow at Warner Bros. SDCC panel remains unclear, but Brown's first look is sure to excite the masses!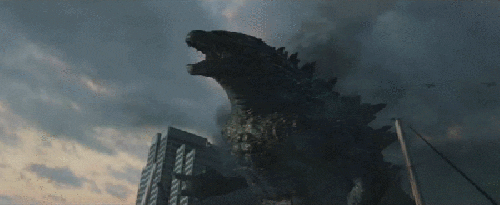 The clip shows Brown's character trying to communicate with an organization called Monarch that was introduced in 2014's first installment Godzilla and then mentioned again in last year's Kong: Skull Island. Why she's trying to reach them is still unknown, but she is definitely not met with a pleasant response on the other end of the line. Take a look for yourself below!
https://youtu.be/SZN6X11yWpo
The film is the next chapter in Warner Bros. and Legendary Pictures' "MonsterVerse" which already has more films in the pipeline including Godzilla Vs. Kong, which Walking Dead star Danai Gurira is expected to star in. Here is the official synopsis for the film:
[row]The new story follows the heroic efforts of the crypto-zoological agency Monarch as its members face off against a battery of god-sized monsters, including the mighty Godzilla, who collides with Mothra, Rodan, and his ultimate nemesis, the three-headed King Ghidorah. When these ancient super-species—thought to be mere myths—rise again, they all vie for supremacy, leaving humanity's very existence hanging in the balance.[/row]
While speaking with EW earlier this year, Godzilla: King of the Monsters director Michael Dougherty explained that his follow up movie is all about people reacting to the infamous monster from 2014's film.
[row]"The world is reacting to Godzilla in the same way we would react to any other terrifying incident, in that we are overreacting, but there's paranoia and endless speculation about whether he is the only one out there or whether we're threatened by others like his kind."[/row]
Godzilla: King of the Monsters, which hits theaters May 31, 2019, also stars Kyle Chandler, Vera Farmiga, Ken Watanabe, Sally Hawkins, Bradley Whitford, Thomas Middleditch, Charles Dance, O'Shea Jackson Jr., Aisha Hinds, and Zhang Ziyi.
The Warner Bros. Panel will be taking place on Saturday morning at 10:30 am PST and is expected to feature exclusive footage and content for Aquaman, Shazam!, Wonder Woman 1984, Fantastic Beasts, and Mowgli.
Having studied Media & Writing at James Madison University, I always knew that I wanted to do some type of creative writing, but being able to write about zombies, Starks, and superheroes on a daily basis for Fan Fest is my actual dream. While I probably shouldn't be as proud as I am to be so similar to Nick Miller, I do hope to one day write my own "Pepperwood Chronicles'.