'Mayans MC' & '13 Reasons Why' Actors Cast in 'Party of Five' Reboot
Published on October 22nd, 2018 | Updated on October 22nd, 2018 | By FanFest
Freeform's Party of Five reboot is beginning to come together. The network has found the four actors who will be playing the Buendía siblings in the reimagining of the iconic '90s series, according to Variety. While the premise will look familiar, the traumatic catalyst that forces five siblings to start fending for themselves will be different. The new iteration will find the Buendías children's parents being deported as opposed to passing away, putting a timely twist on the beloved family drama. Let's meet the fam, shall we?
Brandon Larracuente as Emilio Buendía
"An aspiring musician and the oldest son of Gloria and Javier Buendía. Emilio is the reason his parents crossed the Mexican border into the United States nearly twenty-five years ago in hopes of a better life. Although the oldest, he's the least responsible of the siblings and had been enjoying living away from home and the freedom that came with it until his parents' status was threatened."
Larracuente is probably best known for his stint on Netflix's 13 Reasons Why where he played the fan-favorite character, Jeff Atkins. He also appeared in Netflix's 2017 film Bright and recurred on seasons 1-3 of Bloodline.
Emily Tosta as Lucia Buendía
"A straight-A student with lofty college ambitions until her parents run into trouble with immigration. Their circumstances force her to reevaluate her disposition to play by the rules. She quickly becomes resistant to authority, politically radicalized and rebellious to her presumed duties as the oldest sister."
Tosta is currently appearing on FX's Mayans MC as Coco's daughter Leticia Cruz. She recently guest-starred in an episode of The Resident on Fox.
Niko Guardado as Beto Buendía
"The second oldest brother of the family who steps up in the midst of turmoil. While struggling with sports, girls, and school, he soon discovers that being the head of his family comes easily to him and gives him the self-respect and sense of purpose he has never had before."
Guardado is probably best known for his recurring role as Ruben Amaro Jr. on The Goldbergs, but he has also appeared in an episode of The Fosters and Lost in the West.
Elle Paris Legaspi as Valentina Buendía
"The precocious and resourceful youngest sister. Forced to face adolescence without her mother, she's desperately afraid of what the future holds, and her vulnerability will require her older siblings to step up and offer the structure and support that they may not be wholly equipped to provide."
Party of Five marks Legaspi's first starring role, but previous guest star credits include Animal Kingdom. Vida, and On My Block.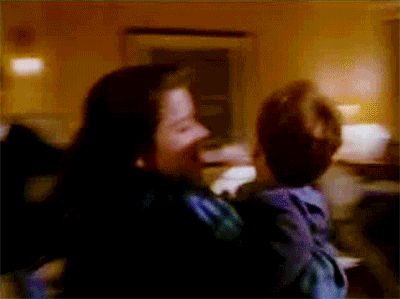 Party of Five's original creators Christopher Keyser and Amy Lippman will be returning for the revied series in addition to Castle's Michal Zebede. Rodgrio Garcia will direct.
[row]"Twenty-five years ago, we imagined a story about five kids navigating the world after the untimely death of their parents. Today, stories of families being separated, children having to raise themselves in the wake of their parents' deportations, don't require any imagination; they are everywhere. This new iteration of Party of Five isn't a retread of the original; it's a whole new look at kids trying to parent each other in the wake of circumstances beyond their control, yet learning a similar lesson: that families persist no matter how great the obstacles," Lippman and Keyser said in a statement. [/row]
The original Party of Five was the starting point for a lot of popular Hollywood actors today including Lost's Matthew Fox, Scott Wolf, Neve Campbell, and Lacey Chabert. The series followed the Salinger siblings after their parents were killed in a drunk driving accident, leaving them to fend for themselves and figure out life together. It ran for ran for six seasons from 1994 to 2000 and won the Golden Globe for Best Television Series Drama in 1996. The series is currently streaming on Netflix!
What do you think of the cast? Are you excited about the reboot? Let us know!
Having studied Media & Writing at James Madison University, I always knew that I wanted to do some type of creative writing, but being able to write about zombies, Starks, and superheroes on a daily basis for Fan Fest is my actual dream. While I probably shouldn't be as proud as I am to be so similar to Nick Miller, I do hope to one day write my own "Pepperwood Chronicles'.