Lauren Graham's Congratulations to Alexis Bledel Will Give You All the 'Gilmore' Feels
Published on September 12th, 2017 | Updated on September 12th, 2017 | By FanFest
Be still our Gilmore hearts! As we reported yesterday, Alexis Bledel won her first Emmy Award for her guest starring role on The Handmaid's Tale. It was a career-defining performance and a well-deserved Emmy for Bledel as her character of Ofglen was unlike anything her fans had ever seen her do before and she really blew everyone's expectations out of the water.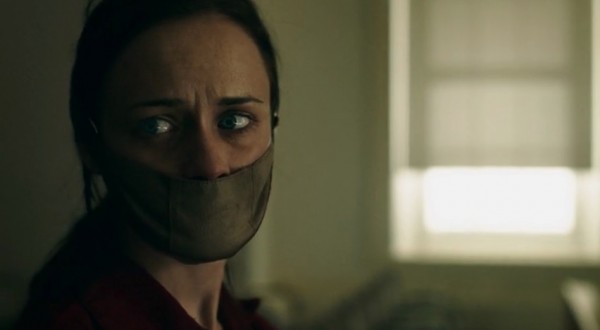 Fans and Hollywood alike were all super excited for Alexis, but of course, none matter more than her TV mom, Lorelai Gilmore aka Lauren Graham! The two shared the screen as the best mother-daughter duo ever for seven years on The CW and then picked up right where they left off years later for the 2016 Netflix revival, Gilmore Girls: A Year in the Life.
While Graham was somewhat snubbed at the Emmy's for her brilliant performance in AYITL, she wasted no time congratulating Bledel on her exciting win. She tweeted: ""THIS IS SO AWESOME. Congratulations and love! xL."
THIS IS SO AWESOME.
Congratulations and love!
xL https://t.co/gIra0Z09sB

— Lauren Graham (@thelaurengraham) September 11, 2017
Bledel beat out Shannon Purser (Barb) from Stranger Things, Cicely Tyson from How to Get Away with Murder, Laverne Cox from Orange Is the New Black, Alison Wright from The American's and her Handmaid's co-star Ann Dowd who was nominated for her role in The Leftovers.
On the horizon for Graham is Linda from HR, which follows Graham as Linda who makes one bad decision that throws her monotonous, unfulfilled HR life into an exciting but dangerous tailspin of balancing work life, home life and a secret that could unravel everything.
Many fans are also wondering if there will ever be any more Gilmore Girls after that jaw-dropping cliffhanger? "I always said, while we were doing it, that I couldn't see more episodes in that form. Five years from now do you have A Very Gilmore Christmas? Maybe, but there's no reason anymore except enjoyment. And, actually, I think there's far more risk to continue — you run the risk of disappointing people," Graham told People back in June.

I, for one, don't think there needs to be another 4-part mini series, but I would absolutely sit down to watch A Very Gilmore Christmas. Please let this happen!!
Related Articles:
Gerald McRaney and Alexis Bledel Just Won Their First and Well-Deserved Emmy Awards
You Can Thank 'Gilmore Girls' For This Perfect Mini 'Parenthood' Reunion
6 TV Small Towns You Probably Wanted To Live In
7 TV Friendships That Gave You BFF Goals
Having studied Media & Writing at James Madison University, I always knew that I wanted to do some type of creative writing, but being able to write about zombies, Starks, and superheroes on a daily basis for Fan Fest is my actual dream. While I probably shouldn't be as proud as I am to be so similar to Nick Miller, I do hope to one day write my own "Pepperwood Chronicles'.