We Are Living For Joe Jonas's 'Camp Rock' Tweet
Published on June 25th, 2018 | Updated on June 25th, 2018 | By FanFest
Old school Disney Channel fans will surely remember the iconic TV musical that was Camp Rock.
It starred Demi Lovato as Mitchie, a young songwriter who attends a summer camp that just so happens to be where Shane Gray (Joe Jonas) of the popular boy band Connect 3 (aka the Jonas Brothers) was also going to be spending his summer. He was clearly very happy about it.
It also featured a lot of straightened hair, and no I'm not talking about Demi Lovato.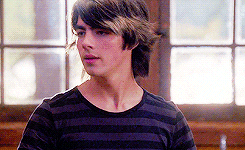 Well, the movie just recently celebrated its 10 year anniversary, which makes me feel extremely old and nostalgic for the glory days of Disney Channel.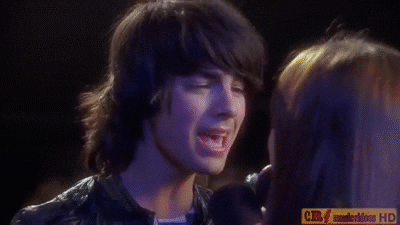 To make things even better Joe Jonas actually tweeted about Camp Rock to commemorate the anniversary!
10 years of Camp Rock and I'm still bitter we lost.

— J O E J O N A S (@joejonas) June 20, 2018
Of course, many Camp Rock fans were probably scratching their heads about what exactly Joe is still bitter about because they didn't go on to lose anything until Camp Rock 2 when their rival camp Camp Star beat them at Camp Wars.
It didn't take very long for Joe to be called out but he had an even more iconic response to concerned fans.
I know Dani. But Shane Grey never forgets where he came from #stillbitter #theogmrgreywillseeyounow https://t.co/H6RO7HyXad

— J O E J O N A S (@joejonas) June 20, 2018
Please draw your attention to the use of hashtag: #TheOGMrGreyWillSeeYouNow. Of course, Shane Gray is also actually spelled with an 'a' but we will let it slide because it's not every day a Disney Channel graduate is sending some love to projects where they had to do this:
So, happy 10 years to Camp Rock and thank you to Joe Jonas for bringing Shane Gray and all his glory to life!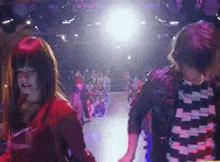 All gifs courtesy of Disney Channel.
Having studied Media & Writing at James Madison University, I always knew that I wanted to do some type of creative writing, but being able to write about zombies, Starks, and superheroes on a daily basis for Fan Fest is my actual dream. While I probably shouldn't be as proud as I am to be so similar to Nick Miller, I do hope to one day write my own "Pepperwood Chronicles'.