'Camp Rock' Turned 10 So We Ranked The Top 5 Jams
Published on June 25th, 2018 | Updated on June 25th, 2018 | By FanFest
Disney Channel has released some pretty fantastic movie musicals over the years. Of course, there's the reigning champion High School Musical, as well as the Teen Beach movies, and the Descendants – all of which will totally change your life. Although, that being said there's one DCOMusical that deserves our attention today, Camp Rock.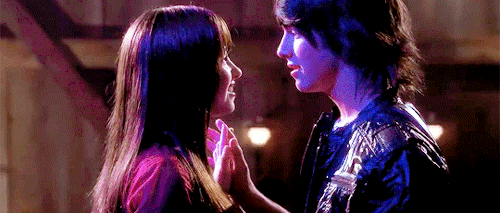 Starring the Jonas Brothers and then-newcomer Demi Lovato, Camp Rock followed the gang at a musical summer camp where they're challenged to discover their voices and truly learn to be themselves. So, with the movie having turned 10 last week, we thought it would be the perfect time to rank our top 5 favorite songs from the film. Check them out below!
5. "Here I Am"
I think we all needed a song like "Here I Am" when we were younger. It was truly a moment to see Peggy finally come into her own and find the voice she was too shy to share. While it certainly wasn't expected that a sweeping ballad would be the song to win The Final Jam, we can definitely get behind the message.
4. "Gotta Find You"
It's hard to not appreciate Shane Gray's blind love that inspired him to write "Gotta Find You" after simply hearing a girl sing, but the song is technically unfinished and is therefore unable to be ranked higher on the list. In order for Shane to complete the song, he needs to find this "mystery girl" who in classic Cinderella Story fashion is literally sitting right in front of him.
3. "We Rock"
We love a good musical finale and "We Rock" is no different. When everyone comes together at the actual end of Final Jam (not Mitchie and Shane's faux end of Final Jam performance) the film truly reached ultimate bop mode. There's ample wiggling, cheesy choreographed dance moves, and the primetime lesson that we all must, in fact, rock on.
2. "Play My Music"
Nothing makes me happier than the fact that the Jonas Brothers were roped into the Disney Channel world. Basically, every project they did included a performance, which meant that there were like free private concerts on our televisions all the time. So, when they performed a new song called "Play My Music" as Connect 3, I was truly shook, and God bless a young and superbly talented Nick Jonas whose solo is basically the Disney equivalent of "hold my beer."
1. "This Is Me"
There are two spectacular moments in Disney Channel movies where the guy is completely stunned to hear the voice of the girl. One was in High School Musical 2 when Gabriella started singing at the employee talent show and Troy could not figure out where she was to save his life.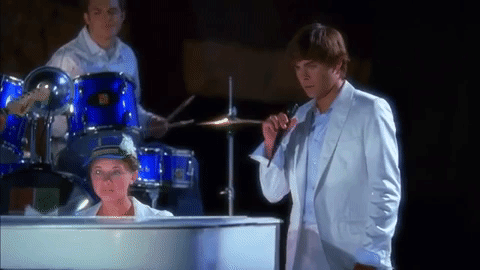 Then there's the moment Shane Gray realizes that his mystery girl is singing the song he heard earlier in the film, followed by the second realization that the girl was Mitchie all along!
To make things even more iconic, his song "Gotta Find You" is the actual perfect compliment for Mitchie's unveiling song "This Is Me". The two sing both of their songs together and I was fully on board the ship, which by the looks of her pirate inspired get-up, Mitchie was apparently already dressed for. Of course, I'd be remiss to not mention that Demi Lovato completely slays the song.
What's your favorite Camp Rock song? Let us know in the comments!
Having studied Media & Writing at James Madison University, I always knew that I wanted to do some type of creative writing, but being able to write about zombies, Starks, and superheroes on a daily basis for Fan Fest is my actual dream. While I probably shouldn't be as proud as I am to be so similar to Nick Miller, I do hope to one day write my own "Pepperwood Chronicles'.