Jennifer Aniston Stopped By 'Ellen' So Of Course, a 'Friends' Reunion Came Up
Published on February 2nd, 2018 | Updated on February 3rd, 2018 | By FanFest
In the television age of revivals and reboots, one show is always on the top of everyone's minds – Friends. So, when Jennifer Aniston stopped by The Ellen Show for Ellen's 60th Birthday celebration, of course, the talk show host was going to bring up the million dollar question.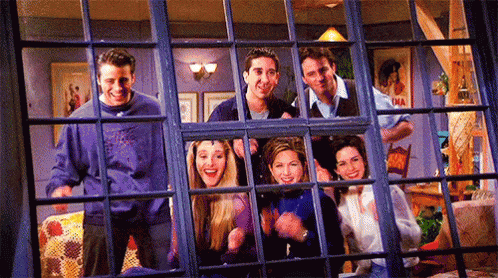 While the two were finishing up their conversation about Aniston's upcoming return to the small screen with Reese Witherspoon (who played her TV sister on Friends), the audience started clapping, which Aniston pointed sounded like the clap from the Friends theme song.
"That's the clap from the Friends theme song," Aniston said, before realizing that she had just made an unprompted Friends reference, so she followed it up with "You'll edit this, right?"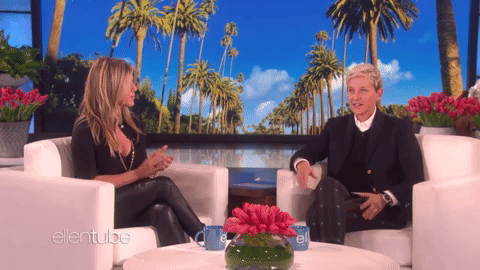 Ellen took the opportunity to ask about whether or not there was a possibility for the six stars to give it another go.
Ellen: "Y'all should do a Friends reunion. I know people keep asking that. Is it even in the realm of possibility?"

Aniston: "Anything is a possibility, Ellen. "Anything! Right? I mean, George Clooney got married! That's like anything can happen. I think it's wonderful.
You can watch the whole exchange below:
Earlier this month a fake Friends movie trailer featuring clips from Matthew Perry, Matt Leblanc, Lisa Kudrow, Courtney Cox, and Aniston's other projects went viral, hitting everyone right in the feels.
Kudrow even commented on it during an appearance on Conan:
"Courtney actually is the one who said, 'Did you see the trailer? Oh, my God. What do we do?' Well, like, nothing That's a clip. She wasn't fooled. She was just like, 'How did that go viral?'"
While we are all totally here for Aniston's optimistic answer, it's safe to say that a reunion is probably not on the books for a long long time, but at least all 10 seasons are currently streaming on Netflix!
Related:
Jennifer Aniston and Reese Witherspoon to Headline New Apple TV Series
Every 'Friends' Thanksgiving Episode Listed in Order
Throwback Thursday: Favorite 'Friends' Thanksgiving Moments
Having studied Media & Writing at James Madison University, I always knew that I wanted to do some type of creative writing, but being able to write about zombies, Starks, and superheroes on a daily basis for Fan Fest is my actual dream. While I probably shouldn't be as proud as I am to be so similar to Nick Miller, I do hope to one day write my own "Pepperwood Chronicles'.