Chris Hardwick Will Be Back to Host NBC's 'The Wall' Next Season
Published on August 1st, 2018 | Updated on August 1st, 2018 | By FanFest
Shortly after Chris Hardwick was cleared of his sexual and emotional abuse claims by AMC and reinstated as host of Talking Dead, NBC has also greenlit the host to return to the network for two shows. Hardwick will return as host of NBC's game show The Wall and will also appear on America's Got Talent as a guest judge on the August 7th episode, according to EW. In June, following AMC, NBC also announced they would "assess" Hardwick's position at the network.
NBC's The Wall finds two-person teams competing for a cash prize by answering questions. If a question is answered correctly a green ball will fall down a giant "plinko" inspired wall to an assortment of values, which adds to the players overall total. If a question is answered incorrectly, a red ball will be sent down the wall and the amount will be deducted from the player's winnings. NBC renewed the series for a 20-episode third season back in March and Hardwick will begin filming this fall. Hardwick's America's Got Talent guest-appearance was filmed prior to the investigation.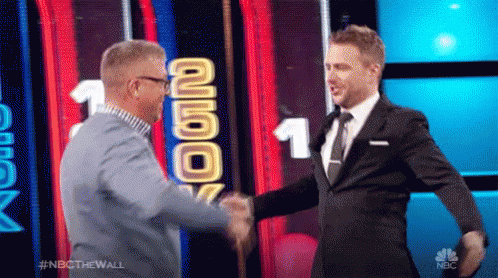 After the allegations were made against Hardwick back in June, AMC pulled him from all of his network duties including hosting Talking Dead, Talking With Chris Hardwick, as well as his scheduled San Deigo Comic-Con panels. Yvette Nicole Brown filled in for Hardwick at SDCC and will still host The Walking Dead season 9 preview special on August 5th, but Hardwick will return to AMC beginning August 12th after the midseason premiere of Fear the Walking Dead.
[row]"Following a comprehensive assessment by AMC, working with Ivy Kagan Bierman of the firm Loeb & Loeb, who has considerable experience in this area, Chris Hardwick will return to AMC as the host of Talking Dead and Talking with Chris Hardwick. We take these matters very seriously and given the information available to us after a very careful review, including interviews with numerous individuals, we believe returning Chris to work is the appropriate step," AMC said in an official statement.[/row]
Hardwick's episode of America's Got Talent will air on NBC on August 7th and Fear the Walking Dead returns on Sunday, August 12th with Hardwick returning to host Talking Dead immediately after.
Having studied Media & Writing at James Madison University, I always knew that I wanted to do some type of creative writing, but being able to write about zombies, Starks, and superheroes on a daily basis for Fan Fest is my actual dream. While I probably shouldn't be as proud as I am to be so similar to Nick Miller, I do hope to one day write my own "Pepperwood Chronicles'.