'This Is Us' Returns For Season 3 Tonight on NBC!
Published on September 25th, 2018 | Updated on September 25th, 2018 | By FanFest
It's time to bring out the tissues because the Pearson's are officially back! That's right, season three of This Is Us premieres tonight on NBC… While it has definitely felt like a long wait these past few months, it will surely be worth it as the cast and creators have promised to bring viewers much deeper into the heart of the Pearson Family. Throughout the third season, fans can expect to check in on our present-day Big Three, as well as looking even further into the past and eventually into the future.
Now that the details surrounding the fate of Jack Pearson have finally been revealed, it's time to learn more about who he was as a man and father, not just how he died. That starts with venturing into his days fighting in Vietnam.
[row]"In many ways, Jack might be the character we still have the most to learn about, because he's kept so many secrets in this period before we've really known him," Series creator Dan Fogelman told EW earlier this year.[/row]
Kevin will be the Pearson most intertwined with this story as he heads on the heartbreaking journey to Vietnam to learn more about his father's past.
"There's something very freeing about being past the mystery of Jack's death and moving into this new chapter and being able to tell a completely different kind of story. To be all of a sudden [writing] about the Vietnam War is very special and different," co-showrunner Elizabeth Berger said as well.
Of course, Jack and Rebecca fans will not be disappointed as the season premiere will dive into their first date and the beginning of their relationship.
[row]"Our first episode back is our past storyline, which is basically the first date, the first night following their meeting that Jack and Rebecca ever have together. We're really into early, early Jack and Rebecca incarnations, origin story, and then we're doing stuff with Vietnam," Fogelman told Variety.[/row]
Never one to disappoint with guest stars, season three has quite the lineup of newcomers! Michael Angarano will be joining the cast to play Jack's brother Nicky in the Vietnam flashback scenes, Daredevil's Rob Morgan will playing a city councilman named Solomon Brown who oversees the district where Randall's late birth father William lived. Lastly, Malcolm in the Middle's Jane Kaczmarek will be guest-starring as liberal university professor. In addition to those three guest stars, both Lyric Ross (Deja) and Melanie Liburd (Zoe) have been promoted to series regulars.
Newlyweds Kate and Toby will also be facing their own demons. Fresh off the gut-wrenching season that found the pair suffering a miscarriage, the season 2 finale featured a flash forward hinting that Toby's depression would soon return. The season will dive into Toby's story with an episode detailing his backstory before he met Kate.
Lastly, the season will be laying the groundwork for that game-changing flashforward featured last season that found old Randall and old Tess talking about going to visit "her" which sent fans into a tailspin. Also, there will be more William!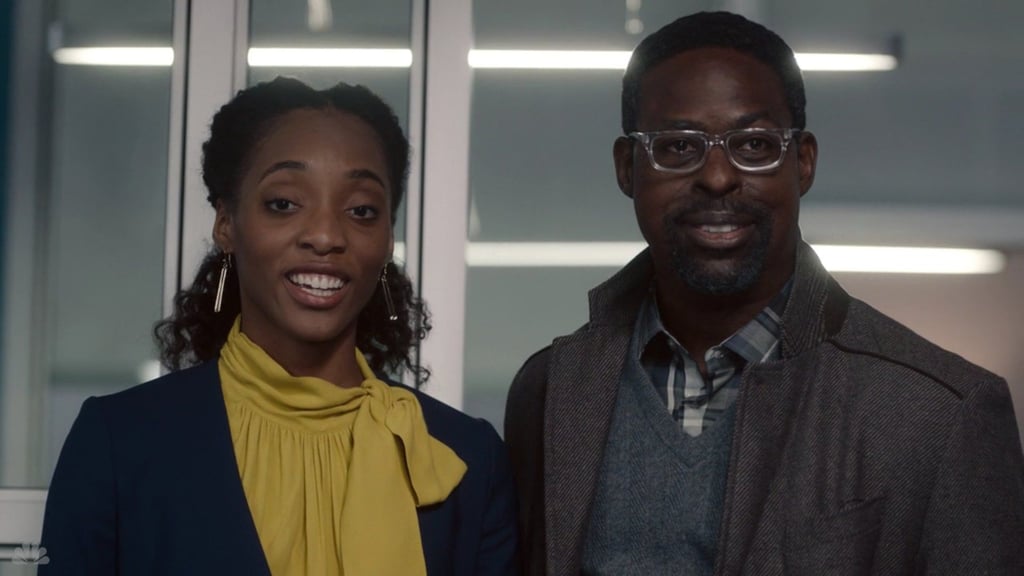 What are you most excited about for season three? Let us know! And remember…
This Is Us season three premieres TONIGHT on NBC at 9:00 pm EST!
Having studied Media & Writing at James Madison University, I always knew that I wanted to do some type of creative writing, but being able to write about zombies, Starks, and superheroes on a daily basis for Fan Fest is my actual dream. While I probably shouldn't be as proud as I am to be so similar to Nick Miller, I do hope to one day write my own "Pepperwood Chronicles'.