Stop What You're Doing and Pre-Order This Adorable Rocket Raccoon Pop!
Published on August 10th, 2018 | Updated on August 10th, 2018 | By FanFest
Okay, I think that we can all agree that Shiva's Funko Pop! from The Walking Dead was probably the most delightful animal Pop! we've seen this year, but Rocket Raccoon from Guardians of the Galaxy has finally arrived and he's giving her some stiff competition. He's the most dangerous and smartass raccoon in the galaxy and now you can have all of this sarcasm and edge right in your home. Check him out below!
While he's not going on sale until November, you can pre-order Rocket now at Entertainment Earth. As a genetically modified raccoon, Rocket has helped Peter Quill and the rest of the Guardians during the first two installments of Gaurdians of the Galaxy by bringing his heavy artillery and tactical skills with him on every mission. He recently teamed up with Thor during Infinity War as well and despite Thor consistently referring to him as a rabbit, the two made quite a team.
Here's the official description for Rocket's Pop! figure:
[row]Captain of the starship Rack 'n' Ruin, Rocket is the Guardian of the planet Halfworld in the Keystone Quadrant, and the member of the team chosen to accompany Star-Lord on his mission to stop the Phalanx infiltration of the Kree homeworld! Based on his appearance in the Guardians of the Galaxy series by Dan Abnett and Andy Lanning, this Guardians of the Galaxy Comic Rocket Raccoon Classic Pop! Vinyl Figure – Previews Exclusive features Rocket Raccoon with his signature blaster. Standing 3 3/4-inches tall, the classic Guardian sports Funko's fan-favorite stylized design.[/row]
You can pre-order him here.
In addition to Rocket, Funko Pop! also announced a cool looking Pop PEZ line, which will kick things off with Marvel superheroes and villains. On the PEZ roster at the moment are Deadpool, Magneto, Cable, Thor, Hulk, Loki, Star-Lord, Yondu, and the man, the myth, the legend – Stan Lee.
There isn't a specific launch date for the PEZ line yet, but they could drop as early as this month and will be available to purchase exclusively at Hot Topic and BoxLunch.
So, what are you waiting for? Go get yourself a Rocket Pop!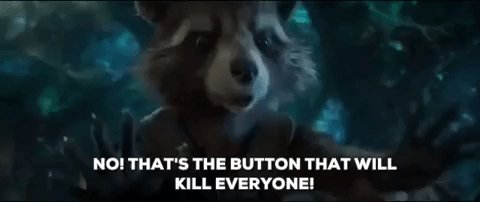 Having studied Media & Writing at James Madison University, I always knew that I wanted to do some type of creative writing, but being able to write about zombies, Starks, and superheroes on a daily basis for Fan Fest is my actual dream. While I probably shouldn't be as proud as I am to be so similar to Nick Miller, I do hope to one day write my own "Pepperwood Chronicles'.