AMC/Gene Page
Shiva may not be around on The Walking Dead anymore, but now she can live forever in the comfort of your own home thanks to the new exclusive Funko Pop! figure featuring the majestic feline. Just look at how ferociously adorable she is!
The Pop! went on sale on twdsupplydrop.com earlier tonight but was overrun by walkers and sold out almost immediately, giving fans and collectors those familiar feelings the fandom felt way back in episode 8×04.
Shiva Funko pop is sold out… pic.twitter.com/4b03clEm9C

— Chloe (@GlowySweetFab) July 19, 2018
King Ezekiel himself, Khary Payton shared the exclusive Pop! on his Instagram page, spreading the love with a precious message that read "There's my baby girl."
https://www.instagram.com/p/BlZb_dujFV0/?utm_source=ig_share_sheet&igshid=1bm20xpmjba6i
While the Pop! may be currently sold out online, it looks like those lucky attendees at San Diego Comic-Con heading to The Walking Dead Experience may just be in luck as there are more rumored to be available there. We will, of course, keep you updated on any news about when this glorious Shiva Pop! will be  available online to the general public again, but in the meantime here are some gifs of Shiva to brighten your day!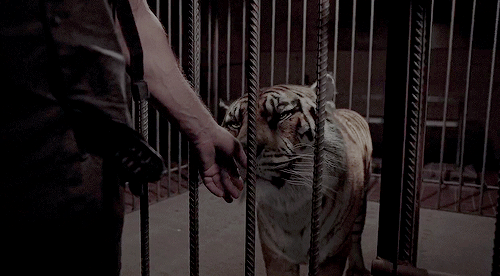 Be sure to check back to Fan Fest this week for all the scoop and exclusives coming out of San Diego Comic-Con!
Tags :
San Diego Comic Con
SDCC
SDCC 2018
shiva
the walking dead
TWD