Stephen King's 'The Dark Tower' to become an Amazon TV Series!
Published on February 27th, 2018 | Updated on February 27th, 2018 | By FanFest
While many critics and King fans claimed the big screen version of The Dark Tower did not meet their expectations, the TV Series will still move forward. Per Deadline, Amazon has picked up the rights to the series, in addition to their huge purchase of an official Lord of the Rings TV Series.
Turning The Dark Tower into a TV series would certainly make a lot of sense. The series itself consists of eight different books, which is far too much information and detail to put in a two hour movie. The books contain much rich and complex details, much of which dives deep into mythology.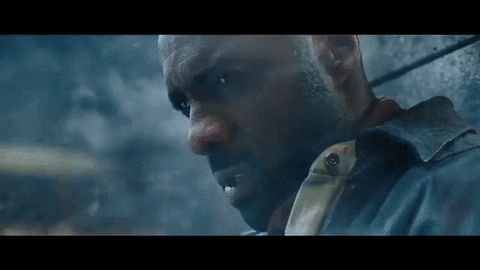 Currently, there are no further details on the Amazon series but it has been reported that former The Walking Dead showrunner Glen Mazzara was hired as the front showrunner. Prior to The Dark Tower hitting the big screens, director Nikolaj Arcel revealed that he wrote part of the pilot episode, which could also serve as a prequel:
"It's being written. I was part of writing the pilot, like the first season ideas and the pilot and the second episode. It's gonna be awesome. What was exciting about that, whereas with the film, we were really trying to create an introduction and make a standalone film that could sort of live in itself, but what was also exciting, working on the TV show at the same time, is that is totally canon. We're going back in the past. It's very, very closely adhering to the 'Wizard and Glass' novel and parts of 'The Gunslinger' novel. That was exciting to be even more like, 'Okay, now we're going to be able to even lift lines directly, or like [write] characters exactly as they are.' Which, as a fan, was exciting in a different way."
The Dark Tower creator himself Stephen King also commented on the potential series in the past, stating that it would essentially serve as a "complete reboot":
"The TV series they're developing now…we'll see what happens with that. It would be like a complete reboot, so we'll just have to see."
Another question that King fans have been asking is whether or not Idris Elba, who played the gunslinger in the movie adaptation, would be involved in the film.
After the movie, Elba expressed that should a sequel be released for the movie he would absolutely love to be involved rather than be a part of a TV Series:
"I think any TV series that is an offshoot from the film can have more time to explore some themes. I'd personally prefer to do another Dark Tower film, exploring some more of the gunslinger – as a film…I don't know much about where they are with the TV show – but I think there's definitely talks to try and do another one."
What do you think? Would you tune in to watch The Dark Tower TV Series?
Related Articles:
Idris Elba and Matthew McConaughey talk what drew them to 'The Dark Tower' Film
Review: 'The Dark Tower' Has a Polarizing Premiere Among Critics & Fans
Stephen King's 'Doctor Sleep' Getting Ready To Shine On!
Amazon Renews 'Bosch' for Fifth Season
Source: SlashFilm
Julia recently published her first novel, titled; Anomic. She is currently co-authoring a novel called 'Snow Falls'. She has a B.A in Communications with concentrations in Professional Writing and Public Relations. She is also in the United States Army Reserves as a Military Police Officer, and is currently in the process of going back to school for her Masters Degree in Business. When she isn't writing, she is co-owner of a film production studio called 'Valentine Productions LLC' and she frequently spends her weekends acting in films, or being a stuntwoman.