'Star Wars: The Last Jedi' Blu-ray Bonus Features Include 14 Deleted Scenes
Published on February 20th, 2018 | Updated on February 20th, 2018 | By FanFest
Star Wars: The Last Jedi will be released on digital and home video in just a few weeks and fans will be ecstatic to learn the release will be jam-packed with bonus features! Disney and Lucasfilm released all the details on Tuesday and it's time to get excited.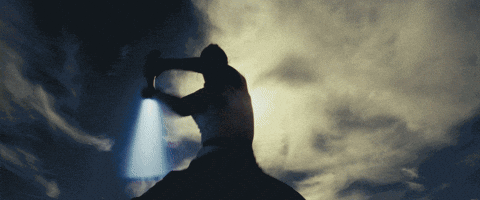 Special features will include a whopping 14 scenes deleted from the theatrical film release, commentary from director Rian Johnson, a feature-length documentary showing how the film was made and more. Below is the full list of special features, via Lucasfilm:
The Director and the Jedi – Go deep behind the scenes with writer-director Rian Johnson on an intimate and personal journey through the production of the movie—and experience what it's like to helm a global franchise and cultural phenomenon.
Balance of the Force – Explore the mythology of the Force and why Rian Johnson chose to interpret its role in such a unique way.
Scene Breakdowns

Lighting the Spark: Creating the Space Battle – Get a close-up look at the epic space battle, from the sounds that help propel the action, through the practical and visual effects, to the characters who bring it all to life.
Snoke and Mirrors – Motion capture and Star Wars collide as the filmmakers take us through the detailed process of creating the movie's malevolent master villain.
Showdown on Crait – Break down everything that went into creating the stunning world seen in the movie's final confrontation, including the interplay between real-world locations and visual effects, reimagining the walkers, designing the crystal foxes, and much more.

Andy Serkis Live! (One Night Only) – Writer-director Rian Johnson presents two exclusive sequences from the movie featuring Andy Serkis' riveting, raw on-set performance before his digital makeover into Snoke.
Deleted Scenes – With an introduction and optional commentary by writer-director Rian Johnson.
Audio Commentary – View the movie with in-depth feature audio commentary by writer-director Rian Johnson.
Star Wars: The Last Jedi be available in digital format on March 13th and on Blu-ray March 27. Are you excited about Star Wars: The Last Jedi being released on digital and home video? Will you be planning a binge night devoted only to the bonus features?
Related Articles:
'Star Wars: The Last Jedi' had More Creatures Than any 'Star Wars' Movie
Ewan McGregor Responds to Obi-Wan Kenobi Film Rumors
John Williams to Write the Main Theme for 'Solo: A Star Wars Story'
'Star Wars: The Last Jedi': 6 Brand New Behind the Scenes Photos
Carrie Fisher's Dog Gary Recognized her in 'Star Wars: The Last Jedi'
A karaoke obsessed, craft beer enthusiast and lover of all things pop culture, Denise enjoys all facets of entertainment from Broadway to box office blockbusters. In her spare time, she enjoys photography, concerts (lots and lots of concerts), volunteering, reading and playing with her rescue kitten, Samantha (who rescued who, right?).