SDCC 2018: The 'Breaking Bad' 10-Year Anniversary Panel Was Absolutely Perfect
Published on July 19th, 2018 | Updated on July 19th, 2018 | By FanFest
When I found out that Breaking Bad was reuniting for a special panel at San Diego Comic-Con for its tenth anniversary I just about threw a pizza on the roof in a fit of excitement.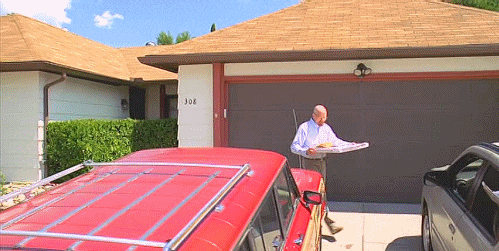 Series stars Bryan Cranston, Aaron Paul, Dean Norris, Anna Gunn, Bob Odenkirk, Giancarlo Esposito, Betsy Brandt, Jonathan Banks and RJ Mitte were all in attendance along with the show's legendary creator Vince Gilligan to head back in time to the good ol' days of meth cooking in an ancient RV and they did not tread lightly!
The panel kicked off with a montage of some of the shows most signature scenes! What scene sticks out the most for you? For us…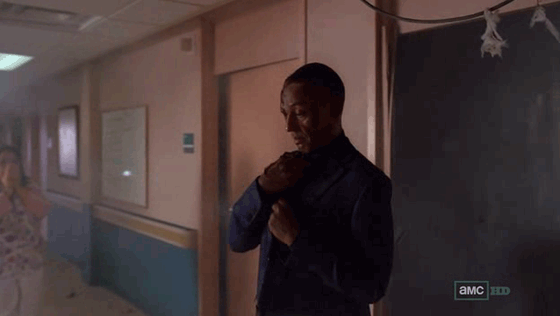 Hosted by comedian Bill Burr, he equated introducing the Breaking Bad cast to that of The Beatles, which in the world of television definitely holds true. It's also worth noting that Aaron Paul brought out his new daughter in Breaking Bad cosplay…the iconic yellow hazmat suit.
"This is like introducing the Beatles," moderator @billburr says when bringing out the cast and producers of #BreakingBad for its #SDCC 10th anniversary panel

— Michael Schneider (@franklinavenue) July 19, 2018
Series creator Vince Gilligan spoke about the importance of the show having believable violence, a feat it certainly achieved.
Vince Gillian on BREAKING BAD: "we didn't want to be the Hogan's Heroes of meth shows." #SDCC18 #breakingbad

— Screen Zealots @ SDCC (@screenzealots) July 19, 2018
By the time that Breaking Bad was wrapping up on AMC, it was being heralded as one of the best television series of all time, but it wasn't a huge success right off the bat.
"When we started… we were just a little show in New Mexico. We knew we were big when the directional signs (to set) started to get stolen." – @BryanCranston #BreakingBad #BrBa10 #SDCC

— Breaking Bad (@BreakingBad_AMC) July 19, 2018
Gilligan also touched on the pure magic that was Bryan Cranston's performance on the series. He took a character from good to pure evil and we followed him every step of the way. Cranston went on to win the Emmy award four times for Best Performance by a Leading Actor in a Drama Series.
"@BryanCranston is the reason you guys stuck in there… when on paper Walt should have lost you." – Vince Gilligan#BreakingBad #BrBa10 #SDCC

— Breaking Bad (@BreakingBad_AMC) July 20, 2018
Apparently, Cranston was pretty evil in real life too.
.@BryanCranston used to troll @aaronpaul_8 by pretending Jesse was killed in every script before Aaron could read it. 😂😂😂 #BreakingBad #SDCC2018 pic.twitter.com/0tc9E0hpcx

— TV Guide (@TVGuide) July 20, 2018
Betsy Brandt talked about Marie's love of purple.
"Our costume designer gave everyone a color. And I thought Marie should have purple." – @betsy_brandt on Marie's obsession with purple#BreakingBad #BrBa10 #SDCC

— Breaking Bad (@BreakingBad_AMC) July 19, 2018
And Dean Norris talked about the trust he had in Villigan's writing when it came to Hank not knowing about Walt's secret until the end.
"They made it believeable to me that he didn't figure it out (till the end)." – @deanjnorris #BreakingBad #BrBa10 #SDCC

— Breaking Bad (@BreakingBad_AMC) July 20, 2018
Gilligan said that he loved The Walking Dead's blue meth crossover from season 1!
Vince Gilligan loves the #TWD/#FearTWD and Heisenberg blue theory. #BreakingBad #BrBa10 #SDCC

— Breaking Bad (@BreakingBad_AMC) July 20, 2018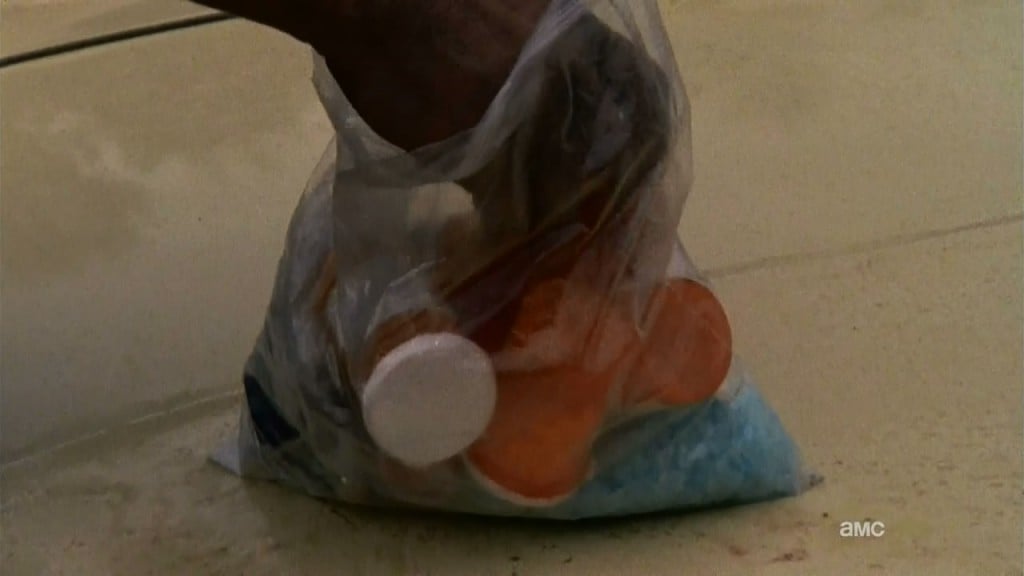 So, what about Better Call Saul? While Aaron and Bryan aren't going to be appearing on season 4, Gilligan teased that one day they will definitely be slipping back on Walt and Jesse's shoes. Heck, anyone from Breaking Bad could guest star!
"I think there's an excellent chance of any or all of #BreakingBad characters on #BetterCallSaul." – Vince Gilligan#BrBa10 #SDCC

— Josphine (@Josphine2015) July 20, 2018
And with the success of Better Call Saul, Gilligan isn't counting out anyone getting their own spinoff.
Emphasis on *could* https://t.co/HDOvPjYIjY

— Breaking Bad (@BreakingBad_AMC) July 20, 2018
But, if you're thinking that Breaking Bad should get a reboot, think again because Bryan Cranston has spoken his thoughts on the matter.
"In some ways… it's best to leave it alone." – @BryanCranston on a reboot#BreakingBad #BrBa10 #SDCC

— Breaking Bad (@BreakingBad_AMC) July 20, 2018
Overall, the panel was a huge heartwarming success and a testament to just how impacting Breaking Bad was to television and the lives of those who watched it.
The cast of #BreakingBad is so precious, they stil show up at interviews for the show, celebrate the 10th anniversary and they are so proud about the show. Which makes me love the show even more.

— erz (@ITheonewhere) July 19, 2018
This #BreakingBad reunion panel is a masterclass in fan appreciation and love for the show. #SDCC might as well hang it up, because it can't get better.

— TVBlendNick (@tv_blend) July 20, 2018
I think that Bill Burr said it best:
"It was one of the last shows you could enjoy that you could really experience (week over week)." – @billburr#BreakingBad #BrBa10 #SDCC

— Breaking Bad (@BreakingBad_AMC) July 19, 2018
Breaking Bad premiered on January 20, 2008, on AMC and followed Bryan Cranston as Walter White, a high school chemistry teacher diagnosed with cancer who finds himself in the dark world of cooking meth with his clueless apprentice Jesse Pinkman (Aaron Paul). The series went on to win 16 Emmy awards and currently holds a 97% on Rotten Tomatoes. It inspired a spin-off, Better Call Saul, and still remains to be on the most well-written and thought out series to ever hit the small screen. The last time the Breaking Bad cast were all together at SDCC was back in 2013 when they attended for the series' fifth and final season.
To see what's happening next with Better Call Saul, head here!
Having studied Media & Writing at James Madison University, I always knew that I wanted to do some type of creative writing, but being able to write about zombies, Starks, and superheroes on a daily basis for Fan Fest is my actual dream. While I probably shouldn't be as proud as I am to be so similar to Nick Miller, I do hope to one day write my own "Pepperwood Chronicles'.