Norman Reedus Sets the Record Straight on that 'Walking Dead' Rumor
Published on July 23rd, 2018 | Updated on July 24th, 2018 | By FanFest
During what I like to call The Walking Dead week from Hell, fans were taken on a roller coaster of emotions as stories broke left and right for the upcoming season 9 of the zombie drama. While dealing with the news that Lauren Cohan would be leaving the show midway through the season, it was later revealed that Andrew Lincoln was on his way out as well, and fans wanted some answers.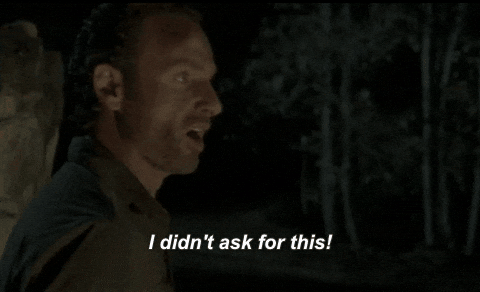 Well, shortly after that it was reported that Norman Reedus was in talks for a $20 million deal that would place him as the new lead for the show. Being that Reedus' presence on the show has always been a tongue-in-cheek "stipulation" for many fans (remember the days of "if Daryl dies we riot?"), it would make sense that AMC would want to secure him in amongst the chaos of Lincoln and Cohan's departure. This past weekend, however, while in TVLine's San Diego Comic-Con interview room, Reedus set the record straight on the rumors and fans will be happy to know that Rick Grimes will always be the lead.
[row] "I mean, that's not happening," he said on the couch alongside Gale Anne Hurd and Jeffrey Dean Morgan. "That's an internet story that's not true that somebody made up and they ran with it — some of those people can put something on social media and it turns into media outlet stories, which blows me away, but that's not a true story. Rick is the quarterback of this football team, he's always been, he always will be. No one's going to take over Rick's place, that's not happening."[/row]
In fact, Reedus further reiterated new showrunner Angela Kang's comments that season 9 would be all about the fierce women of The Walking Dead.
[row]"The story will evolve in ways where characters will rise and fall with what they have to do and how that works. It's a very female-driven season, which is great. We've had a couple seasons of some chest-bumping going on, and girls don't chest bump. This is a different vibe. It has the sensitivity and the grace but the ferociousness of a brand new show."[/row]
On an ensemble show like The Walking Dead, it can be difficult to give characters, and the talented actors who play them, the stories they deserve and now it looks like, with Andy's departure, the doors will open for more people to step into the forefront and really shine. While we are sad that Rick will no longer be around, we are ready to see just what Kang and her team have in store! You can watch the full TVLine interview here!
The Walking Dead returns with its season 9 premiere Sunday, October 7.
Having studied Media & Writing at James Madison University, I always knew that I wanted to do some type of creative writing, but being able to write about zombies, Starks, and superheroes on a daily basis for Fan Fest is my actual dream. While I probably shouldn't be as proud as I am to be so similar to Nick Miller, I do hope to one day write my own "Pepperwood Chronicles'.