There was a 'Nailed It' and 'Queer Eye' Crossover and We Love It
Published on July 2nd, 2018 | Updated on July 2nd, 2018 | By FanFest
If things weren't already perfect on the front of Queer Eye's new season, wait until you see this! Nailed It season two was released on Netflix before the weekend and they had a surprise for us. Just like Queer Eye season two, they had a bonus episode with the Fab 5 joining them in the kitchen. The Fab 5 are taking on the challenge to bake in the Nailed It kitchen. Netflix has released a piece of the episode on their YouTube page, and you can watch it below.
I love how Karamo is the only one that is terrified as he tells the camera that he doesn't spend time in the kitchen. Then you have Jonathan, and he said something I was telling my sister before I watched this episode. By observing the first season and what I've watched so far, I can take all the tips and fails and use it in the kitchen!
You can feel that they pushed the level of backing up a notch, mainly because they have to bake little puppets of themselves. There is a catch, however, and they cannot pick themselves. Soon there is another twist, and Antoni is asked to be a guest judge, which is perfect as it would be unfair to the others to compete against him.
Karamo, don't worry, you don't have to be perfect in everything!
I love how they are themselves and that Jonathan starts sabotaging not only Bobby but also Karamo and Tan. I also love how they made a 'Frosted Tip' and said 'Quitters never win… and neither will Jonathan.'
Bobby, you killed it! He was the only one that finished his cupcake with a face that has an expression.
I was hoping to see Wes again, but another man came with the trophy and surprised everyone. It didn't make it less funny! Nicole is perfect for this show, and I'm hoping that there will be a third season of Nailed It.
All in all, it was a fun episode that made me laugh, and I hope to see more of the Fab 5 and Nicole soon. You can see the full episode of Nailed It on Netflix. The YouTube version of the episode does have some extra footage where you can see the Fab 5 throwing around flower and Jonathan giving Nicole Byer some attitude.
Netflix, please bring Nailed It and Queer Eye back for a third season! We need it desperately.
Nailed It and Queer Eye season 2 are both on Netflix now.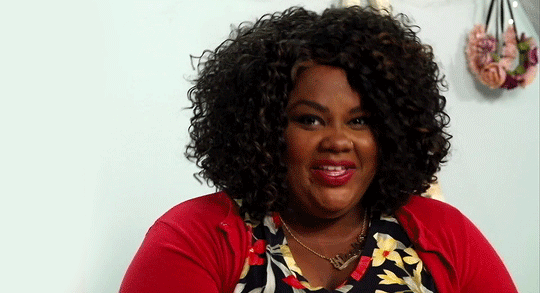 Currently graduated with a B.A.
in music management. When she was a child you
would always see her with a piece of paper and a pencil,
drawing or writing the pages away. A daydreamer.