Kristen Bell Just Gave an Exciting Update on the Possibility of More 'Veronica Mars'
Published on October 26th, 2017 | Updated on October 26th, 2017 | By FanFest
First things first – click play:
Will we get more Veronica Mars? It's our favorite case to close and reopen, and it looks like Kristen Bell has just opened it once again. While Bell's Veronica Mars costar and close friend Ryan Hansen was doing a Facebook Live interview with IndieWire, he was asked about the possibility of the show returning after the success of its fan-funded 2014 film and decided to go straight to the source. He gave Bell a call and luckily for us, she answered!
"[Creator] Rob [Thomas] and I are sort of in constant contact about when we could do it again," Bell said. "There's a lot of willingness and commitment to doing it again."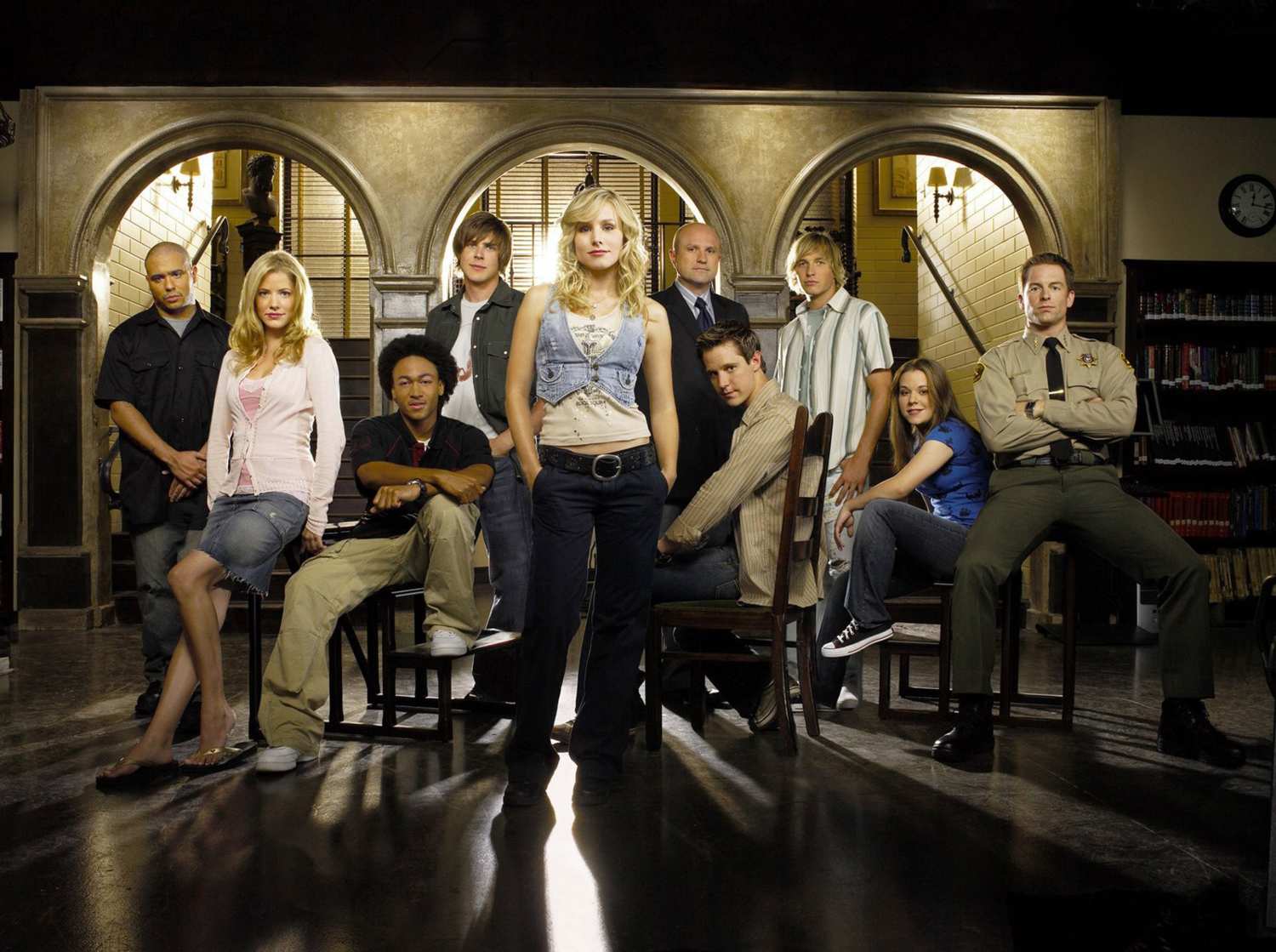 Of course, her current job on the critically beloved The Good Place is taking over a huge chunk of her schedule, but that doesn't mean that she's not ready to get back to Neptune, CA as quickly as you can say "gotcha" and this time fans won't have to help pay for it!
"Personally, and I think that Rob probably agrees, (A) we'll never make the fans pay for it again, (B) the format works better in an episodic, where you get a little more of it. So we want to do a miniseries. We are willing to put the effort in. I mean, if I have to do it as Murder, She Wrote at 80, we're going to do it. It's going to happen."
The most important part to take out of that:
It's going to happen.
While the movie was fantastic and a lovely bookend to where the show abruptly left off after it's sudden cancellation after season 3, it's definitely worth noting that the episodic format certainly works more in the show's favor. Veronica Mars originally premiered in 2004 with Bell starring as the titular wise-cracking and stellar high school private investigator. The show was created by Rob Thomas, who also wrote and directed the 2014 film.
Check out Hansen's interview below! He calls Bell around the 13-minute mark.
https://www.facebook.com/indiewire/videos/10155620033420482/
Related
10 TV Shows that Had Amazing First Seasons
From High School to College: How 8 Shows Tried to Pull it Off
WATCH: Mila Kunis and Kristen Bell Battle Against the Holidays in the NSFW 'A Bad Moms Christmas' Red Band Trailer
Kristen Bell and Dax Shepard Prove Once Again That They're Bigger 'Game of Thrones' Fans Than Us
Having studied Media & Writing at James Madison University, I always knew that I wanted to do some type of creative writing, but being able to write about zombies, Starks, and superheroes on a daily basis for Fan Fest is my actual dream. While I probably shouldn't be as proud as I am to be so similar to Nick Miller, I do hope to one day write my own "Pepperwood Chronicles'.