'How I Met Your Mother' is Leaving Netflix Before Slapsgiving and It's Not Okay
Published on November 7th, 2017 | Updated on November 7th, 2017 | By FanFest
Times they are a changing around Netflix. With new originals likes Mindhunter, Stranger Things, Ozark, 13 Reasons Why and The Crown being so popular amongst subscribers in addition to long-running staples like Orange is the New Black, Narcos, and Unbreakable Kimmy Schmitt, the streaming giant is having to take off popular old content to make room for the new.
The latest victim to the Netflix's fall sweep? How I Met Your Mother. The critically acclaimed comedy followed a future Ted Mosby as he tells his kids the story of how he met their mother through stories from his late 20's and 30's with his friends Robin, Lily, Marshall, and Barney. It starred Josh Radnor, Cobie Smulders, Neil Patrick Harris, Alyson Hannigan, and Jason Segel.
In addition to lovable characters and smart writing, the show also acted as a puzzle for viewers to solve too, which kept them coming back for nine seasons. Now, How I Met Your Mother may not have had the best ending in the history of series finales, but throughout the show's run we were treated to many amazing jokes, running gags and HIMYM classics, some of which include:
The Blue French Horn

The Slap Bet

The Slutty Pumpkin and Hanging Chad

The Cockamouse

Robin Sparkles

Have You Met Ted?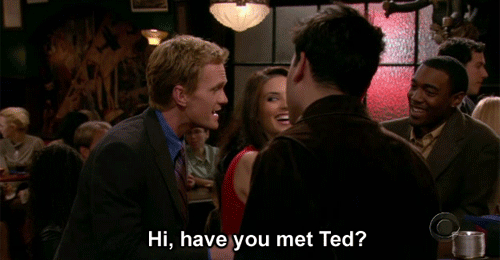 The Pineapple Incident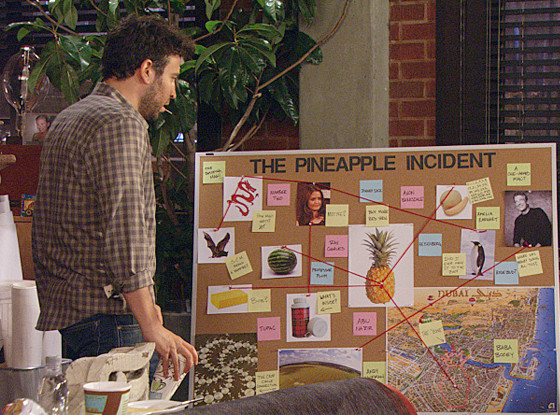 Military Salutes

Sandwiches
High Fives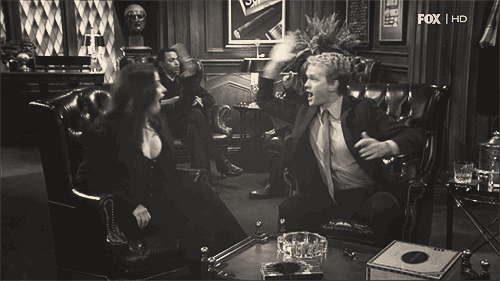 The 2 AM Rule

The Red Cowboy Boots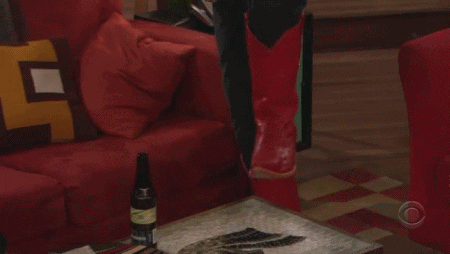 The Ducky Tie

Interventions

The Yellow Umbrella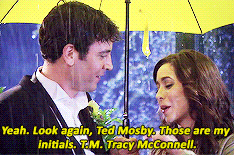 The people of Twitter are not happy about Netflix's decision to remove the fan-favorite comedy either.
Hey @netflix, I see you're taking #HowIMetYourMother off…. don't. Just don't. 😭

— keygan hogan (@keygannn) November 7, 2017
Netflix is killing off so much good content to push their self produced crap. #HIMYM needs to stay #HowIMetYourMother

— Art Lee Allen (@notbravetoaster) November 7, 2017
@netflix why are you guys taking off all the good things? #10thingsihateaboutyou #HowIMetYourMother #VforVendetta

— Bri N N (@Stern_Ambitions) November 6, 2017
@FOXTV
Why do u hate us all so much and remove #howimetyourmother from Netflix? I know the ending is bad, but that's no reason!!

— Joshua (@hihereisjosh) November 5, 2017
Binge watching #HowIMetYourMother since @netflix is evil and taking it off 😔

— Harriet Thugman (@harrietthuggman) November 5, 2017
This is the last week we'll be able to watch #HIMYM on netflix. @netflix YOU GODDAMN MONSTERS#HowIMetYourMother pic.twitter.com/xgN1sKvA8X

— Weird People 27 (@WeirdPeople27) November 5, 2017
Netflix getting rid of #HowIMetYourMother might just push me over the edge to switch to @hulu

— Sarah Jane (@SarahJane2233) November 4, 2017
DONT BE DOUCHE BAGS AND KEEP #HOWIMETYOURMOTHER @netflix

— liv (@LivFarinacci) November 3, 2017
Netflix recently removed other popular binging favorites such as One Tree Hill, Friday Night Lights and 30 Rock, the last of which was actually acquired by Hulu. How I Met Your Mother has found the same fate so it'll be up to you whether you make the switch for Ted & the gang.
So, you've got one week left people. 9 seasons and 208 episodes – binge away!!
Related:
'Friday Night Lights' and More are Leaving Netflix in October and It's Not Cool
'How I Met Your Mother' May Be Getting A Spinoff Penned By 'This Is Us' Writers
'How I Met Your Mother' May have a Reunion Soon
Having studied Media & Writing at James Madison University, I always knew that I wanted to do some type of creative writing, but being able to write about zombies, Starks, and superheroes on a daily basis for Fan Fest is my actual dream. While I probably shouldn't be as proud as I am to be so similar to Nick Miller, I do hope to one day write my own "Pepperwood Chronicles'.