Gale Anne Hurd and Andrew Lincoln Reflect on Casting Rick Grimes
Published on July 24th, 2018 | Updated on July 24th, 2018 | By FanFest
Fans of The Walking Dead are having to wrap their heads around the fact that soon Rick Grimes will be no more on the beloved series, and while it seems almost impossible to imagine the show going on without him, it's even more impossible to imagine Rick Grimes as anyone but Andrew Lincoln.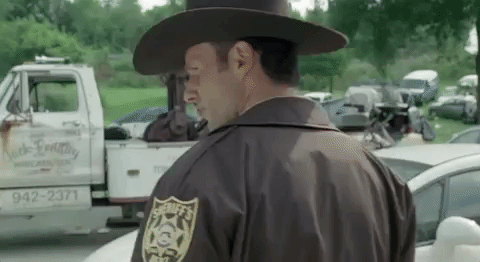 For nearly a decade he's devoted his life and incredible talent to bringing this iconic comic book character to life, often embodying the character's values and traits in real life as well. This past weekend at San Diego Comic-Con Executive Producer Gale Anne Hurd, Andrew Lincoln, and some of the cast sat down with EW's Dalton Ross to discuss the upcoming season, and at one point the conversation turned to the topic of casting the British Love Actually alum for the titular role.
[row]
"I remember calling up Frank Darabont and saying, 'God, there's something to this guy.' At that point, we didn't even know if we would be able to find our Rick Grimes. It was that serious," Hurd said. "We had already cast Jon Bernthal because we knew we had our Shane Walsh, and then when we brought Andrew over to the US and did that initial test in Frank's garage, in the car, that's when we said, 'Oh my God, we have our Rick Grimes.' And who thought it was gonna be this Royal Academy of Dramatic Art-trained UK actor, that we only knew from Love Actually. Literally, people thought we were nuts."
"So did I," Lincoln added.
[/row]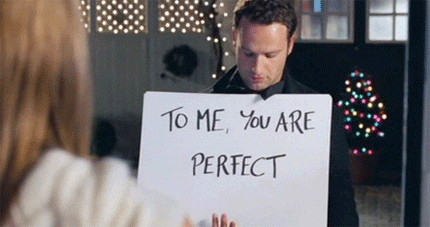 Even though they knew Lincoln was the perfect man for the job, Hurd was initially concerned about selling him to American audiences who really only knew of him as that guy who held the signs in Love Actually. Ironically enough, Andrew Lincoln's first introduction to the fans as Rick Grimes started at San Diego Comic-Con, an event that he would be attending nine years later for the last time with the series.
[row]
"And I remember thinking, you know, we know how fantastic he is, but it's really important — 'How are we going to sell this to a US audience that only knows him from Love Actually?' And I remember how important it was finding that first image of you, and getting that out, and coming to Comic-Con because this is that journey. We were here nine years ago, not knowing how the fans were gonna accept their beloved comic book coming to life. And as you probably all know, Andy can't watch the promos or the clips or the show, but you heard the applause."
"It was a really special moment. That's why I think coming full circle, being here now, is so emotional, because it began here. That's when we got the first validation, I think," Lincoln then said.
[/row]
Hurd concluded the discussion by doing what so many have done before, including Lincoln's on-screen partner Danai Gurira, and spoke to his utter devotion to the series and how everyone involved in their TWD family just wants the best for him.
[row]"And now he wants to be a better husband and father, and we can only wish him the best as he continues that journey. He's sacrificed so much for all of us, for the fans, and for the show, that while it's bittersweet, it is TWD Family forever."[/row]
While Lincoln's exit is truly upsetting for fans of The Walking Dead, it's hard for any sincere fan to be upset with his decision to leave, having spent the better part of a decade playing the lead character on a series that shows no signs of stopping. Even though there's no scoop as to how Rick's character will exit the series, Lincoln gave fans some semblance of hope this past weekend during The Walking Dead panel.
"My relationship with Rick Grimes is far from over." – Andrew Lincoln #TWD #SDCC

— The Walking Dead AMC (@WalkingDead_AMC) July 20, 2018
That could be read a lot of ways, but we like to think it means that Rick will ride off into the sunset and will hopefully one day return to his post-apocalyptic family. What do you think?
You can check out the full interview below!
The Walking Dead returns for season 9 on October 7th on AMC, which will feature Andrew Lincoln in six episodes.
Having studied Media & Writing at James Madison University, I always knew that I wanted to do some type of creative writing, but being able to write about zombies, Starks, and superheroes on a daily basis for Fan Fest is my actual dream. While I probably shouldn't be as proud as I am to be so similar to Nick Miller, I do hope to one day write my own "Pepperwood Chronicles'.