Fan Fest '31 Days of Slashers': 5 Facts you Probably Didn't Know about Leatherface
Published on October 22nd, 2017 | Updated on October 22nd, 2017 | By FanFest
Happy October, my fellow geeklings! Now that October has finally stumbled upon us, we can officially begin our haunting season. For the month of October, we will be doing '31 Days of Slashers', which will feature facts, spotlights and even some interviews from some of our favorite iconic horror villains.
Are you ready for Halloween?! We sure are!
Today we will be covering 5 Facts You Probably Didn't know about Leatherface!
5. His Infamous 'Freak Out Dance' was Legit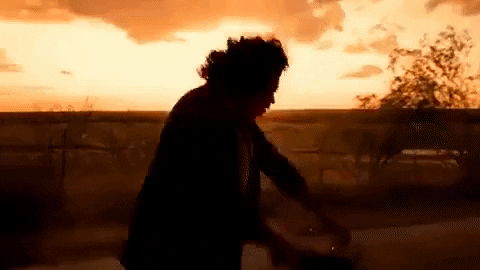 Gunnar Hansen was forced to wear the same t-shirt for the entire shoot. Think about that extreme heat that he was dealing with, ontop of long and strenuous filming hours. All those frustrations contributed to his 'Chainsaw Dance'. He was directed to "stomp his feet" but Hansen let loose his emotions in a spontaneous eruption that serious alarmed the entire crew. The scene turned into one of horror's most instantly recognizable ones.
4. The Chainsaw Idea came from Annoying Christmas Shoppers
Leatherface will always, understandably so, be known for his propensity for chainsaw mayhem. Where did the idea of the chainsaw come from? Speaking with Interview Magazine, Tobe Hooper explained:
"I was in a department store around the holidays, thinking, 'I just can't wait to get out of this department store.' This must have been in 1972 or 1973. There were thousands of people in there, and I was weaving through them to get out, and I found myself in the hardware department. I looked down and there was a rack of chain saws in front of me for sale. I said, 'If I start the saw, those people would just part. They would get out of my way.' That birthed the idea of the chain saw."
3. He was almost played by Dolph Lundgren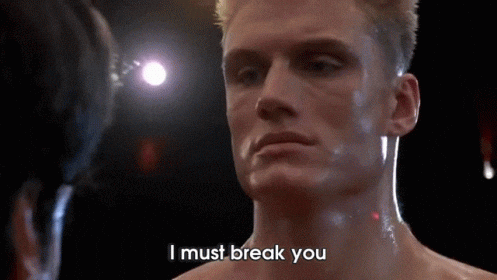 In 2003, Michael Bay decided to create a re-envisioned version of the original Texas Chainsaw Massacre. Their first pick for their new Leatherface? Dolph Lundgren. After considering the role for quite some time, he ultimately turned it down.
2. He and Jason Voorhees were once Friends
In the early 90's Topps produced several series of comics based on licensed properties, the most popular of which were their X-Files run. In 1995, they released a three-issue miniseries that featured a battle for the ages that would call for machete to clash with chainsaw. After Crystal Lake was dredged by unscrupulous businessmen, Jason was released from his watery grave and ends up on a train. To no surprise, he derails the train and finds himself in Texas, where he soon meets up with Leatherface, who is impressed by his murderous habits. Eventually, Jason feels like a loner which ultimately creates a clash between himself and Leatherface.
1. He was the First Horror Character to get a Video Game
In the early '80s, Charles Band owned an independent home video distribution company called Wizard Video. After some time working in the film industry, he decided to look into the video game market. In 1983, the company released The Texas Chainsaw Massacre for the Atari 2600. The game didn't succeed as planned, but this actually was one of the first horror-based games that allowed you to play as the villain and not the victim. Hopefully this can somehow get remade into a much better version today. Also, rumor has it that you could kill Leatherface with a wheelchair?
Related Articles:
Fan Fest '31 Days of Slashers': 5 Facts You Probably Didn't know about Jigsaw
Fan Fest '31 Days of Slashers': 5 Facts you Probably Didn't know about Chucky
Fan Fest '31 Days of Slashers': EXCLUSIVE INTERVIEW – C.J Graham talks playing Jason Voorhees, and the 'Friday the 13th' Series!
Fan Fest '31 Days of Slashers': 10 'Must Watch' Slasher Films for this Hallo-Season!
Sources: Horror Freak News, WhatCulture
Julia recently published her first novel, titled; Anomic. She is currently co-authoring a novel called 'Snow Falls'. She has a B.A in Communications with concentrations in Professional Writing and Public Relations. She is also in the United States Army Reserves as a Military Police Officer, and is currently in the process of going back to school for her Masters Degree in Business. When she isn't writing, she is co-owner of a film production studio called 'Valentine Productions LLC' and she frequently spends her weekends acting in films, or being a stuntwoman.