Comics: New Rocket Raccoon Series Released, and we love it!!
Published on May 26th, 2017 | Updated on May 26th, 2017 | By FanFest
Whether you have been a longtime fan of Guardians of the Galaxy since you picked up your first comic book from the series, or you just enjoy watching the movies; Rocket, a new solo series for our favorite Raccoon is definitely something you want to get your hands on.
When the news first broke that Rocket Raccoon would be getting another solo comic, it was meant with groans of annoyance. How many times would they attempt to relaunch and revamp the space raccoon in his own series?? Despite these groans of protest, avif comic book readers and illustrators assured that this latest instillation of Rocket should definitely be added to your 'must read' list.
The cover for the comic, which I have attached below, kinda gives me that whole Oceans Twelve or Walking Tall vibe, dontcha think??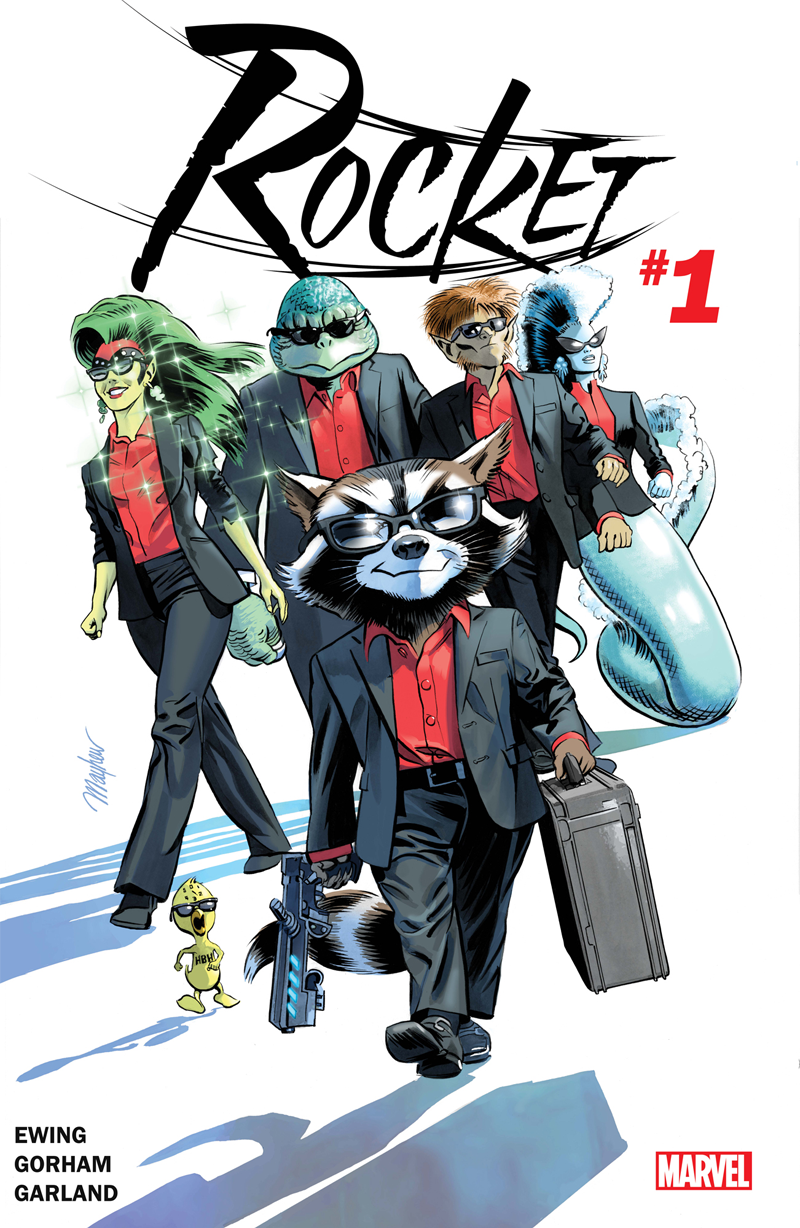 Writer Al Ewing has created an amazing spin of the character of Rocket. This comic takes a detective-like spin and mixes it with a perfect balance of romance and hilarious comedy. Almost immediately, we get plenty of insight into Rocket's snarky personality and what compelled him to join the Guardians in the first place.
It is extremely easy to fall in love with this comic, because it possesses its own uniqueness. In addition to a fulfilling and delightfully adventurous and hilarious storyline, the artwork is also a sweet treat. Artists Adam Gorham and Michael Garland have illustrated quite the epic space fantasy, and they made sure that this series is more than just your average furry friend comic. Gorham's heavy shadows combine with Garland's coloring have created quite a dark yet psychedelic tone all at once.
So my question is, when am I getting #2?!
Source: IGN
Julia recently published her first novel, titled; Anomic. She is currently co-authoring a novel called 'Snow Falls'. She has a B.A in Communications with concentrations in Professional Writing and Public Relations. She is also in the United States Army Reserves as a Military Police Officer, and is currently in the process of going back to school for her Masters Degree in Business. When she isn't writing, she is co-owner of a film production studio called 'Valentine Productions LLC' and she frequently spends her weekends acting in films, or being a stuntwoman.