'Arrow': Lian Yu Survivor Roulette- Who do we think Survived?
Published on September 26th, 2017 | Updated on September 26th, 2017 | By FanFest
The Season 5 finale has certainly been one of the most drastic CW finale endings we have seen to date. After Prometheus committed suicide, therefore triggering an explosion on Lian Yu. As Oliver watched his entire life go up in flames, literally, we couldn't help but sympathize with him. We've grown so attached to these characters, that it essentially feels as though they are a part of our very own lives.
Let's do a quick count of who was on the on Lian Yu when it detonated: Slade Wilson, Quentin Lance, Evelyn Sharp, Samantha Clayton, Nyssa Al Ghul, John Diggle, Talia Al Ghul, Curtis Smith, Wild Dog, Dinah Drake, Thea Queen, Black Siren and Felicity Smoak.
After reviewing several press releases, watching previews, and attending panels – I have collectively analyzed a Lian Yu Survivors List!
Slade Wilson
Slade has already been making appearances in several previews and sneak peaks for the show. Also, there is an episode coming up this season that is a 'Deathstroke Centric' one. Don't worry Slade fans, he's not going anywhere… yet.
Chances of Survival: 10/10
Quentin Lance
Paul Blackthorne was not present at SDCC, nor has he been present for any other Arrow panels or featured in any previews. His disappearance strikes as an odd one, since he has been so involved in the past. Personally, I find myself extremely attached to Quentin…but his absence certainly has me concerned. Or maybe they want us to think he isn't coming back. I just feel as though the Lances have experienced enough loss. It's really a toss up here.
Chances of Survival: 5/10
Evelyn Sharp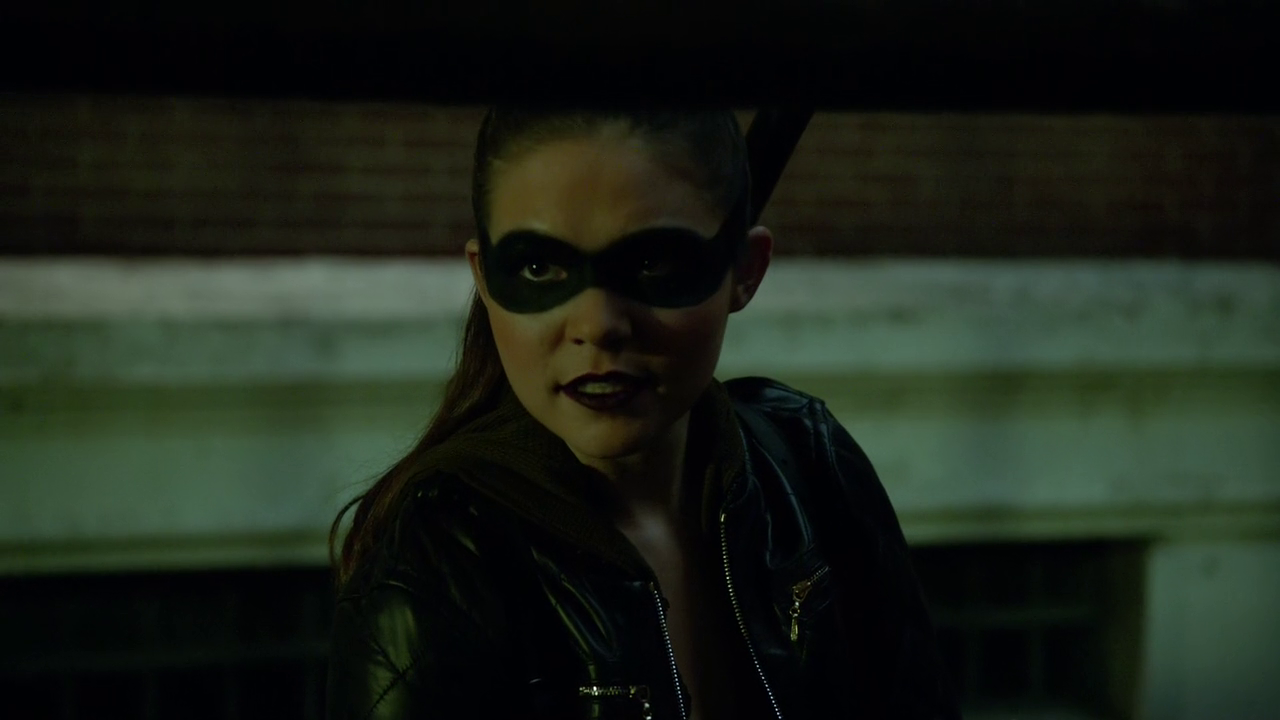 After betraying Oliver and his team in order to assist Prometheus, Evelyn quickly became a character that you just grew to hate. Her betrayal was so cold. During the fight on Lian Yu, Oliver locked her up in one of the cages saying he would 'come back for her', to which she showed no interest in coming back to Oliver's team. Given the fact that she was locked up in a cage with almost nowhere to go, her chances of survival are highly unlikely.
Chances of Survival: 4/10
Samantha Clayton
Although fans claim that they find Samantha quite annoying – she is essentially a mom who loves her son with all of her heart. She has really only ever wanted what was best for him. Based on the sneak peaks and episode descriptions we have read, it looks as though William is about to become a significant part of Oliver's life… which has me believing Samantha is not going to make it, unfortunately. Especially since when Oliver asked William 'who is the bad man' – William points to Oliver.
Chances of Survival: 1/10
Nyssa Al Ghul
Image: The CW
Nyssa has never really been a regular on the show but regardless of how much on screen time she has gotten, she has always remained a fan favorite. Her character is one that the writers can easily take out and then put back in from here to there on episodes. There really is no reason to kill her off. She brings a lot to the show, and perhaps we could see her make an appearance over on Legends of Tomorrow.
Chances of Survival: 7/10
John Diggle
In several panels and interviews, David Ramsey has talked about the personal challenges and ghosts that Diggle is going to be faced with this season. Pretty sure that is a cue to stating that Diggle is safe.
Chances of Survival: 9/10
Talia Al Ghul
Image: The CW
Similar to Evelyn… now that Prometheus is gone, there is really no reason for her to stay around. She has in it for Oliver, after discovering that he killed her father. Perhaps she did not die in the explosion, but I sincerely doubt she will be getting off of the island. Maybe there will be one final sword fight.
Chances of Survival: 5/10
Curtis Smith
Originally, I thought that Curtis was going to be lost to us. In fact, Arrowverse fans all across social media thought that Curtis was going to perish in the fires of Lian Yu. However, a recent poster that was released teasing the 'Super' crossover event has me second guessing that theory.
Chances of Survival: 9/10
Rene Ramirez
Rene has already been signed on as a regular for next season, and has also been featured in the CW poster for the gigantic superhero crossover event. He'll make it.
Chances of Survival: 10/10
Dinah Drake
Image: The CW
Dinah has already appeared in previews for this upcoming season, and there have been photos for the Season 6 premiere in which she was featured. She's also going to be a regular this season.
Chances of Survival: 10/10
Black Siren
Black Siren has also been featured in the official promotion photos for the Season 6 premiere of Arrow. So she is also absolutely going to be there.
Chances of Survival: 10/10
Thea Queen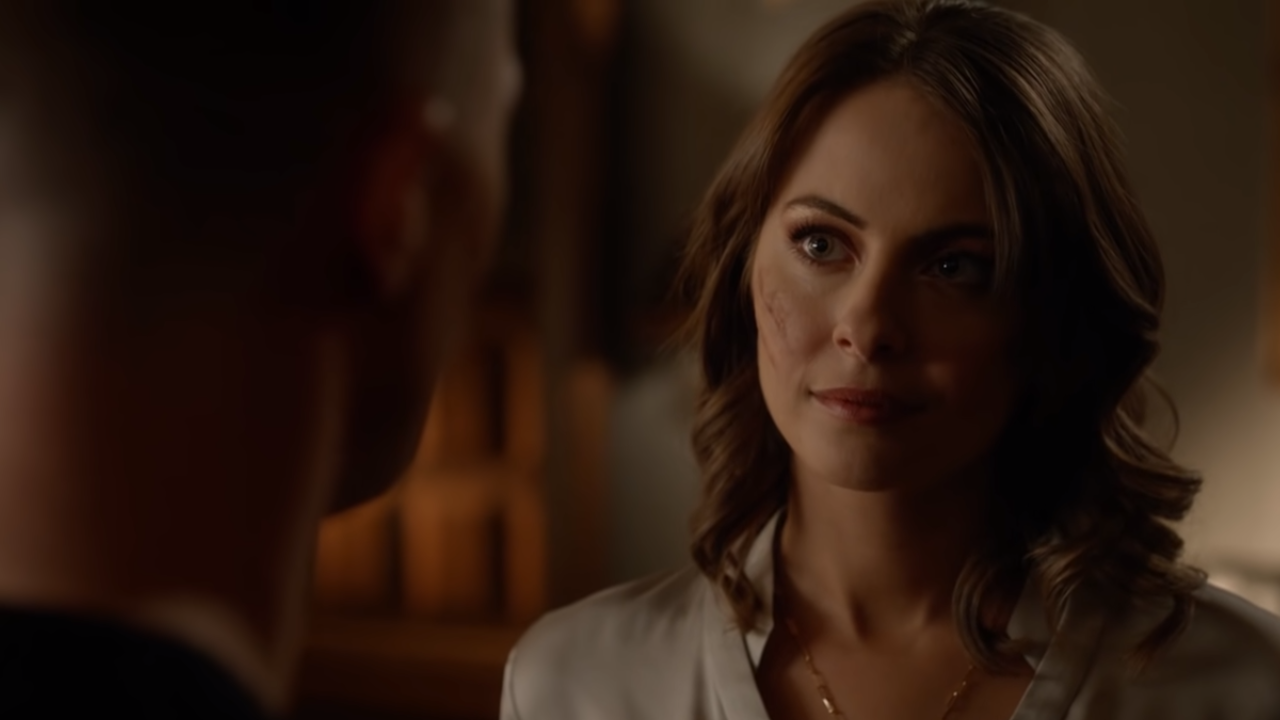 Thea is one of those characters that we have seen grow and develop on this show over the years. She went from raging party animal to a classy woman. In past interviews, EP Marc Guggenheim claimed that Thea would be 'safe'. But the question is he means… did he mean forever? Or just for that time period?
Chances of Survival: 8/10
Felicity Smoak
Stephen Amell has talked about Oliver and Felicity's relationship in this upcoming season, which gives us the heavy implication that she made it. Also, Felicity will be featured on the all girl team up episode, which will be taking place on this season on The Flash.
Chances of Survival: 10/10
Do you agree with the above survivors chances??
Arrow will return on October 12th at 9PM/EST on The CW.
Julia recently published her first novel, titled; Anomic. She is currently co-authoring a novel called 'Snow Falls'. She has a B.A in Communications with concentrations in Professional Writing and Public Relations. She is also in the United States Army Reserves as a Military Police Officer, and is currently in the process of going back to school for her Masters Degree in Business. When she isn't writing, she is co-owner of a film production studio called 'Valentine Productions LLC' and she frequently spends her weekends acting in films, or being a stuntwoman.