98° Singing "The Circle of Life" is Super Extra and Deserves 4 Minutes of Your Time
Published on September 8th, 2017 | Updated on September 8th, 2017 | By FanFest
For reasons that I cannot explain 98° was given the opportunity to sing a cover of "Circle of Life" for The Lion King's new DVD & Blu Ray release. Thankfully, my friend brought this video to my attention and after being straight up entertained for nearly 4 minutes I realized that I had to share this music video with you.
It's actually a really great cover of the song, a true bop if you will, but the music video itself is the real gem. 98° managed to find the perfect blend of a Disney music video and a boy band music video and it's quite impressive.
Let's take a look, shall we?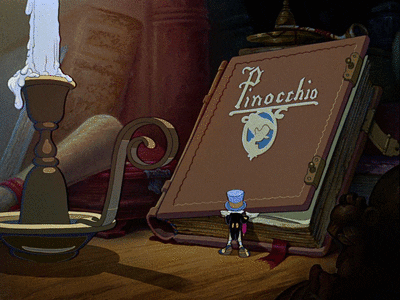 The video stars all your favorite 98° members and the two dudes that aren't the Lachey's.
Just kidding! We love them all.
They are just having a blast, which, it's the "Circle of Life" so how could you not?
I know you're all wondering if there is some sort of black and white slow motion walking in a parking lot outside of the recording studio. The answer is OF COURSE.

98° did a reunion tour last year with all of your favorite Y2k artists and here they are back in the saddle again.
A real shining moment of the video is when someone gave all of the guys these little plush Simbas and they just kind of stood awkwardly with them.
Don't worry, I took a screenshot for all of you looking for a new phone background.
Just look at how much fun they're having!
They're taking selfies like the young people do.
They're acting out Lion King animals! Drew is twirling!
98° is literally living their best life and could not be enjoying their studio time anymore.
The visual effects are on point including this lovely Brady Bunch boxing layout.
In all seriousness though, they sound amazing and did do a pretty fun and original take on the song.
It's not all 98°, though.They weave in some of your favorite clips from the movie throughout. It's literally nostalgia at it's finest.

The final note is sung by the beautiful 98° front man, Nick Lachey because of course it is.
It truly is a perfect video on so many levels. Backstreet ain't the only 90's boy band that's back, baby and Disney has always been a home for 98°, remember their version of "True to Your Heart" from Mulan?
That video was on a whole different level and probably deserves its own article, but the gif speaks for itself. Here's the whole video for "Circle of Life". Enjoy!
https://www.youtube.com/watch?v=tlYkS5gf1xk
Never change 98°, never change.
Having studied Media & Writing at James Madison University, I always knew that I wanted to do some type of creative writing, but being able to write about zombies, Starks, and superheroes on a daily basis for Fan Fest is my actual dream. While I probably shouldn't be as proud as I am to be so similar to Nick Miller, I do hope to one day write my own "Pepperwood Chronicles'.