5 DC Heroes we would Love to see Appear on the Big Screen
Published on February 28th, 2018 | Updated on July 11th, 2019 | By FanFest
There is nothing that nerds me out more than a superhero or new Disney movie. Seriously though, I absolutely cannot get enough of them especially if it is a brand new hero that is coming to the screen.
Although they were teased in Batman vs. Superman, it was incredibly amazing to see Aquaman, The Flash and Cyborg step into an even bigger role when The Justice League debuted in theaters this past year.
Since they are continuously adding new heroes into the films, I've compiled a list of 5 DC Superheroes I would absolutely love to see come on to the big screen:
Wild Cat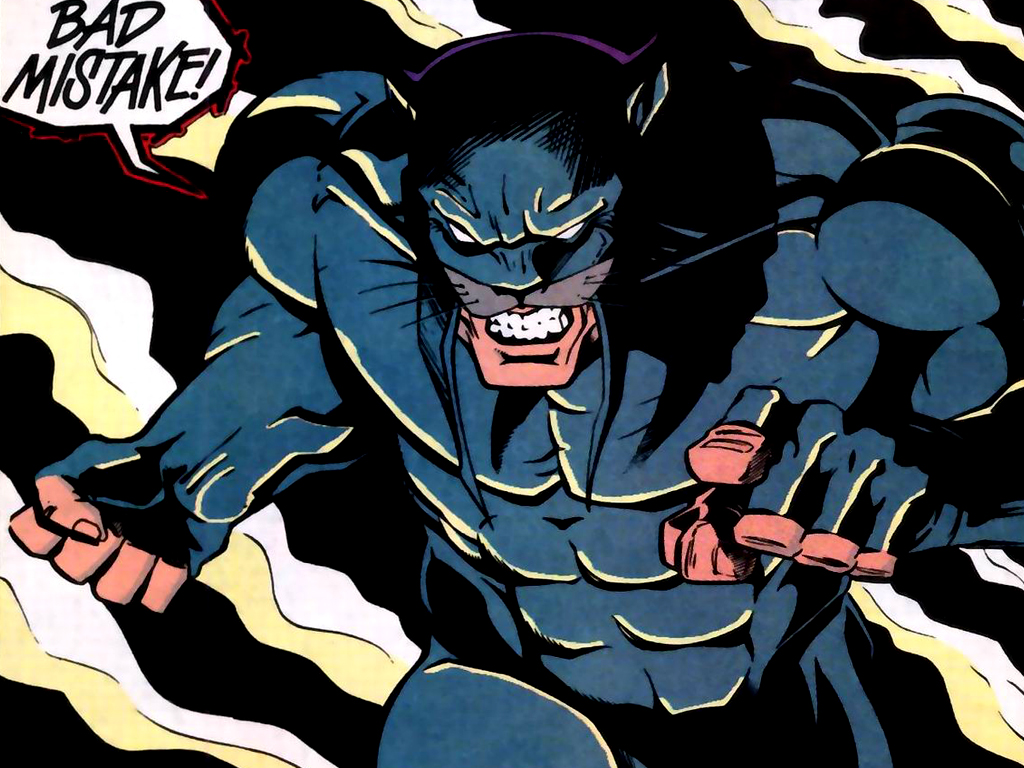 Wild Cat, or rather, Ted Grant is a DC Hero who is seriously underrated and a character with quite an incredible backstory that I would love to see come to the big screen. He's also a very different kind of superhero, and he would surely give Batman and the league squad a run for their money.
Red Hood
Image: DC Comics
Red Hood aka Jason Todd has been quite the popular one amongst comic book nerds and cosplayers alike. Since Nightwing is getting a chance in the spotlight, why not Red Hood? If we are looking for a way to expand on the bat family (and why would we not), Bruce and Alfred aside, this would absolutely be the way to dive into it.
Hawkman and Hawkgirl
Hawkman and Hawkgirl are not only an incredibly amazing couple/duo that is seriously underrated, but they have such an amazing backstory. If they were to join up with the Justice League, it could open the door to the realm of Thangar and even more worlds than we've been exposed to before. The story of Hawkman and Hawkgirl is so complex (and depending on which storyline a wee bit complicated), and one that absolutely needs to be brought to the screen.
Martian Manhunter
Martian Manhunter is a new aspect of the DC Universe that is cosmic and something that we haven't seen before. He also has the ability to shapeshift, and actually shapeshifts most of the time to take on a more humanoid appearance so people will trust him more which would absolutely make for quite an interesting plot. He probably also has the saddest back story in all of the DC Universe.
The Atom
Since there was already an Easter Egg dropped about him in the Justice League movie, why not bring him on board? The Atom is one of the smartest men in the DC Universe, with some incredible abilities. He would make for a great battle buddy on the Justice League Team, no matter how small his part may be. (No pun intended, I swear).
Related Articles:
8 Superheroes (and Villains) We Would Like To Get A Netflix Series
How 12 of Your Favorite Heroes and Villains Looked on 'Smallville' vs. Now
Fan Fest Picks: Top 5 Arrowverse Villains
An Interview with The Authors of The Official DC Superhero Joke Book
Julia recently published her first novel, titled; Anomic. She is currently co-authoring a novel called 'Snow Falls'. She has a B.A in Communications with concentrations in Professional Writing and Public Relations. She is also in the United States Army Reserves as a Military Police Officer, and is currently in the process of going back to school for her Masters Degree in Business. When she isn't writing, she is co-owner of a film production studio called 'Valentine Productions LLC' and she frequently spends her weekends acting in films, or being a stuntwoman.