We are slowly but surely making our way closer to the final season of Game of Thrones. While we may not have an exact premiere date yet, small (and sometimes ominous) details are starting to emerge and we couldn't be happier about it! In a recent interview with The Huffington Post, Visual Effects Supervisor for the Emmy Award-winning series Joe Bauer confirmed that one popular character orbiting the Stark family will most definitely be making a triumphant return for season 8 – Jon Snow's direwolf, Ghost!
"Oh, you'll see him again. He has a fair amount of screen time in Season 8. He does show up," Bauer said.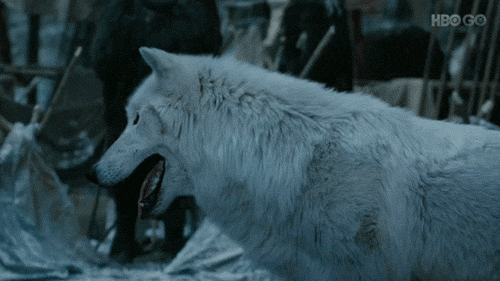 Jon's adorable yet lethal companion was quite literally a ghost throughout season 7 with only a mention of him from Sansa: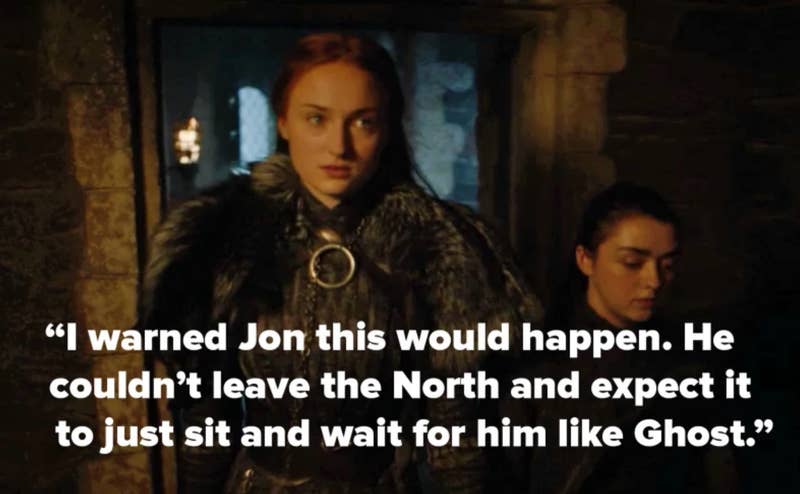 So, his return will be an exciting one for fans who have been missing him and the sweet bond he shares with Jon.
He's very present and does some pretty cool things in Season 8," he continued.
Of course, as stunning as the Stark's direwolves are on screen, it's certainly a lot trickier for them to come to life behind-the-scenes, which is why Ghost's role had been significantly scaled back.
"The direwolves are tough because you don't want to get them wrong, so we end up always shooting real wolves and doing a scaling trick with them, but the real wolves only behave in certain ways," Bauer said.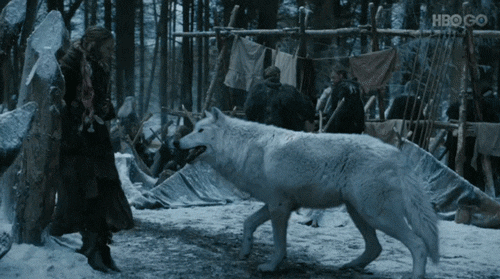 Even though Ghost is a fan-favorite, Game of Thrones viewers were treated to a direwolf sighting last season when Nymeria, Arya's direwolf, made a quick appearance.
Are you excited to see Ghost help Jon kick some White Walker ass in season 8? What other Game of Thrones characters do you hope to turn up in season 8? Let us know!