Twitter/Netflix
Gather 'round, witches! Something wicked has certainly come this way. Just a day after releasing a satanic-inspired poster for Chilling Adventures of Sabrina, Netflix has officially offered up the first teaser for the show and it looks more frightening than I ever imagined. The minute-long teaser definitely wants fans to know that this is nothing like the Sabrina the Teenage Witch they're used to. It's going to be dark. It's going to be scary. It's going to ruin the "Happy Birthday" song for you. And it's going to be b'witchin!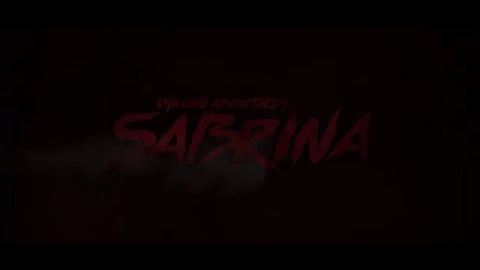 The series will kick off with Sabrina Spellman (Kiernan Shipka), who lives with her Aunt Hilda and Zelda at a mortuary, celebrating her 16th birthday where she must choose whether to become a full witch or pursue a mortal and normal life with her boyfriend, Harvey Kinkle (Ross Lynch).
It seems fairly obvious just what path she chooses to take because the teaser features some haunting situations that a mere mortal would have no business being in such as casual bedroom spells with her Cousin Ambrose (Chance Perdomo), hexes (and a bath?) in the middle of the woods, and weird blue portals.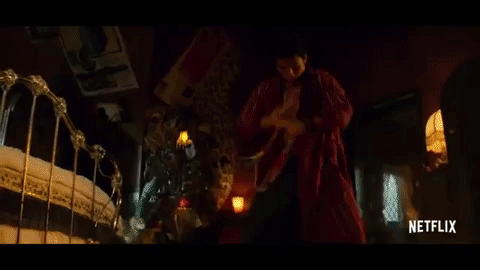 Although, it's not all scary. We get to see a quick glimpse at Sabrina's boyfriend Harvey (Lynch), who remains blissfully unaware of her witchy ways.
The teaser ends with the world's most un-sweet sixteen as Sabrina sits at the table with all of her friends and the devil? Either way, I'm 100% here for it.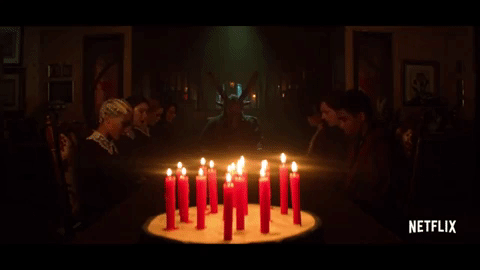 You can watch the full teaser below!
In addition to Shipka and Lynch, the series will also star Lucy Davis as Aunt Hilda, Miranda Otto as Aunt Zelda, Jaz Sinclair as Sabrina's friend Rosalind Walker, and Tati Gabrielle as her rival Prudence.
The Chilling Adventures of Sabrina will be the perfect Halloween binge when season 1 drops on Netflix October 26th!
Tags :
chance perdomo
chilling adventures of sabrina
Kiernan shipka
Netflix
Riverdale
Ross Lynch
sabrina the teenage witch
Teaser