Gather 'round fans of Netflix's The Crown, we have a royal announcement for you!
Netflix has officially announced that British actress Olivia Colman will be replacing Emmy Nominee Clair Foy as Queen Elizabeth II in seasons 3 and 4 of the critically beloved period drama.

Earlier this year Colman won the Golden Globe for her supporting role in the AMC miniseries The Night Manager, but she is very well known and beloved for her roles in Broadchurch (below), The Lobster, and Hot Fuzz.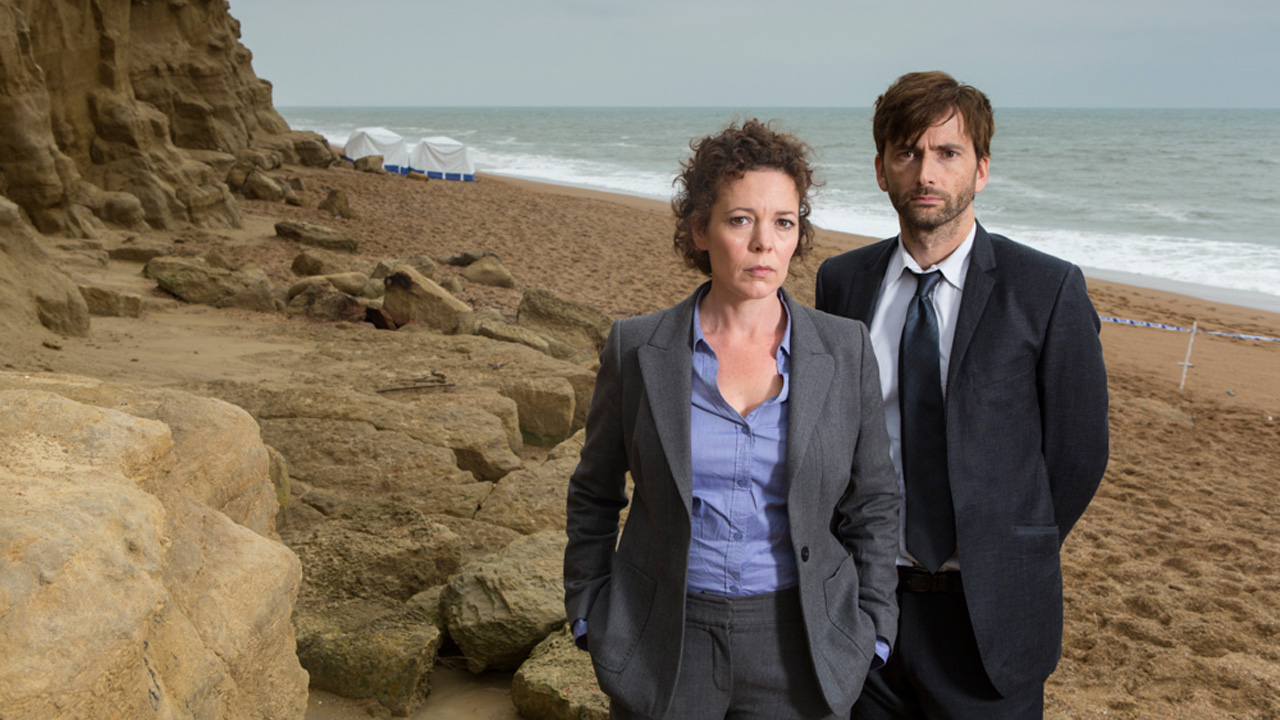 Each season of The Crown spans over a decade in the life of Queen Elizabeth and it has always been the intention to recast the lead roles after season 2 to depict actors and actresses at the correct ages. Season 2 of the show will take place from roughly 1957-1964 with Foy at the helm, which will be released on December 8th. After that, Colman will be taking over.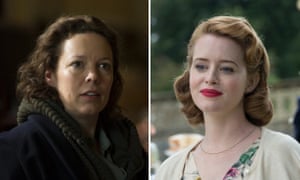 The people of Twitter were absolutely thrilled with the casting!
I'm so happy about Olivia Colman taking on The Crown, she is a genius and she will elevate this whole thing. But who will play crap Philip??

— Alex Trimboli (@Nicole_Cliffe) October 26, 2017
when I woke up this morning and remembered that #OliviaColman will be the Queen and today Stranger Things is back
life is beautiful pic.twitter.com/ZGZMLTsNSl

— Marina Franc🎃neti👻 (@mafranconeti) October 27, 2017
Just glimpsed the headline saying Olivia Colman to be Queen, and I thought everything's going to be alright after all

— robert shrimsley (@robertshrimsley) October 27, 2017
Queen Olivia Colman? The Crown has pulled off a perfect feat of casting https://t.co/xBY7UTES2T

— Jette (@Jette5459) October 27, 2017
Amazing news about olivia colman. She'll make an amazing Queen

— ✴️🌈🚲🇨🇱 (@okelay) October 27, 2017
Also returning for season 2 will be Matt Smith (Prince Philip), Vanessa Kirby (Princess Margaret), Victoria Hamilton (the Queen Mother), and Jeremy Northam (Antony Eden). The Imitation Game's Matthew Goode will be joining the case as Lord Snowdon and Dexter's Michael C. Hall as John F. Kennedy.
What do you think of the casting?
Related: 
Release Date and Royal First Look at Season 2 of 'The Crown' Revealed
Why You Should Watch 'The Crown'
Michael C. Hall Cast In Netflix's 'The Crown'
Comments
comments
Tags :
broachurch
Casting
Casting News
Claire Foy
Netflix
Netflix Original
olivia colman
Queen Elizabeth II
The Crown
the night manager
TV
TV News