Aside from the hilarious segment where he gets parents to tell their kids that they ate all of their Halloween candy, Jimmy Kimmel's Mean Tweets series is a brilliant staple on the internet, and today we were lucky enough to be treated with a brand new 11th addition.
One of the most clever parts of the segment is that the celebs never know what their Mean Tweet is going to say, so you're seeing their honest reactions in real time. Luckily, they all have pretty good heads about the situation and handle the tweets pretty graciously as opposed to how we would all probably feel having to read things like that all the time on social media like they do.
It's all in good fun though, and this time around Jimmy's got Jennifer Lawrence, Emma Watson, Dave Chapelle, Jake Gyllenhaal, Jamie Lannister and more in the Mean Tweets chair. Alec Baldwin was confronted with one of his biggest critics of his Saturday Night Live's performances, Donald Trump, and Elizabeth Moss will need some aloe after a harsh burn from a fan's grandma.
Check out the Mean Tweets below or watch the whole video at the end!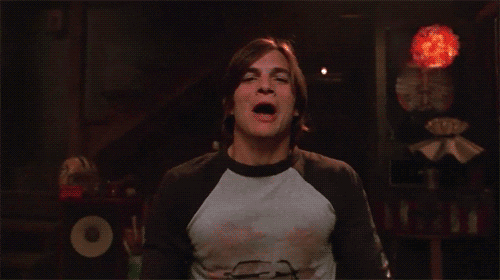 Emma Watson

Gwyneth Paltrow

Jake Gyllenhaal

Gal Gadot

Dave Chappelle

Elizabeth Moss

Jennifer Aniston

Nikolaj Coster-Waldau

Kristen Bell

Alec Baldwin

Jennifer Lawrence

John Lithgow

Jim Parsons

Jeffrey Tambor

Check out the whole video here!
Related:
Norman Reedus, Margot Robbie, and Paul Rudd Take on Jimmy Kimmel's Mean Tweets
Ross Marquand Impersonates Acceptance Speeches on Jimmy Kimmel Live
Jimmy Kimmel Got A Bunch Of Celebrities Together To Create One Epic Commencement Speech
WATCH: Kit Harrington Auditions for 'Game of Thrones' Characters in Hilarious Jimmy Kimmel Sketch