13 Heroic Movie Dogs We Love
Published on February 19th, 2018 | Updated on February 19th, 2018 | By FanFest
Here at Fan Fest, we have one golden and cardinal rule – and that is that the dog must always live! I mean, personally dogs make absolutely everything better. When you have a bad day from work, nothing is better than to come home to that sweet and adorable face, with a tail that is wagging about 90 miles per hour. (if not faster).
After seeing almost every single dog movie that exists in the world, I've analyzed a list of 13 heroic movie dogs! It was extremely hard to narrow it down, but these are some of the few that touched our hearts in so many ways.
13. Benji (Benji)
When the Chapman children were kidnapped (in the original 1974) movie, it was Benji who was the hero in the film and led the FBI, and the family to where they were all being held captive. He also managed to rescue another furry doggie friend, who the kidnappers pushed around and injured badly at one point.
12. Buddy (Air Bud)
When everyone else refused to be there for Josh after all that he went through with losing his father and moving to a new town, there was Buddy. Buddy came to Josh and caused him to have hope once more, and to pick up his love for Basketball once again. Buddy also helped put away that creepy, weirdo clown guy… after showing that he had a history of being abusive with Buddy.
11. Toto (The Wizard of Oz)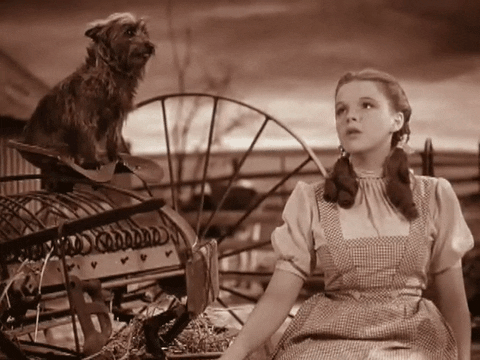 Of course there was something wrong with Dorothy's creepy neighbor, Miss Gulch. They say a dog knows a persons true colors, and Toto sure gave plenty of warning. Not only did Toto keep Dorothy save on the home-front, there were multiple times when he kept her safe in the land of oz as well.
10. Pongo & Perdita (101 Dalmations)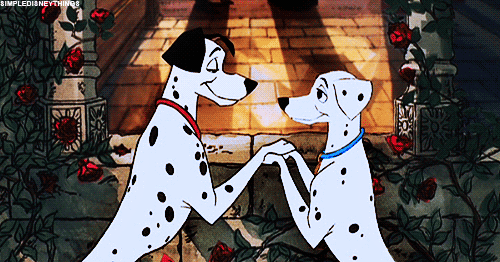 These two parents went to great length to not only ensure that their own puppies returned home safely, but they rescued all the other puppies that Cruella kidnapped as well – a 101 as a matter of fact! They helped track down the kidnappers, and ensured that Cruella and her men would never hurt another dog, ever again.
9. Maya & Max (Eight Below)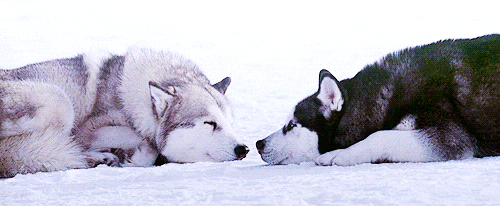 After being left behind in a harsh winter storm, Maya did her absolute best to keep all of her fellow sled dogs in check and make sure that they all remained safe all while remaining calm as a leader. Although she lost some friends on the way, Maya protected them all the way until the very end. When she got injured after fighting a leopard seal, it was Max who was there for her and made sure that she and their fellow pups were found.
8. Yeller (Old Yeller)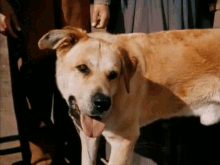 Living in the Wild West was absolutely not easy. There were all kinds of troublesome folks and creatures out there. Yeller was certainly the protector of the family, protecting his family from bears, wolves, and wild boars alike. He was extremely loyal, and didn't allow anyone to get harmed on his watch. Yeller protected his family all the way until the very end.
7. Wishbone (Wishbone)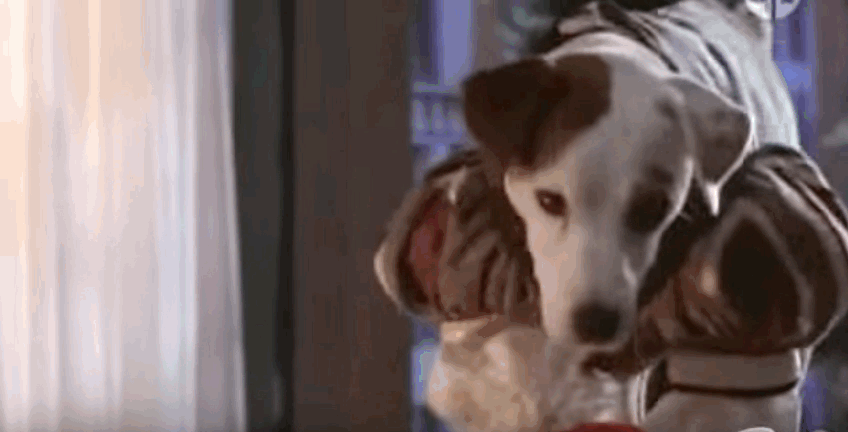 Wishbone was probably one of the best things you could possibly watch growing up. A dog that went through time, fighting crime and saving damsels in distress…. what could possibly be better. He took on all sorts of roles, proving that good always overcomes evil in the end.
6. Shadow (Homeward Bound)
Not only does he help lead his fellow furry friends home to safety, he also helped a little girl who was lost help her find her family once more. While Chance and Sassy kept the little girl warm, Shadow heard the search party looking for her and brought them all to her. I chose this GIF specifically, because it is without a doubt one of the best movie endings of my childhood.
5. Balto (Balto) When a plague of diphtheria sweeps through the town of Nome, Alaska it was Balto who went out to find the missing sled dog team and bring them back through the treacherous winter storm. Despite being half wolf, Balto proved to everyone that anyone can be the hero in the end and not to judge anyone based off of who they are or where they come from.
4. Jerry Lee (K9)
A cops best friend is his partner, and Jerry Lee was definitely the ultimate hero in James Belushi's life. Not only did Jerry Lee help him fight crime, he also was the partner that was so desperate needed in James's life. On duty and off duty, Jerry Lee protected his human companion.
3. Scooby-Doo (Scooby-Doo Series)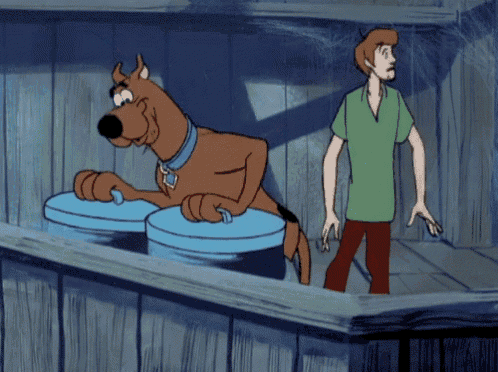 Although he always had quite an interesting way of doing so, and it was almost always done by accident, Scooby always caught the bad guy in the end. Even though he was scared, Scooby proved that with a little bit of courage, you can face your worst fears.
2. Rin Tin Tin (Adventures of Rin Tin Tin)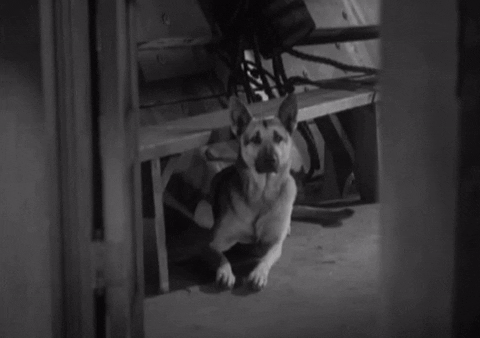 Rin Tin Tin was a real life American Hero, who was found on the battlefields of World War I. After being named 'Rinty', he then went on to star in Silent Movies and eventually appeared on radio shows also. Rin Tin Tin was well known for leading Soldiers to safety, and making sure that everyone came home at the end of the day.
1. Lassie (Lassie)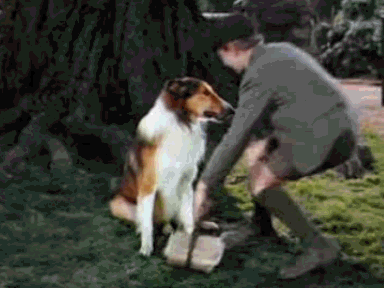 Where is Timmy? Is he stuck in the well again!?
Lassie was a fantastic hero, who consistently saved her family from all dangers. Whether it was a barn fire, being stuck in the well, or from a mountain lion… Lassie was always there. Lassie is a name that is certainly well known throughout the world, and for a great reason. She was truly a hero, and is well deserving of the #1 spot!
Honorable Mention:
White Fang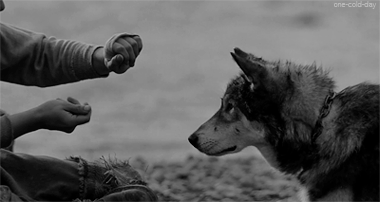 Copper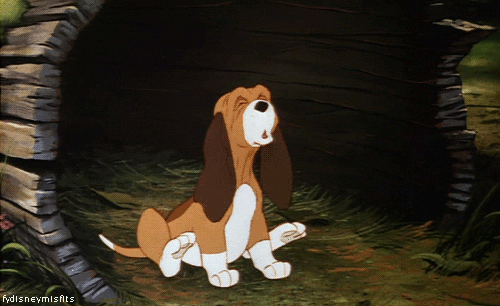 What are some of your favorite dog movies?
Related Articles:
Animal Shelter sorts it's Dogs into Hogwarts Houses
Carrie Fisher's Dog Gary Recognized her in 'Star Wars: The Last Jedi'
Carrie Fisher's French Bulldog Gary is a Space Dog Now
A Chewbacca Look-Alike Dog Wins The 2017 National Dog Show
Julia recently published her first novel, titled; Anomic. She is currently co-authoring a novel called 'Snow Falls'. She has a B.A in Communications with concentrations in Professional Writing and Public Relations. She is also in the United States Army Reserves as a Military Police Officer, and is currently in the process of going back to school for her Masters Degree in Business. When she isn't writing, she is co-owner of a film production studio called 'Valentine Productions LLC' and she frequently spends her weekends acting in films, or being a stuntwoman.