Who Wore It Better: Joker
Published on February 15th, 2017 | Updated on February 15th, 2017 | By FanFest
As many know, the Joker, is one of the most well known, and loved villains of all times. Who actually made the Joker come to life? Taking this villain from the pages and putting it onto the screen, is not an easy job. Out of the many actors who have portrayed the Joker, I have put together a list with the help of my friends, co-workers, and fellow Fan Fest writers as to who they believe wore it better. The choices were; Heather Ledger, Jared Leto, Jack Nicholson, and Mark Hamill.
4. Jared Leto
Suicide Squad (2016)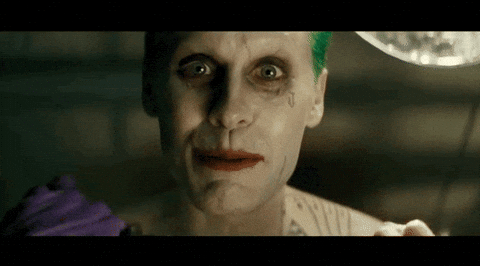 As a new comer to the Joker realm, Jared Leto did a pretty decent job. He surprised me with how good he did. Though it could have been way better. With the movie being more focused on the Suicide Squad, it was hard to get a feel of his portrayal. The Joker laugh he gave though was perfect! Those gold teeth could have gone away…
3. Jack Nicholson
Batman (1989)
I have to say I was quite surprised that Jack placed 3rd. I was sure he would have taken 2nd or 1st. He was amazing as Joker. Though people say it was over the top. In reality though, the whole movie was over the top. However, many versions of the Joker make everything they do excessive. It's part of who he is, and something that Jack sure did.
2. Mark Hamill
Batman: Animated Series (1992)
Batman: Arkham Asylum Video Game (2008)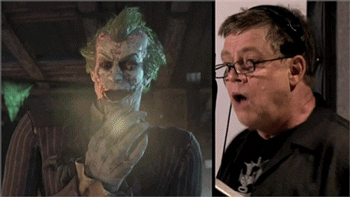 By far my favorite Joker (which by the way, I never add my vote into these). Any time someone mentions the Joker, I instantly think of Mark. Even though it was only voice acting, it was perfect. He captured the crazy side of the Joker all too well. He is the Joker majority of us grew up with. Not only did he play Joker from the animated series, he also voiced the Joker from Arkham City the video game! When Mark mad an appearance on The Flash as the Trickster, all I could picture was him as Joker. It was hard to get past that.
1. Heath Ledger
The Dark Knight (2008)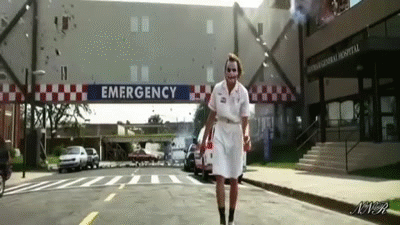 Have to say, not surprised by this. Heath made the Joker so unforgettable. He was the one who really brought the character to life. He locked himself away to become the Joker. Though, Heath may have gotten a little too into his role. In the end, it may have been what ultimately lead to his death. No matter what, when someone asks who they believe the best Joker is, they will answer Heath Ledger.
Honorable Mention: Cameron Monaghan
Gotham
Even though the name Joker has never actually been said, we all know that Jerome has become him. With his cult of people and the Joker symbol, there is no doubt about it. I remember the first episode of Gotham I watched with Cameron in it. After hearing his laugh, my jaw dropped to the floor. I was so impressed with his work. I can't wait to see more of Cameron playing Jerome and when the full Joker comes into play.
Did your Joker rank where you expected him to?
Sarah is a comic loving junkie who takes pride in her nerd-ism. Growing up, she found herself drawn to the Batman comics and Philadelphia Sports. You never see her without a comic book or camera in her hand. Sarah loves photography, comics, and her family more than anything else in the world. <3